Tick the ingredients you need to add your shopping list.
Soak the rice in warm water for 10 minutes, then wash in cold until the water runs clear.
Add the butter and oil to a large saucepan over a medium heat. When hot, add the onion, bay leaf, cardamom pods, chilli flakes and cinnamon stick and cook for eight minutes, stirring occasionally until the onions are soft. Add the turmeric, chicken breasts and curry paste, mix well and cook for eight minutes.
Stir the rice into the pan with the raisins, then add the chicken stock.
Place the lid on the pan and bring to a boil, then lower the heat to a low simmer and cook for a further eight minutes or until the chicken is cooked through. Add the peas one minute before removing from the heat.
Turn off the heat and leave for 10 minutes. Stir well, then serve with fresh coriander and flaked almonds.
Nutrition Facts
Per serving: 687kcals, 23.2g fat (5.5g saturated), 84.1g carbs, 9.4g sugars, 34.4g protein, 5g fibre, 0.806g sodium
Popular in Chicken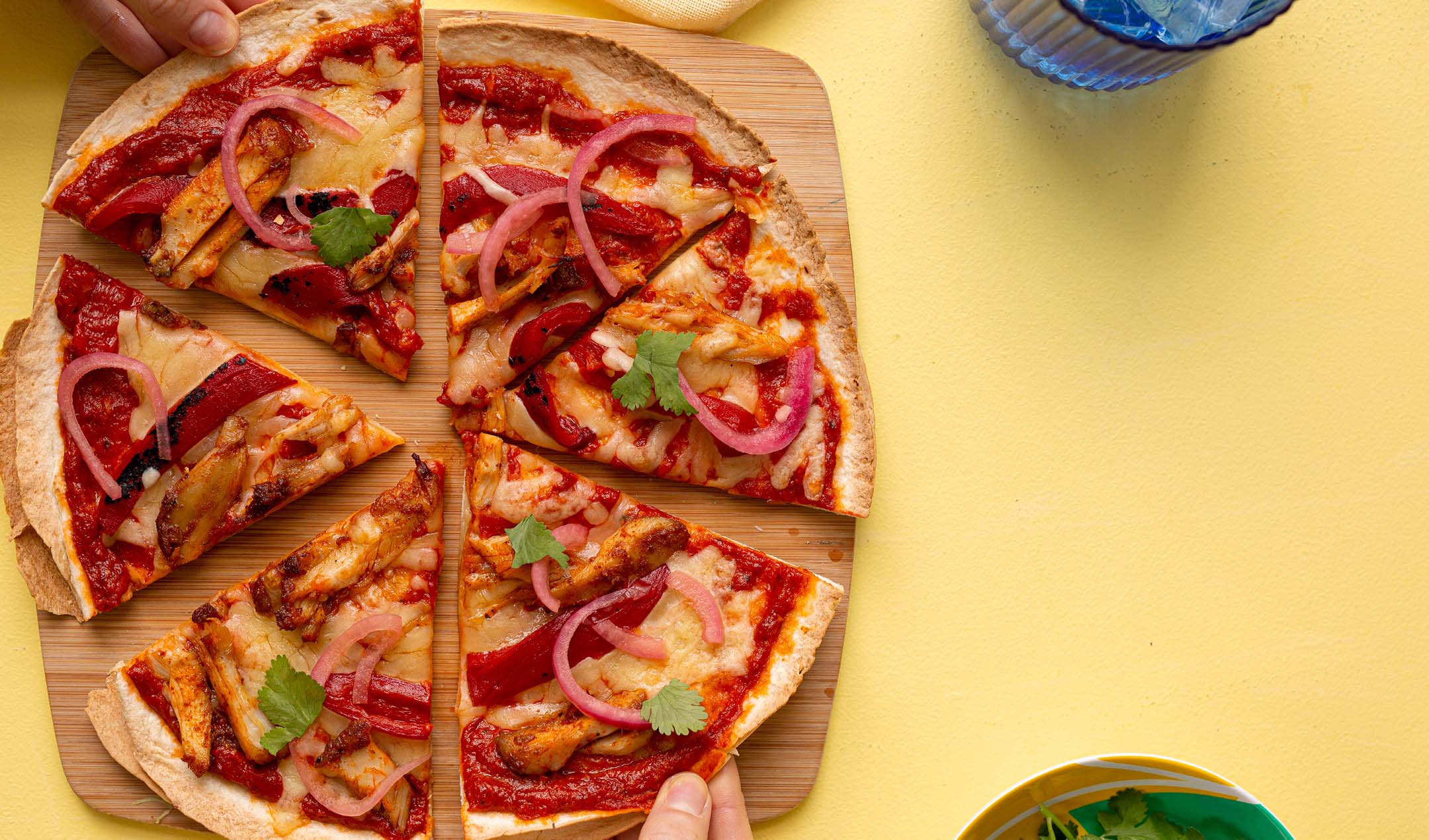 Chicken taco pizzas