Tick the ingredients you need to add your shopping list.
For the crèpes:
For the filling:
To serve:
Whisk together the ingredients for the crêpes until smooth. Cover and refrigerate for one hour.
Heat a pan over a medium heat and cook the chorizo cubes until golden.
Heat some butter in a clean pan over a medium-high heat. Pour some batter into the bottom of the pan, then lift and tilt the pan around so the batter forms an even coating. Cook for 40 seconds, then flip and cook for another 10 seconds.
Sprinkle with some Cheddar, Gruyère and crispy chorizo. Allow the cheese to melt before folding in half to serve. Repeat with the remaining crêpes.
Scatter with chopped spring onions, chilli flakes and black pepper, then serve with mixed leaves.
Nutrition Facts
Per serving: 346kcals, 23.5g fat (12.5g saturated), 17.3g carbs (1.9g sugars), 15.9g protein, 0.5g fibre, 0.416g sodium
Popular in Pancake Tuesday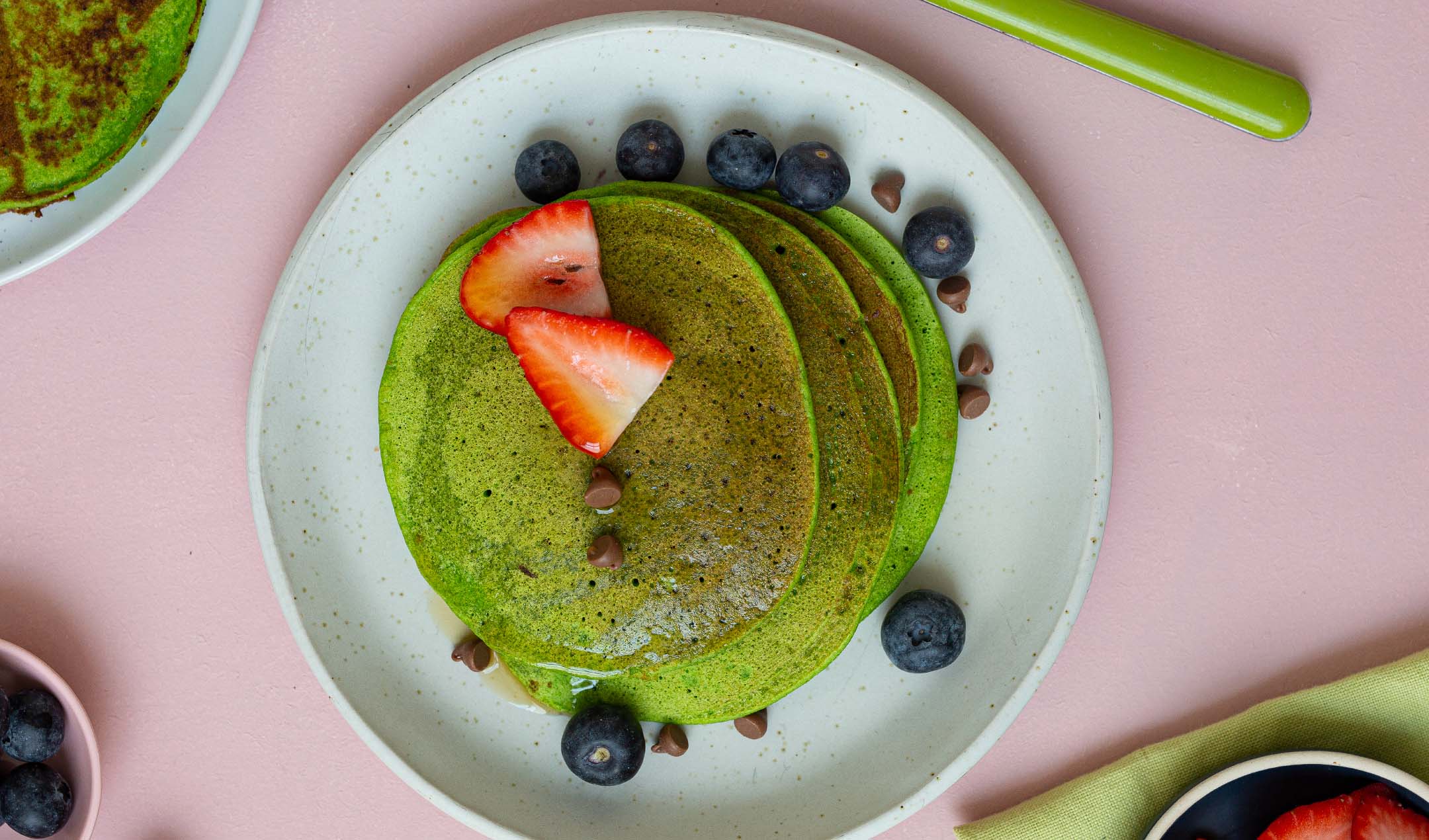 Green pancakes