Tick the ingredients you need to add your shopping list.
For the pickle mayo dressing:
For the quesadillas:
To serve:
In a bowl, combine the mayonnaise, pickle juice and some salt and pepper

Heat the oil in a large pan over a medium-high heat and cook the mince for 6-8 minutes until completely cooked through and no pink parts remain, stirring to break up lumps with a wooden spoon. Transfer to a bowl and stir in the ketchup and mustard.

Sprinkle half of each tortilla with around 25g grated Cheddar. Top with each with one quarter of the mince mixture, some chopped gherkins and another 25g Cheddar. Fold each tortilla in half to cover the filling.

Heat a large pan over a medium heat. Coat the outsides of the quesadillas with cooking spray and cook for about two minutes per side until the cheese is melted and the tortillas are golden brown, working in batches.

Place each half of Little Gem on a serving plate and top with some chopped tomato and a drizzle of the pickle mayo dressing. Serve with the quesadillas.
Nutrition Facts
Per Serving 542kcals, 23.1g fat (6.8g saturated), 30g carbs (13.2g sugars), 53.8g protein, 3.7g fibre, 1.238g sodium
Popular in Beef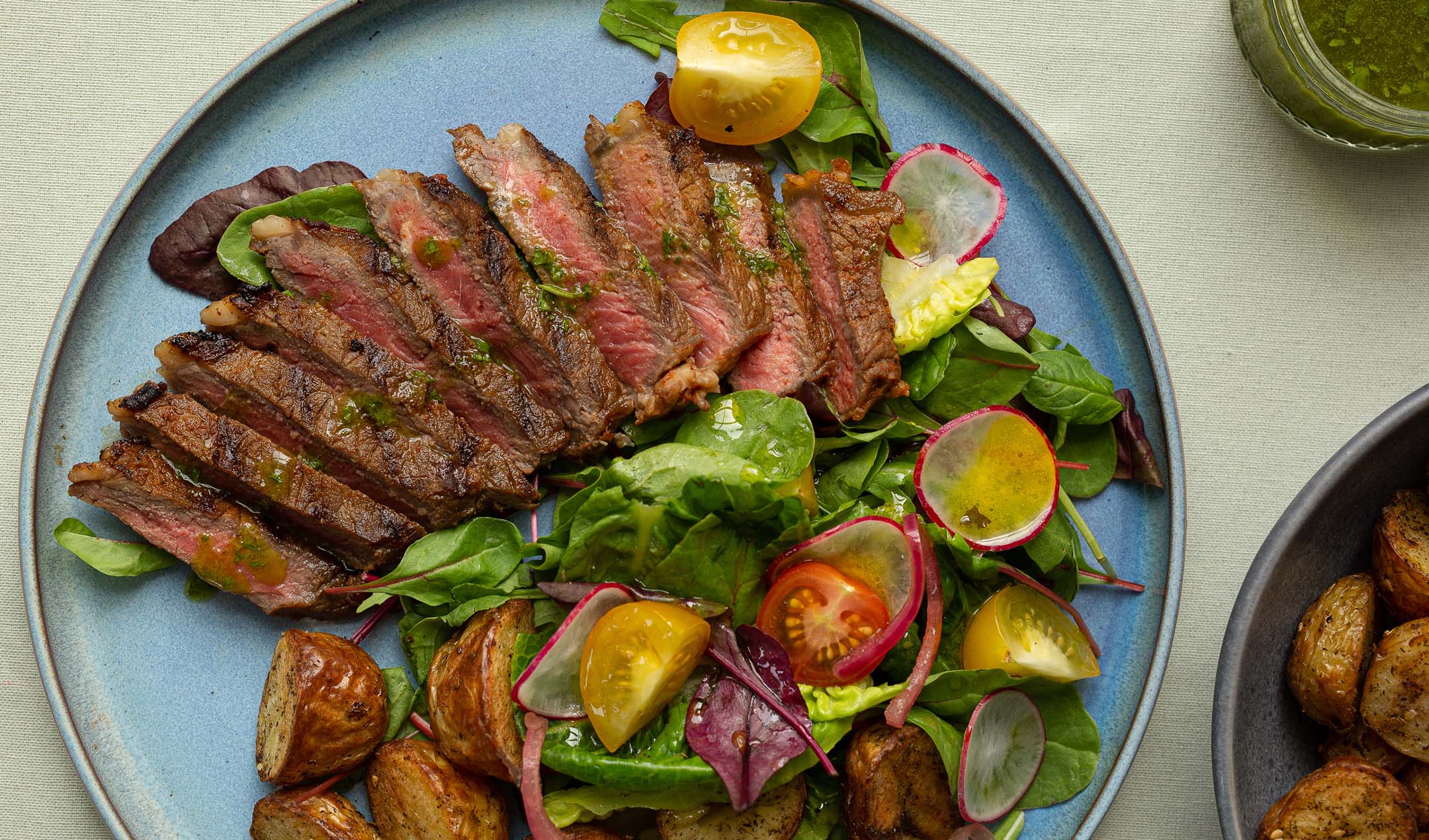 Steak salad, air fryer crispy potatoes and zingy coriander oil