Tick the ingredients you need to add your shopping list.
Preheat oven to 230˚C/210˚C fan/gas mark 8. Line a large rimmed baking tray with parchment paper.

Place the pork slices in a dish just large enough to hold them in a single layer. Pour over the wine and set aside to marinate at room temperature for 30 minutes.

In a bowl, combine the onions, potatoes and sage. Drizzle with the olive oil, season with salt and pepper and toss to coat. Transfer to the prepared baking tray and spread out in an even layer. Roast for 20 minutes.

Remove the pork from the wine, pat dry with kitchen paper and nestle the slices in between the potatoes and onions. Season with salt and pepper and top each with two slices of prosciutto.

Roast for 15 minutes or until the pork is completely cooked throughout. Transfer the pork to a plate, tent loosely with tin foil and rest for 10 minutes.

Serve the pork with the prosciutto, potatoes and onions.
Nutrition Facts
Per serving: 486kcals, 25.6g fat (7.1g saturated), 25.9g carbs (2.6g sugars), 34.6g protein, 5.7g fibre, 0.27g sodium.
---
TOP TIP: Turn off the oven and keep the potatoes and onions warm inside while the pork rests.
Popular in Gluten-free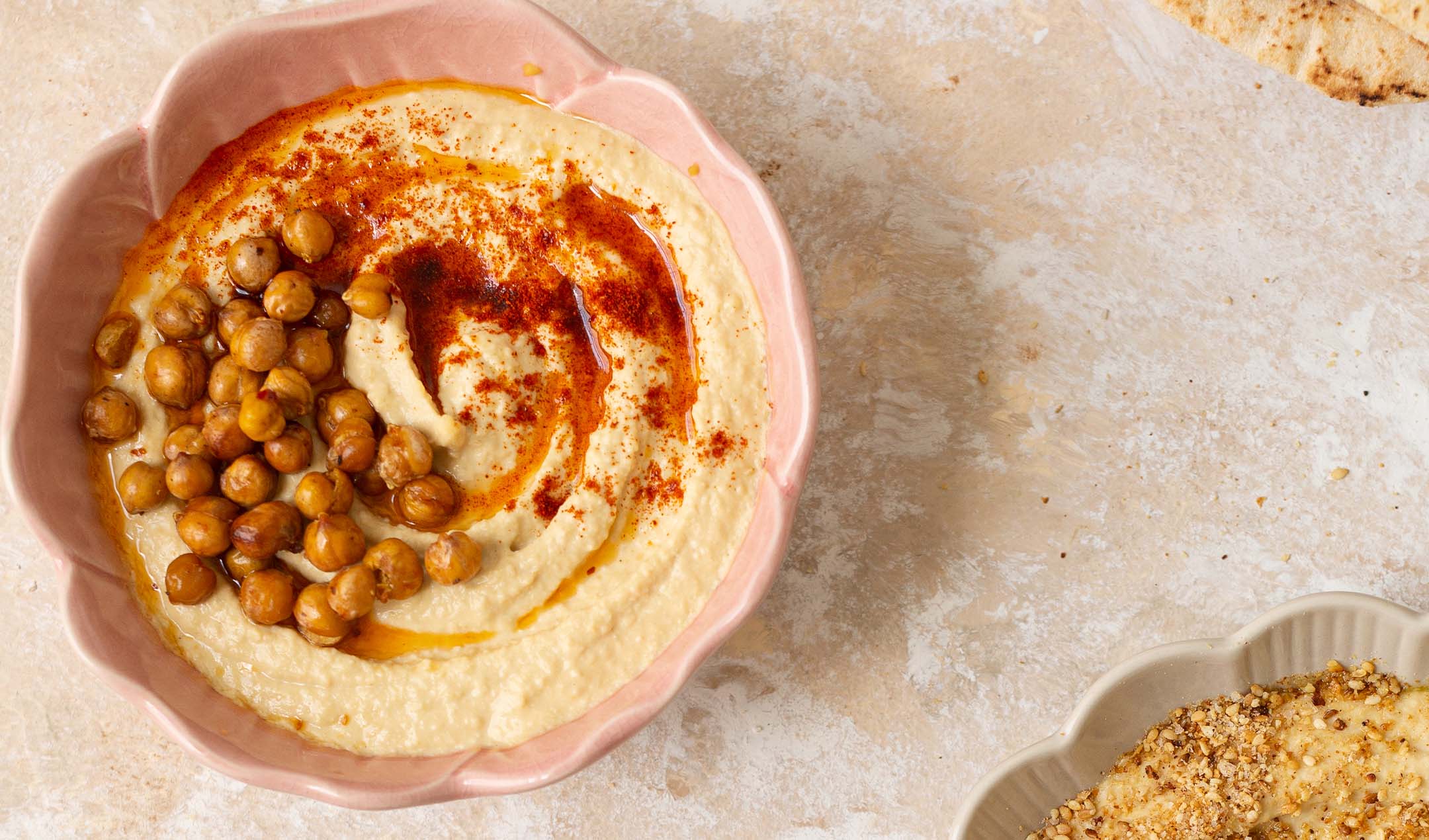 Hummus with chilli oil and crispy chickpeas