Tick the ingredients you need to add your shopping list.
For the mixed berry coulis:
For the sponge:
For the mousse:
To assemble:
In a small pot over a medium heat, heat all the ingredients for the mixed berry coulis until the fruit is soft. Pass through a sieve and set aside.

Preheat the oven to 190˚C/170˚C fan/gas mark 5. Line two 18cm tins with non-stick baking parchment.
In a large bowl, beat together the butter and sugar until light and fluffy. Add the eggs one at a time, beating between each addition.
Fold in the flour, baking powder, milk and vanilla until fully mixed.
Divide the mix evenly between the prepared tins and bake for 25-30 minutes or until a skewer inserted into the centres of the sponges comes out clean. Allow to cool in the tins before allowing the sponges on a wire rack to cool completely.
Once cool, carefully slice the sponges in half horizontally.
For the mousse, place a pot over a medium heat. Add the berries and heat until softened and broken down. Pass the berries through a sieve and discard the pulp. Stir in the icing sugar. Add the leaf gelatine to the sieved berry mix whilst it is still warm. Allow the berry mix to cool.
Whip the cream to form soft peaks. Gently fold the cream through the berry mixture until just combined. Set aside.
Line a 19cm tin with cling film. Line the sides of the cake tin with the ladyfinger biscuits.
 Press one of the sponge halves into the base of the tin. Spoon over some of the mixed berry coulis and top with half of the mousse mixture and half of one sponge.
 Repeat step 10 until all of the coulis and mousse have been used. Allow to set for at least three hours or overnight.
Top the cake with whipped cream and decorate with fresh berries.
Nutrition Facts
Per Serving: 605kcals, 21.1g fat (10.7g saturated), 94.2g carbs (51.5g sugars), 10.7g protein, 4.8g fibre, 0.184g sodium
Popular in Cakes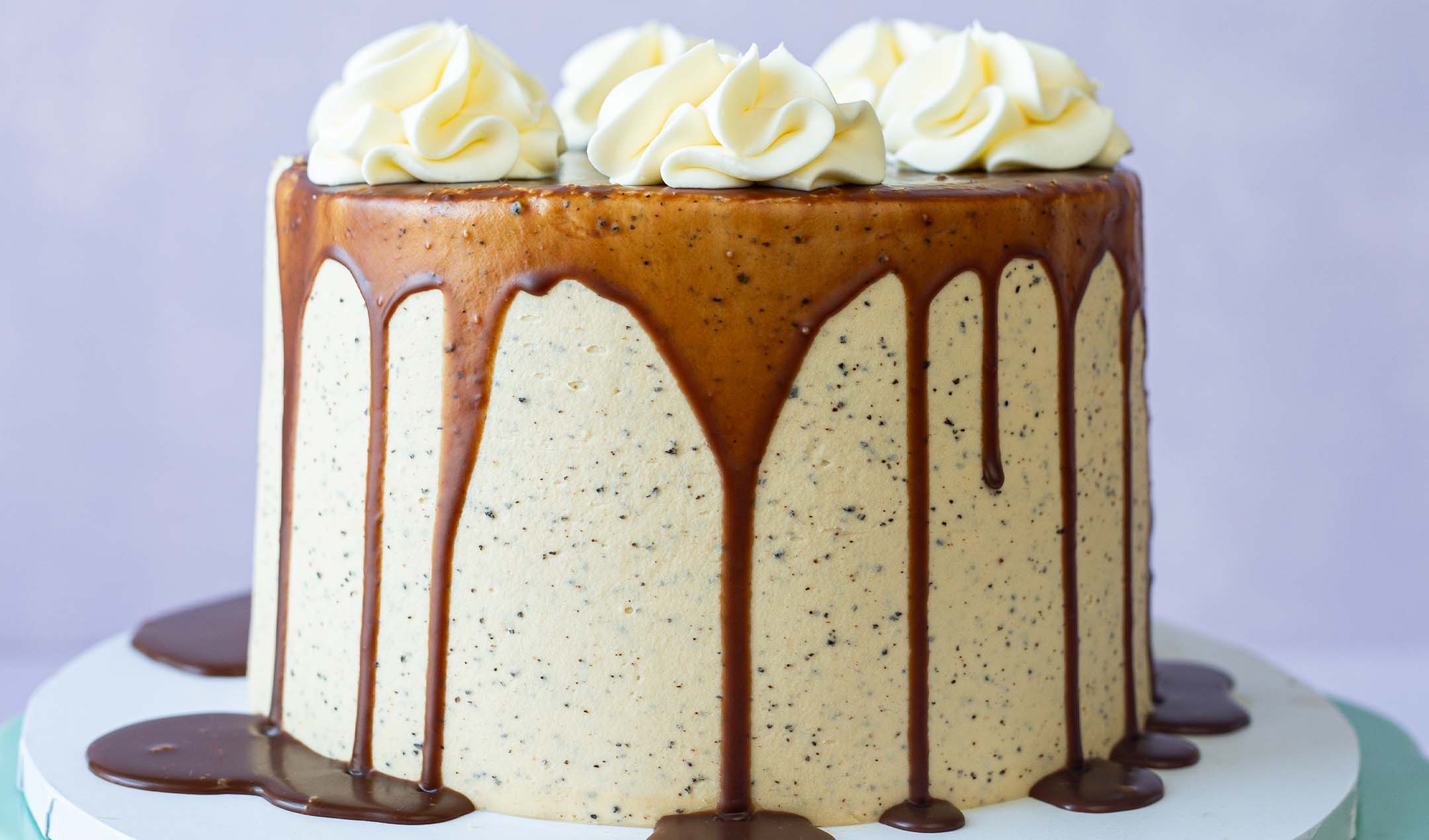 Chai tea cake