Tick the ingredients you need to add your shopping list.
Mix the yeast, sugar and warm water in a medium bowl until dissolved.
Add 200g of the flour and whisk the mixture to a smooth batter. Set the bowl aside covered with a clean tea towel and allow to rise for 25 minutes.
Combine the salt, butter and remaining flour in a mixing bowl. Use your fingers to rub the salt and butter into the flour.
Mix the egg into the flour and yeast mixture, then add this mixture to the to the mixing bowl, combining everything together to form a soft dough.
Scrape the mixture out onto a floured work surface and knead for 10 minutes until smooth and elastic.
Place the dough in a clean mixing bowl, cover with a tea towel and leave to rise for 20 minutes.
Turn the dough out onto the work surface again and divide into three equal pieces. Shape each piece of dough into a round ball, then roll each piece out into a log about 25cm long.
Take the three lengths of dough and join together at one end.
Plait the dough using the following sequence: cross the left strand over the middle strand, then cross the right strand over the middle strand. Keep repeating until the full plait is formed.
Transfer the plait to a baking tray covered with parchment paper. Brush the top with the egg wash and sprinkle over the poppy seeds. Set aside and leave the plait to rise for 40 minutes.
Preheat the oven to 200°C/180°C fan/gas mark 6 and bake for 20-25 minutes until golden.
Nutrition Facts
Per serving: 198kcals, 4.7g fat (2.2g saturated), 31g carbs, 2.5g sugars, 7.7g protein, 4.4g fibre, 0.23g sodium
Popular in Bread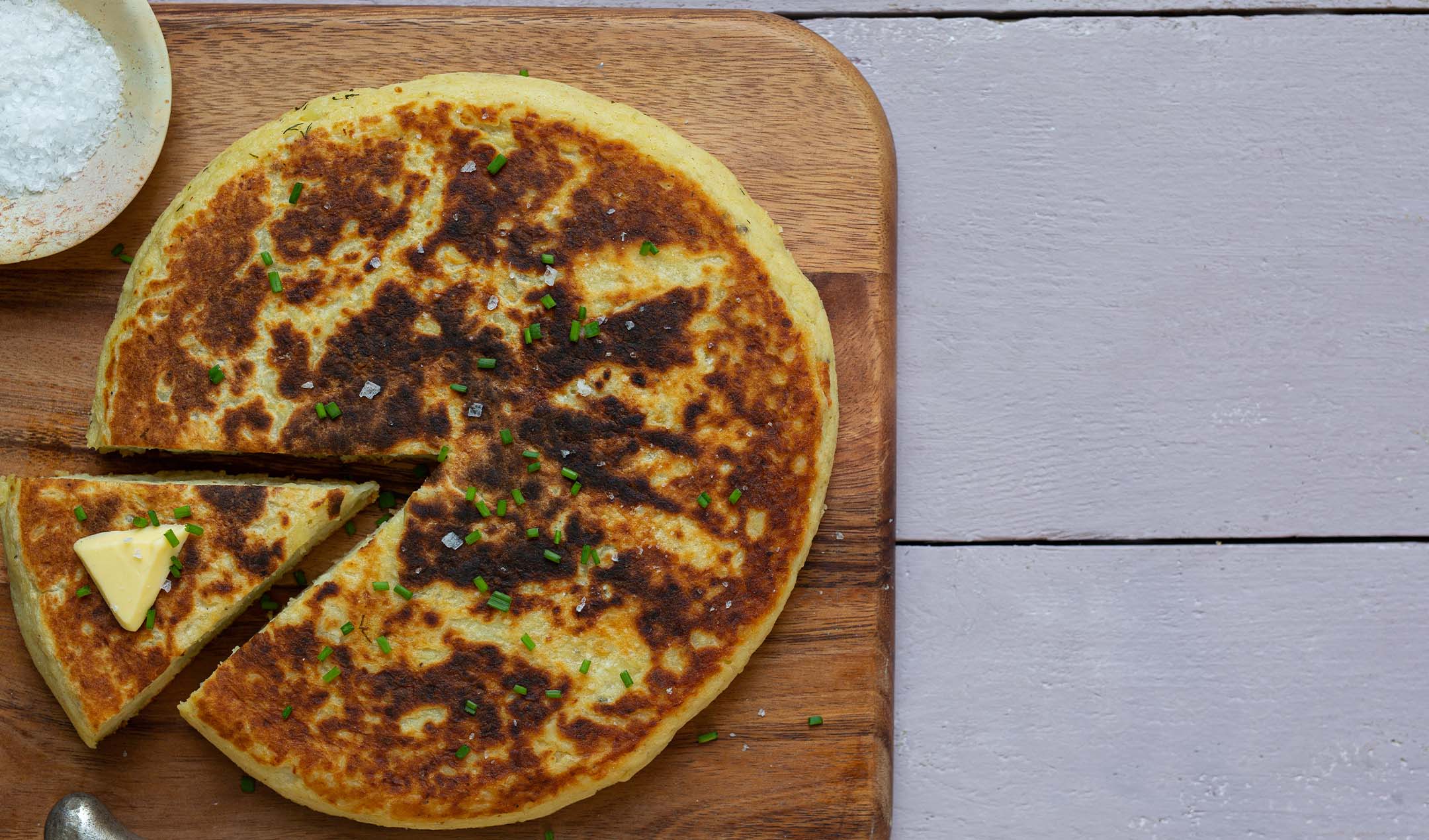 Irish potato bread