Tick the ingredients you need to add your shopping list.
Preheat the oven to 200 ̊C/180 ̊C fan/gas mark 6. Add the cauliflower to a roasting tray and drizzle with one tablespoon of oil and one tablespoon of the five spice seasoning. Roast for 20 minutes until golden brown.
Heat a wok or frying pan to a high heat and add another tablespoon of oil. When the oil is hot, add the onions and stir continuously; you want them to soften but not colour too much.
Add the peppers to the pan and cook for two minutes, then add the garlic and chilli and cook for 30 seconds more.
Remove from the heat and mix in the roasted cauliflower.
Heat some vegetable oil in a saucepan or deep fat fryer and fry the chips until crispy.
Add the chips and cauliflower mixture to a large mixing bowl. Sprinkle over one tablespoons of the five spice seasoning and toss to coat (add more five spice if you prefer a stronger flavour).
Nutrition Facts
Per serving: 498kcals, 21.7g fat (3.9g saturated), 68.8g carbs, 8.3g sugars, 9.4g protein, 10.3g fibre, 0.423g sodium
Popular in Gluten-free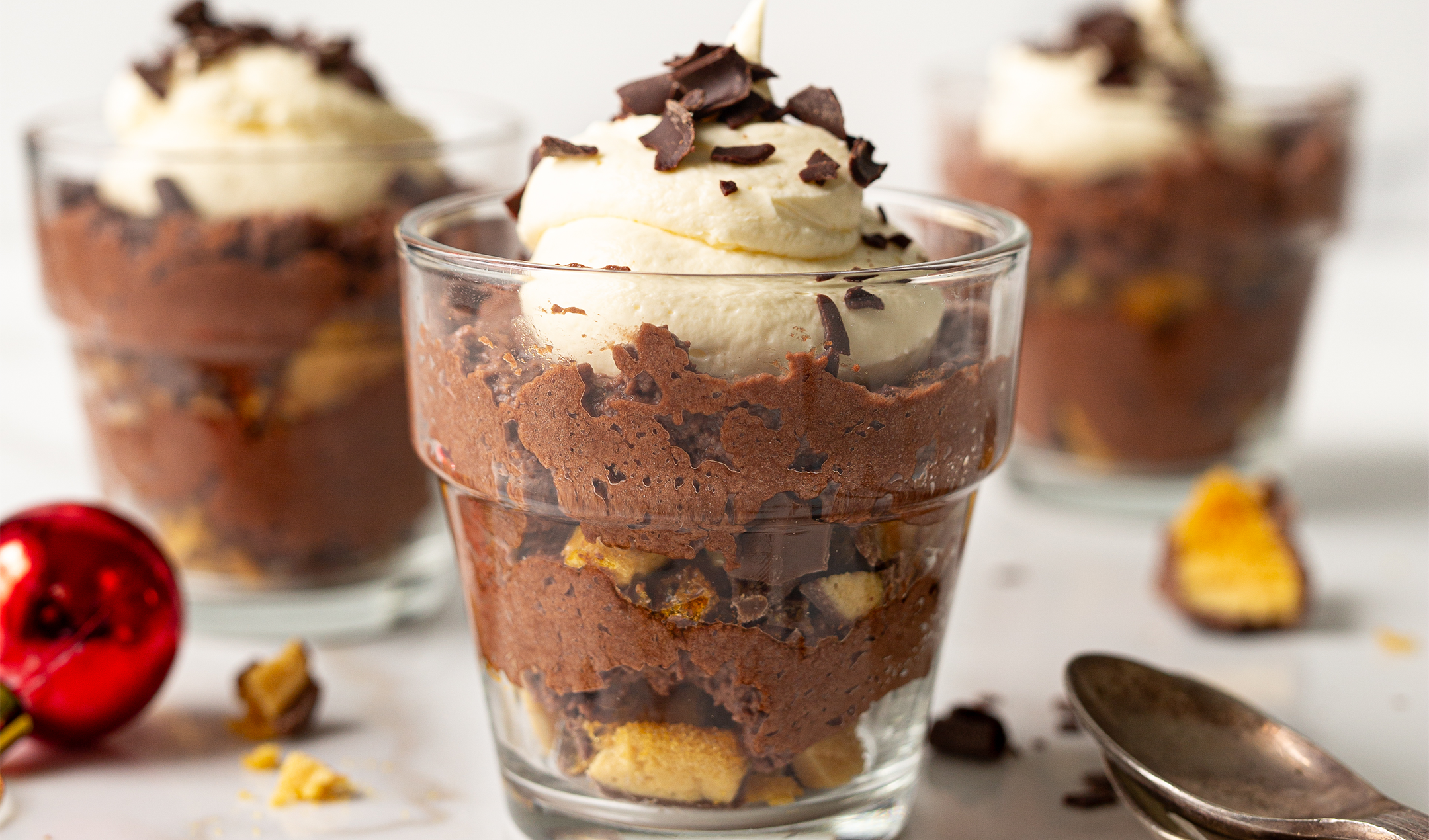 Gluten-free chocolate and honeycomb mousse by EUROSPAR