Tick the ingredients you need to add your shopping list.
For the vegetables:
To serve:
Heat the oil in a wide heavy pot over a medium heat. Add the onions, garlic, ginger and salt and cook for about five minutes, stirring regularly, until softened but not browned.
Add the spices and continue cooking for two minutes, stirring regularly.
When the spices are toasted and aromatic, add the cashews and tomatoes. Cook for four more minutes. Add the hot water, reduce the heat to low and simmer for 20 minutes, stirring occasionally.
Preheat the oven to 180˚C/160˚C fan/gas mark 4. Add the vegetables to a roasting tray and drizzle with oil and season with salt and pepper. Roast

 

for 20 – 30 minutes, until all the vegetables are soft.
Check the cashews in the curry sauce to see if they have started to soften. If so, add the yogurt and coriander. Increase the heat and bring to a rapid simmer, then immediately remove from the heat and use a stick blender to purée until smooth. Stir in the roasted vegetables.

 

Serve with roasted cashews, chopped coriander and rice.
Popular in Indian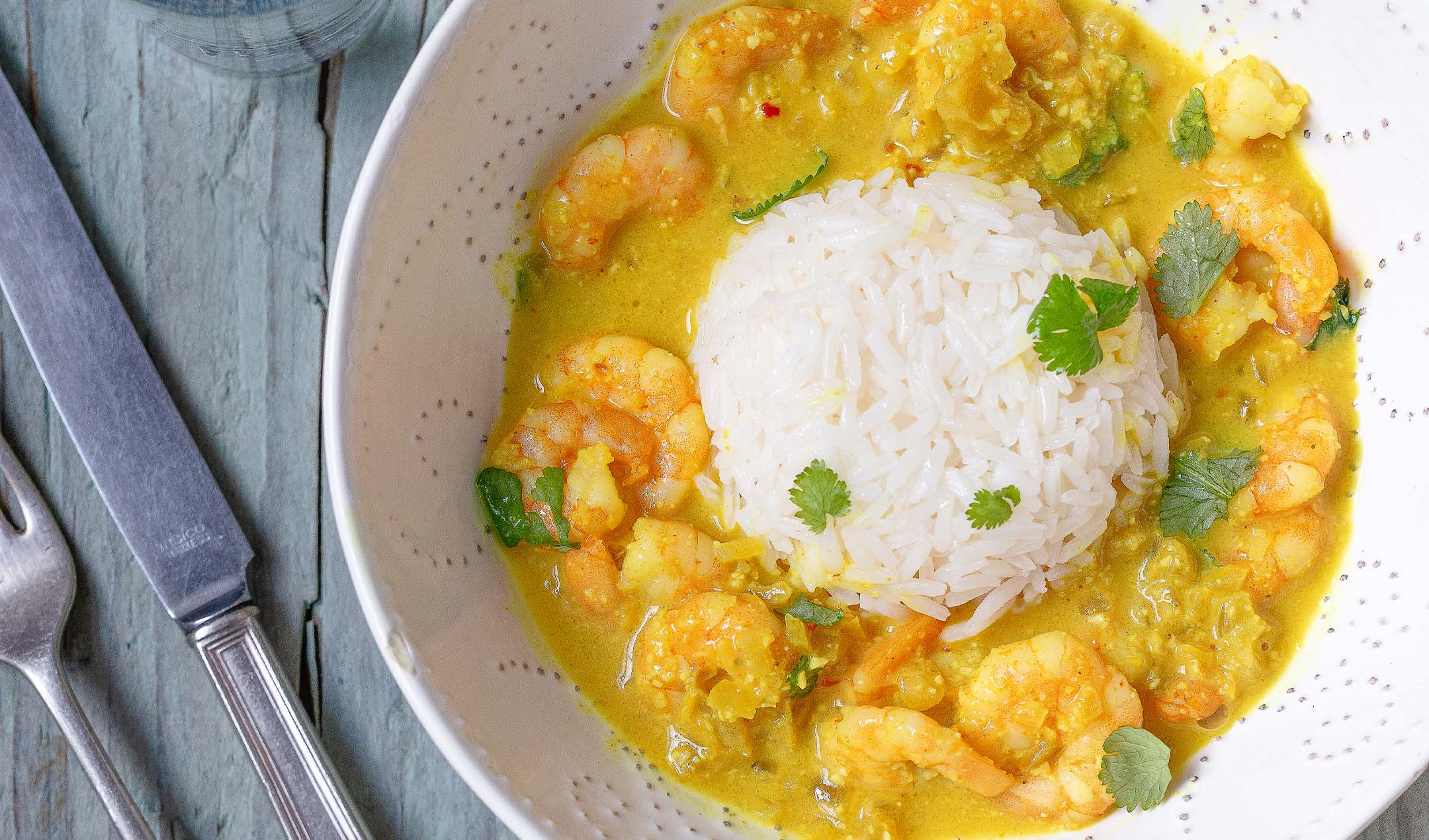 Quick prawn korma