Tick the ingredients you need to add your shopping list.
For the carrot cake:
For the cream cheese icing:
To decorate:
Preheat the oven to 180 ̊C/160 ̊C fan/ gas mark 4 and line two 20cm tins with parchment paper.
In a large bowl, combine the flour, bicarbonate of soda, cinnamon, nutmeg, salt, carrots, walnuts, sultanas and brown sugar. Mix together until just combined.
In a jug, whisk together the oil, yoghurt, eggs, vanilla and orange zest. Make a well in the centre of the dry ingredients and gradually stir in the wet ingredients. Mix until just combined.
Divide the mixture between the prepared tins and bake for 40-45 minutes or until a skewer inserted in the centre comes out clean. Allow to cool fully.
For the icing, beat together the icing sugar and butter in a large bowl until smooth. Add the cream cheese and vanilla and beat until smooth.
To decorate, use a serrated knife to trip off the dome of the cake. Place the first sponge onto a cake stand or serving plate. Spoon on some icing and use a palette knife to smooth out the icing into an even layer. Top with the second sponge
Spoon over the remaining icing and finish with some orange zest and chopped nuts.
Nutrition Facts
Per serving: 801kcals, 47.6g fat (16.6g saturated), 88g carbs (59.8g sugars), 8.8g protein, 2.6g fibre, 0.437g sodium
Popular in Cakes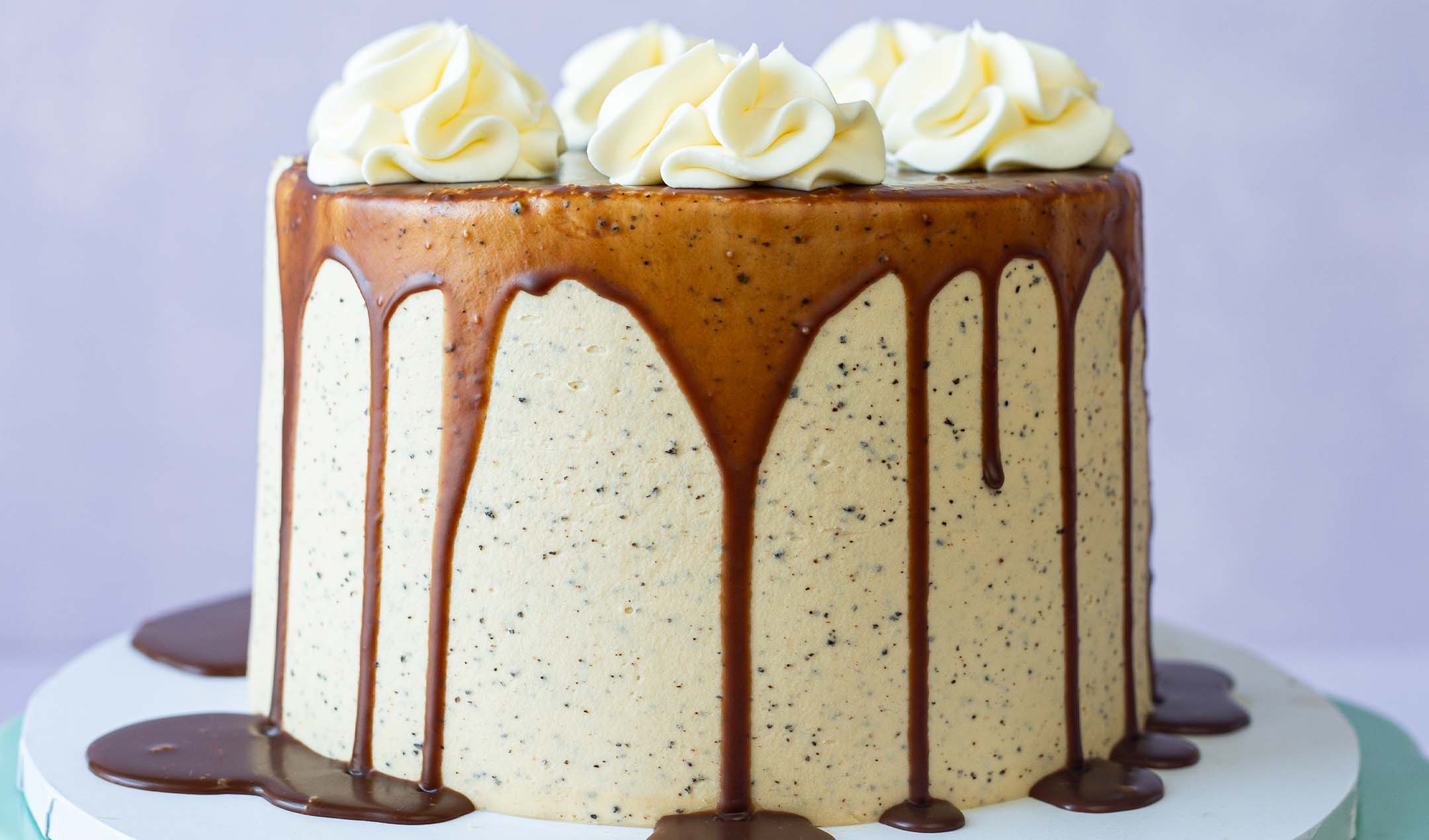 Chai tea cake