Tick the ingredients you need to add your shopping list.
Method:
In a large bowl, combine the flour with the following six ingredients, stirring with a whisk.
In a separate bowl, combine the brown sugar with the buttermilk, oil and eggs.
Add the sugar mixture to the flour mixture, stirring until just moist. Fold in the grated carrots.
Coat a large nonstick pan with cooking spray and heat over a medium heat. Spoon small portions of batter onto pan, spreading with a spatula. Cook for 2 minutes or until tops are covered with bubbles and edges look cooked. Carefully turn pancakes over and cook for one minute or until the bottoms are lightly browned. Repeat procedure twice with remaining batter.
In a small bowl, mix the butter and honey. Serve with the pancakes.
Nutrition Facts
Nutritional information:
Per serving: 396kcals, 20.2g fat (5.2g saturated), 46g carbs, 19.5g sugars, 10.6g protein, 4.1g fibre, 0.181g sodium
TOP TIP: These cakey pancakes can be eaten for breakfast, lunch or dinner. For a more savoury dish, just omit the honey butter and add some crispy grilled rashers and/or soft poached eggs.
Popular in Pancakes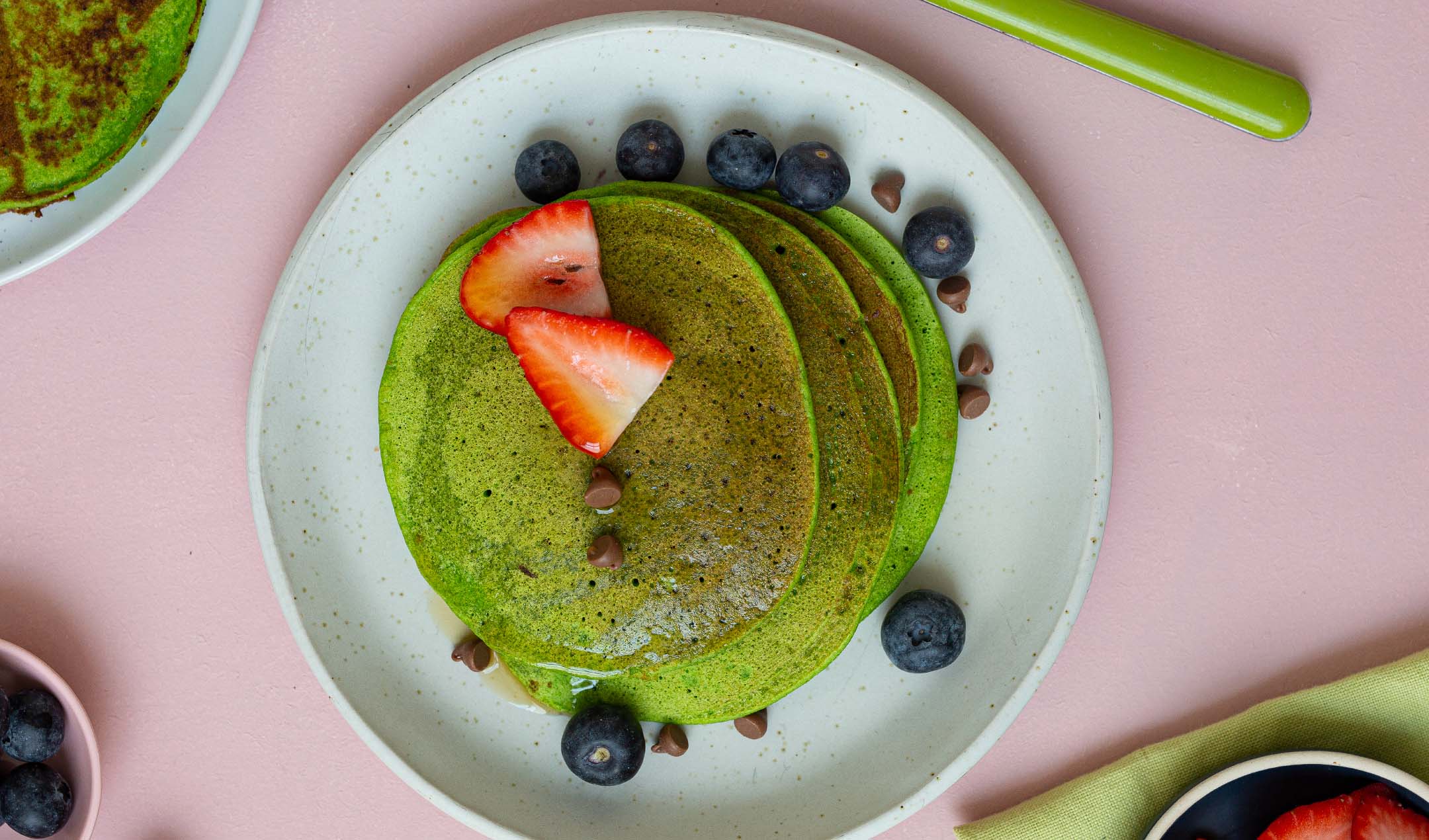 Green pancakes