Tick the ingredients you need to add your shopping list.
For the filling:
For the pastry:
Preheat the oven to 200˚C/180˚C fan/gas mark 6.

Heat the olive oil in a large pot over a medium heat. Cook the onion with a pinch of salt and pepper for 4-5 minutes until soft and translucent.

Add the carrots and cook for another 2-3 minutes. Sprinkle over the flour and cook for one minute, stirring to coat well.

Slowly add the wine and stock a splash at a time, whisking to prevent clumps.

Add the thyme and beans and bring the mixture to a simmer. Turn the heat to low and simmer for 4-5 minutes. Remove from the heat, cover and set aside.

In a bowl, combine the flour and salt.

Grate in the vegan butter and rub together briefly until the mixture resembles wet sand.

Add the cold water one tablespoon at a time, using a wooden spoon to mix gently. Add only as much water as needed to help the mixture come together into a dough.

Use your hands to gently pull the dough together in the bowl. Transfer to a well-floured work surface and form into a disc.

Lightly flour the top of the dough and a rolling pin. Gently roll out the dough to about ¼cm thick, adding more flour as needed to prevent sticking.

Transfer the bean filling into a baking dish.

Carefully place the pastry on top of the filling, crimping the edges and trimming away any excess. Use the tip of a sharp knife to poke 2-3 small holes in the top of the pastry to allow steam to escape.

Bake for 40-45 minutes or until the filling is bubbly and the pie crust is golden brown. Allow to rest for five minutes before slicing and serving.
Nutrition Facts
Per Serving 507kcals, 22.4g fat (7.5g saturated), 61.2g carbs, 6.1g sugars, 13.2g protein, 11.9g fibre, 0.504g sodium
Popular in Dairy-free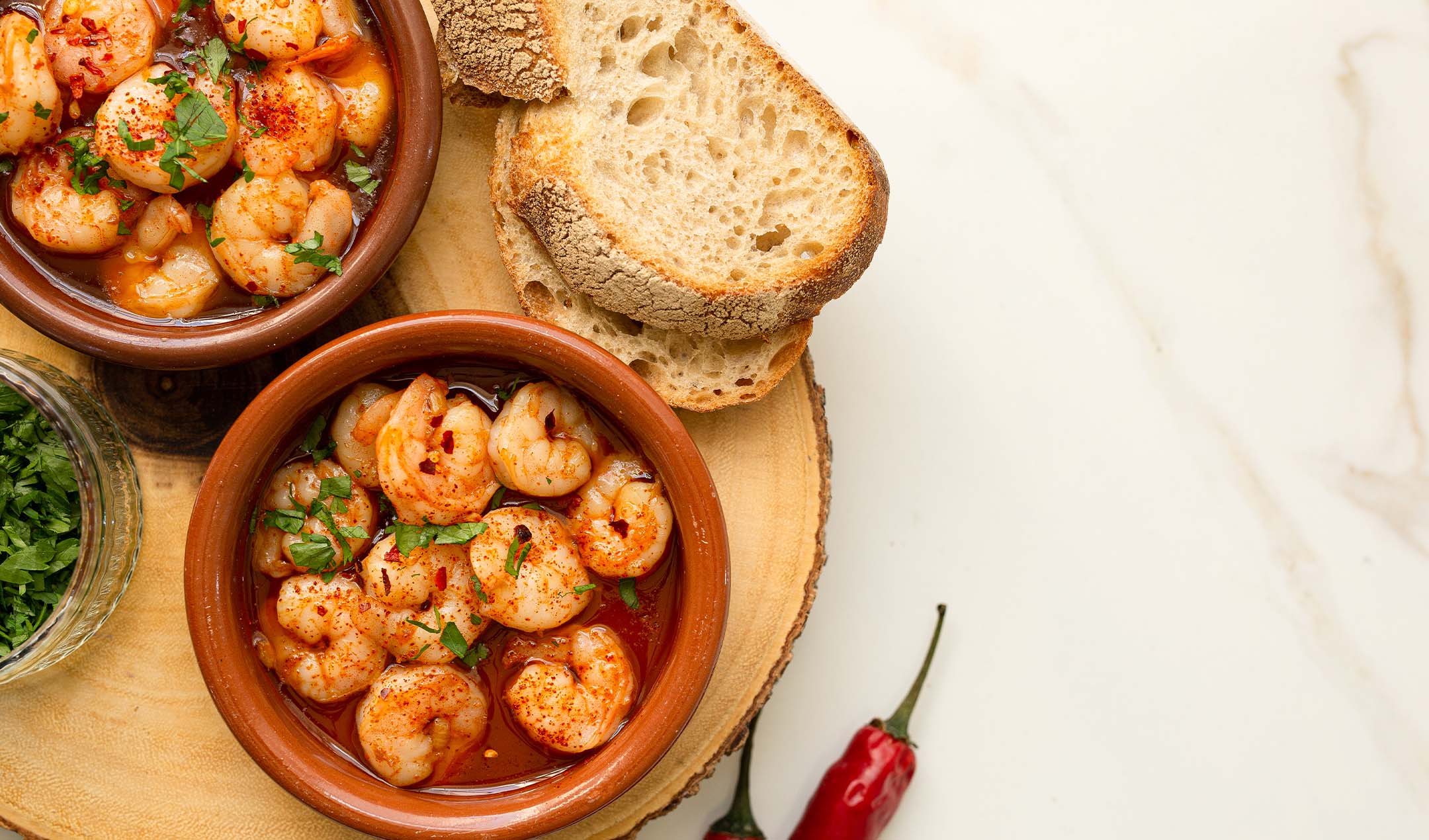 Gambas al ajillo