Tick the ingredients you need to add your shopping list.
Preheat oven to 190 ̊C /170 ̊C fan/gas mark 7. On a baking sheet, toss together the olive oil, butternut squash, thyme, and a pinch each of red pepper flakes, salt, and pepper. Lay the prosciutto over the squash. Bake for 15 minutes, until the prosciutto is crispy.

Remove the prosciutto and set aside.If squash needs more time, return to the oven for another 10 minutes, or until the squash is tender.

Meanwhile, bring a large pot of salted water to a boil. Boil the pasta until al dente according to package directions. Drain and rinse in cold water.

In a medium bowl, combine the ricotta, fontina, and roasted butternut squash. Season with salt and pepper.

To assemble, pour one jar of tomato sauce into the bottom of a baking dish. Stuff each shell with 1 tablespoon of the cheese and squash mixture and place into the baking dish with sauce. Top with the remaining tomato sauce and mozzarella. Bake for 20-25 minutes or until the cheese has melted and is lightly browned on top.

Serve the shells topped with the crispy prosciutto and basil.
Nutrition Facts
Per serving: 693kcals, 21.6g fat (10.2g saturated), 94.6g carbs, 11.4g sugars, 35.2g protein, 7.9g fibre, 0.943g sodium 
Popular in Pasta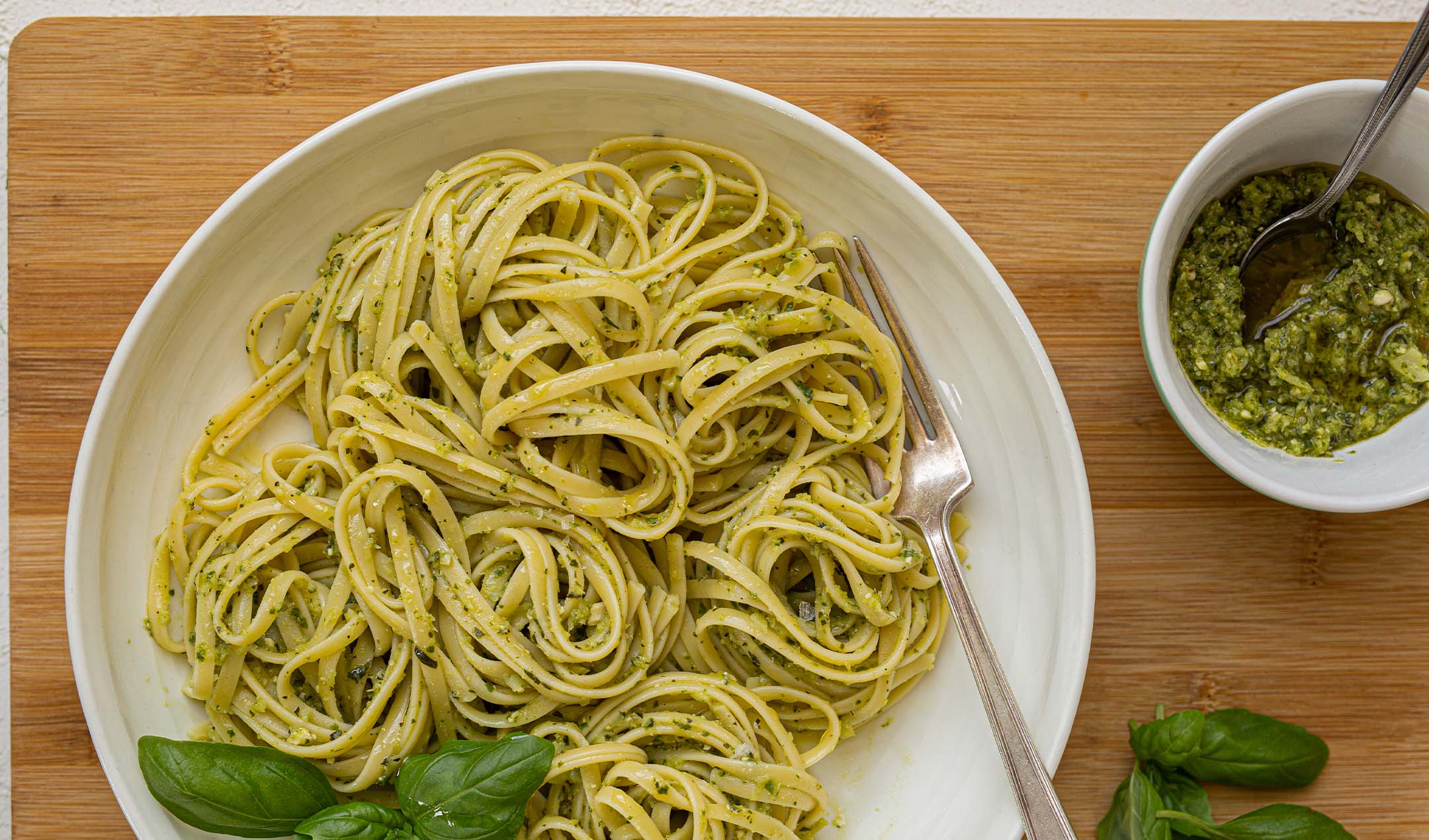 No-waste broccoli pesto pasta