Tick the ingredients you need to add your shopping list.
Preheat the oven to 180˚C/160˚C fan/gas mark 4. Melt the butter and dark chocolate in a bowl set over a saucepan of gently simmering water; make sure the bottom of the glass bowl does not touch the water. Stir until smooth, then remove from the heat and leave to cool slightly.
Beat the eggs, cocoa powder and sugar in a mixing bowl for a few minutes until thickened. Beat in the melted chocolate.
Beat in the vanilla, salt and baking powder.
Stir in the flour until just combined. Fold in the chocolate chips.
Drop spoonfuls of the batter onto baking trays and bake for 10-12 minutes until set around the edges. Leave to cool for a few minutes on the trays, then transfer to a wire rack to cool completely.
Nutrition Facts
Per serving:
311kcals, 15.6g fat (9.6g saturated) 39.4g carbohydrates, 28.9g sugar, 4.5g protein, 1.4g fibre, 0.194g sodium
Popular in Kids baking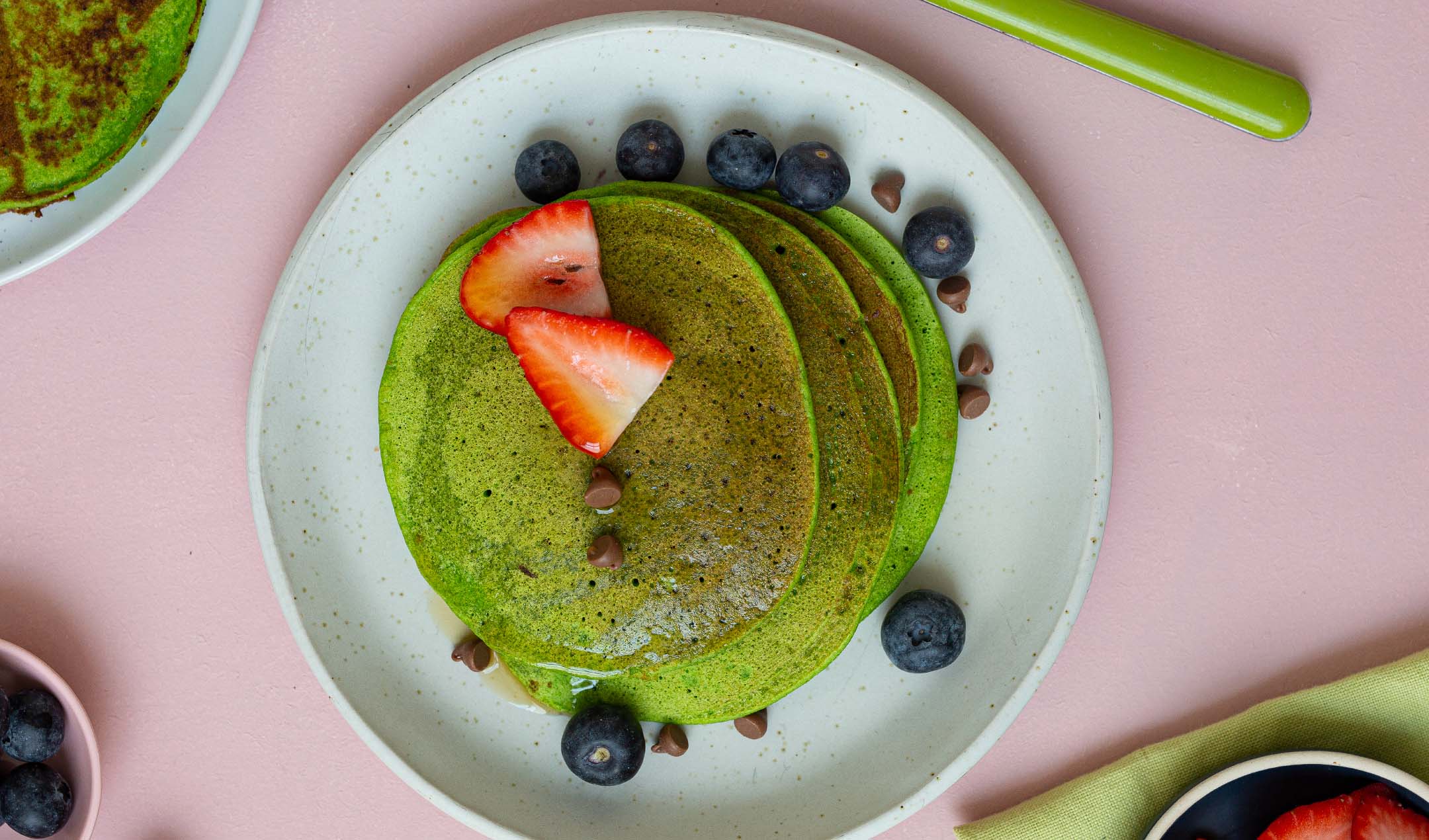 Green pancakes