Tick the ingredients you need to add your shopping list.
For the dressing:
For the salad:
Preheat the oven to 180˚C/160˚C fan/gas mark 4.
Place the hazelnuts in a single layer on a large baking tray and toast for 10 minutes or until light brown. Transfer into a clean tea towel and rub to remove the skins. Set aside and allow to cool.
In a small bowl, whisk together the ingredients for the dressing until well combined. (Alternatively, shake together in a jar with a tight-fitting lid). Season to taste.
In a bowl, combine the nuts with the broccoli and cherry tomatoes. Add the Feta, drizzle over about of the dressing and toss to combine.
Serve immediately, with the remaining dressing in a jug on the side.
Note: Olive oil can be used as an alternative to Rapeseed oil, if you wish.
Nutrition Facts
Per Serving:
502kcals, 44.5g fat (6.7g saturated), 13.4g carbs (4.7g sugars), 13.5g protein, 5.3g fibre, 0.411g sodium
Popular in Gluten-free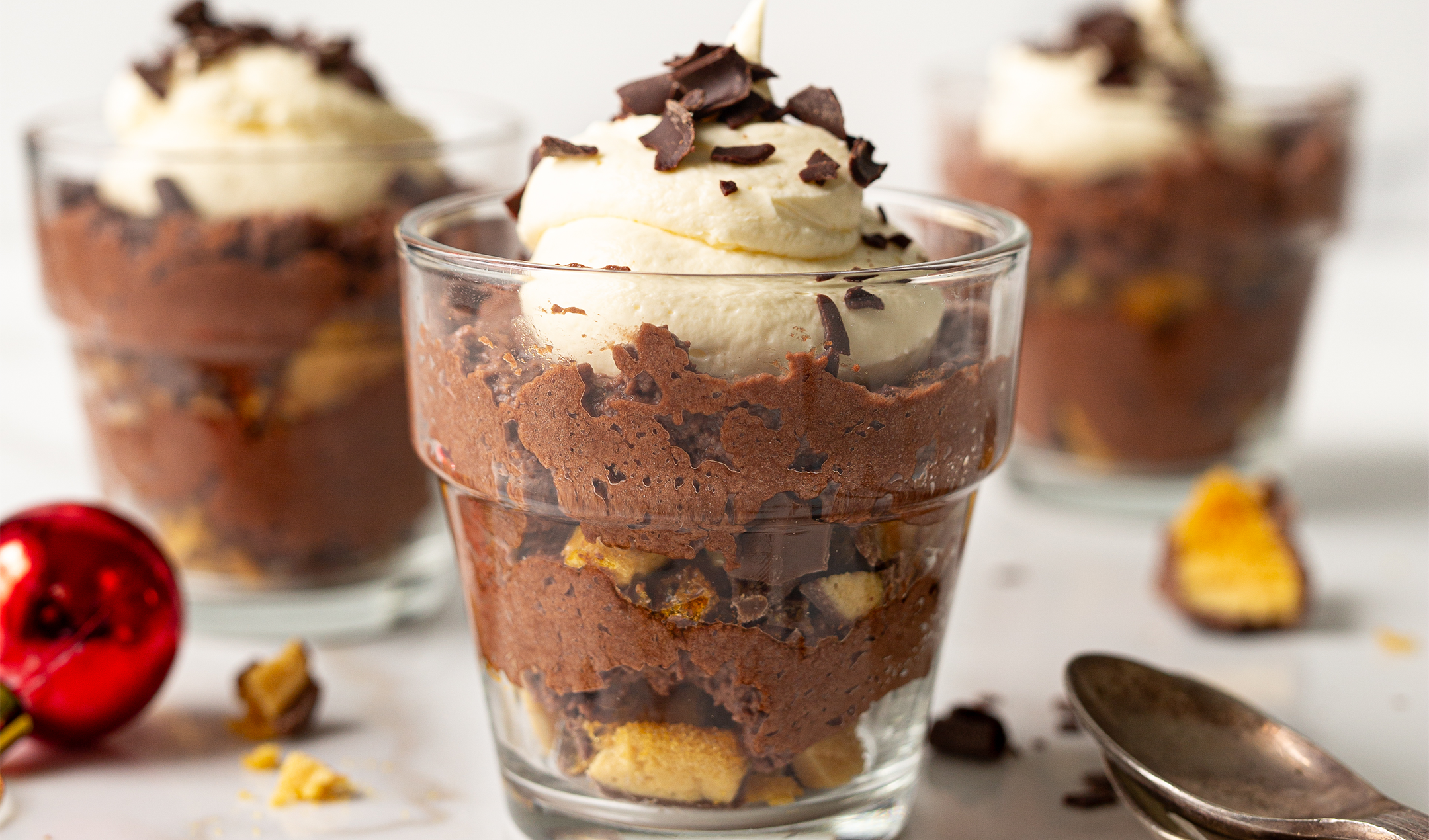 Gluten-free chocolate and honeycomb mousse by EUROSPAR