Tick the ingredients you need to add your shopping list.
Preheat the oven to 190°C/170°C fan/gas mark 5.

Combine the flour with some salt and pepper in a large sealable bag. Add the lamb shanks and mix to lightly coat.

 

Heat two tablespoons of the oil in a large ovenproof casserole dish over a medium-high heat and brown the lamb shanks on all sides, turning with tongs.

Add the garlic and bay.

Reduce the pan to a medium heat and add the remaining oil. Cook the onions and rosemary for 5-6 minutes, stirring occasionally, until the onions are soft.

Add the red wine to the pan and turn the heat to medium-high. Cook for 5-6 minutes, scraping any sticky bits from the bottom of the pan, until the mixture is slightly syrupy. Season with salt and black pepper.

Pour the red wine and onion mixture over the lamb shanks and sprinkle with the thyme. Add the beef stock.

Place in the oven and cook for 2 hours and 15 minutes.

Remove the lamb shanks to a plate and cover loosely with foil. Simmer the sauce on the hob for 10 minutes until reduced, seasoning to taste with salt and black pepper. 

Serve the lamb shanks with the red wine sauce and plenty of creamy mashed potato.
Nutrition Facts
Per serving: 440kcals, 18.3g fat (5.4g saturated), 13.8g carbs, 1.4g sugars, 45.2g protein, 1.2g fibre, 0.542g sodium
Popular in Gluten-free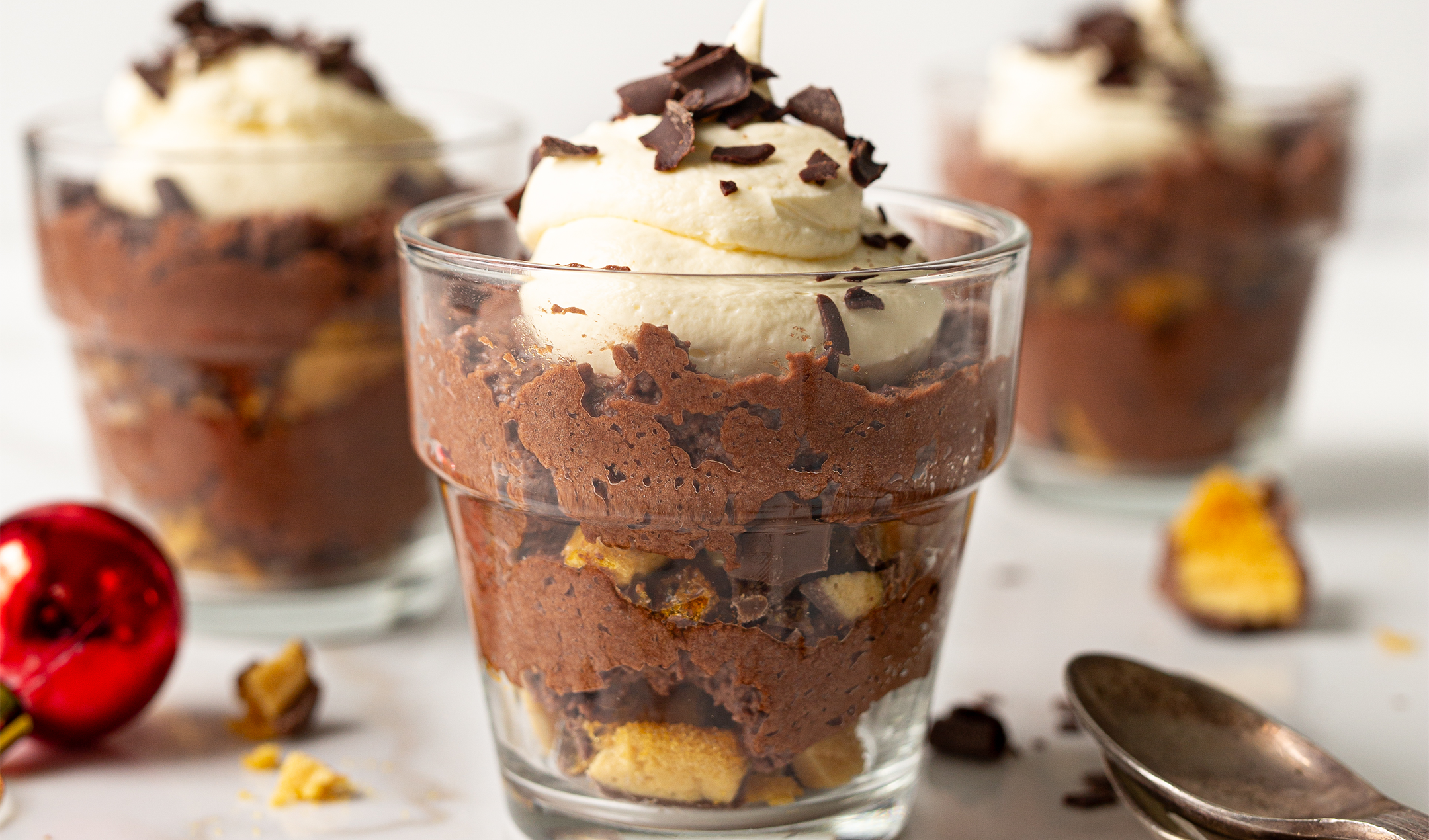 Gluten-free chocolate and honeycomb mousse by EUROSPAR