Tick the ingredients you need to add your shopping list.
Cook the sushi rice with kelp. Whilst it's still hot, mix together the sushi 'vinegar' ingredients and stir into the rice. Set aside.
Beat the egg with the hint of salt and the teaspoon of honey. Make a paper- thin omelette - like a crepe. Slice thinly, shredding into ribbons.
Lay a sheet of baking paper into a 1⁄2 pound loaf tin. Then spoon one quarter of the cooked sushi rice into the tin, pressing it down gently as you go. Spread the flavored arame over the rice then spread another quarter of the cooked rice onto the arame layer. Next place a layer of the sliced omelette. Then add the thinly sliced cucumber rounds and prawns.
Place another sheet of baking paper over the filled tin and use the second tin to press down into the first tin to compress the fillings and form the classic box sushi rectangular shape.
Gently lift out the box sushi and slice into six pieces.
Now prepare the second box sushi. Line the loaf tin with baking paper. First add all the remaining cooked rice. Then layer the smoked salmon onto the rice and another piece of baking paper on top. Again press a spare 1⁄2 tin into it to compress it. Remove from the loaf tin gently and slice into six pieces. Serve immediately or keep in a cool place for up to a day or refrigerate in an airtight container.
Popular in Fish & seafood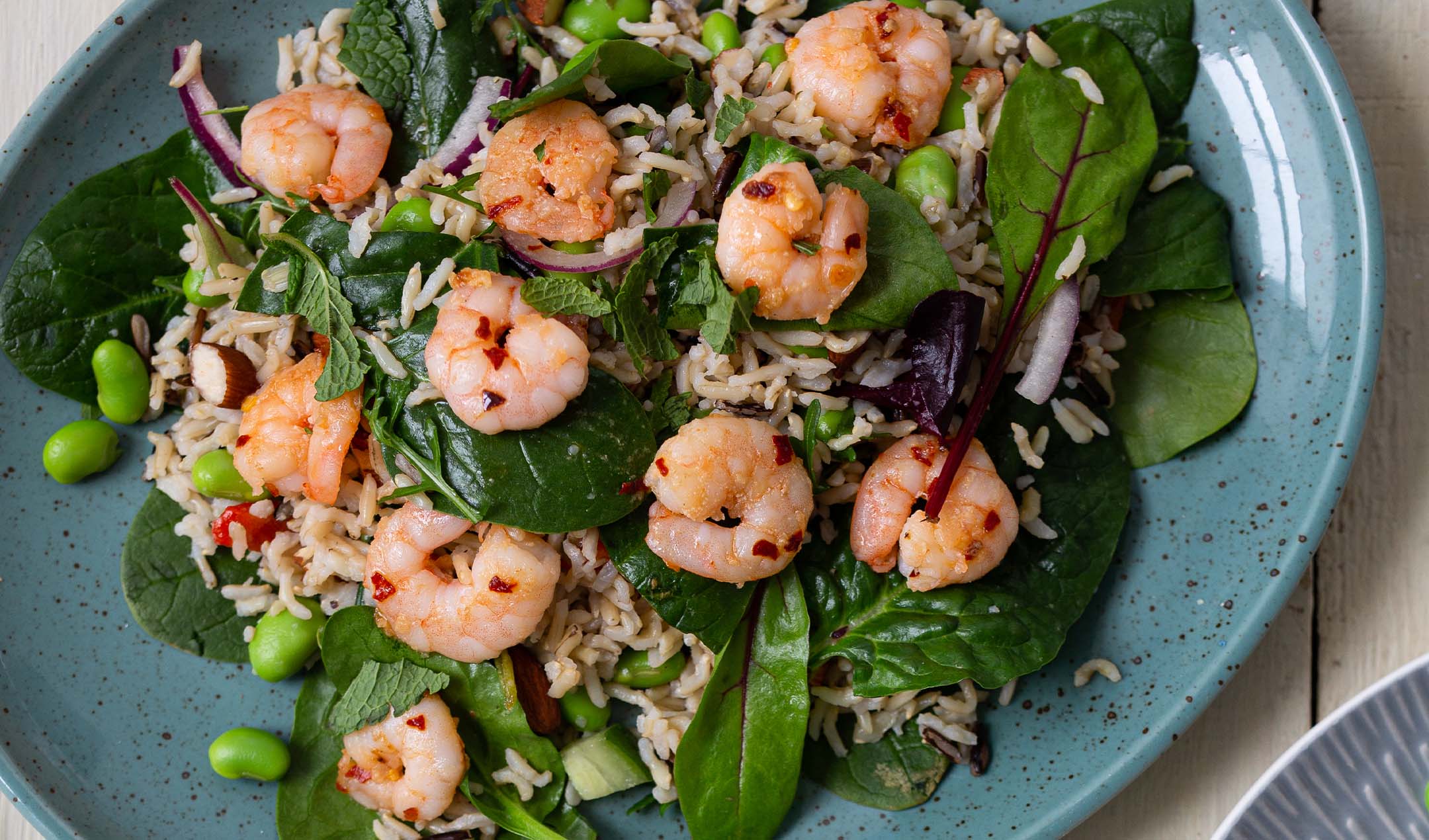 Prawn, edamame & wild rice salad