Tick the ingredients you need to add your shopping list.
For the brownies:
For the icing:
---
Preheat the oven to 150˚C/130˚C fan/gas mark 2. Lightly coat a 20cm square baking tin with nonstick cooking spray

In a bowl, whisk together the flour, cocoa powder, baking powder and salt
In a separate bowl, whisk together the butter, eggs and vanilla. Add the maple syrup and Greek yoghurt, stirring until no large lumps remain.
Add the flour mixture to the butter mixture, stirring just until incorporated
Spread the batter into the prepared tin. Bake for 15-16 minutes. Allow to cool completely to room temperature in the tin. Set aside at room temperature for at least eight hours, or overnight to achieve the fudgiest texture
For the icing, place the chocolate chips in a microwave-safe bowl and microwave on high for 25 seconds. Stir well, then return to the microwave for another 20 seconds. Remove and stir for at least one minute or until completely melted
Stir in the milk, Greek yoghurt, maple syrup and cocoa powder. Stir until smooth, then spread over the top of the brownies. Slice into squares.
Nutrition Facts
Per Serving: 119kcals, 4.4g fat (2.6g saturated), 19.2g carbs (10.4g sugars), 3.6g protein, 2.3g fibre, 0.6g sodium
Popular in Cakes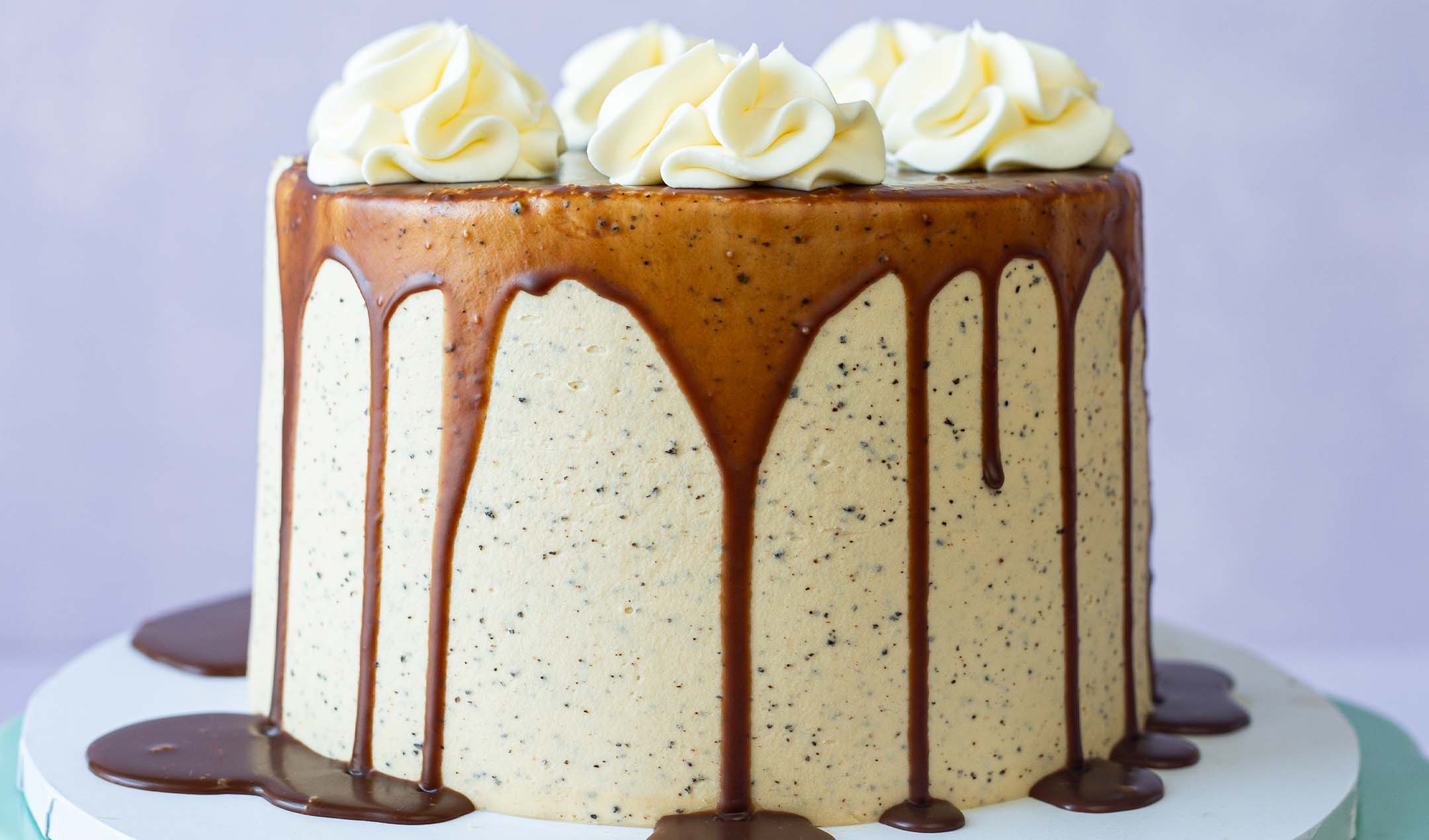 Chai tea cake