Tick the ingredients you need to add your shopping list.
Preheat the oven to 230°C/210°C fan/gas mark 8. Bring a large pot of water to the boil and add two tablespoons of salt.
Add the chicken wings to the water and boil for 7-8 minutes, then remove to a wire rack over a few sheets of kitchen paper. Let them drip dry a little bit, then dry them thoroughly with kitchen paper.
Place the chicken wings on two large baking trays. Bake for 25-30 minutes on one side, then flip the wings over and bake for another five minutes on the other side.
To make the sauce, mix the sweet chilli sauce, ketchup, honey, oyster sauce, soy sauce and water in a medium saucepan. Bring to a boil, then simmer until thickened.
Toss the hot wings in the sauce, sprinkle with sesame seeds and serve immediately.
Nutrition Facts
Per Serving: 508kcals, 17.1g fat (4.4g saturated), 26.9g carbs, 21g sugars, 60g protein, 0.8g fibre, 1.304g sodium
---
Top Tip : It may seem strange to boil chicken wings, but this renders out a lot of the fat. Not only does this make them healthier, but it also means they get really crispy in the oven
Popular in Chicken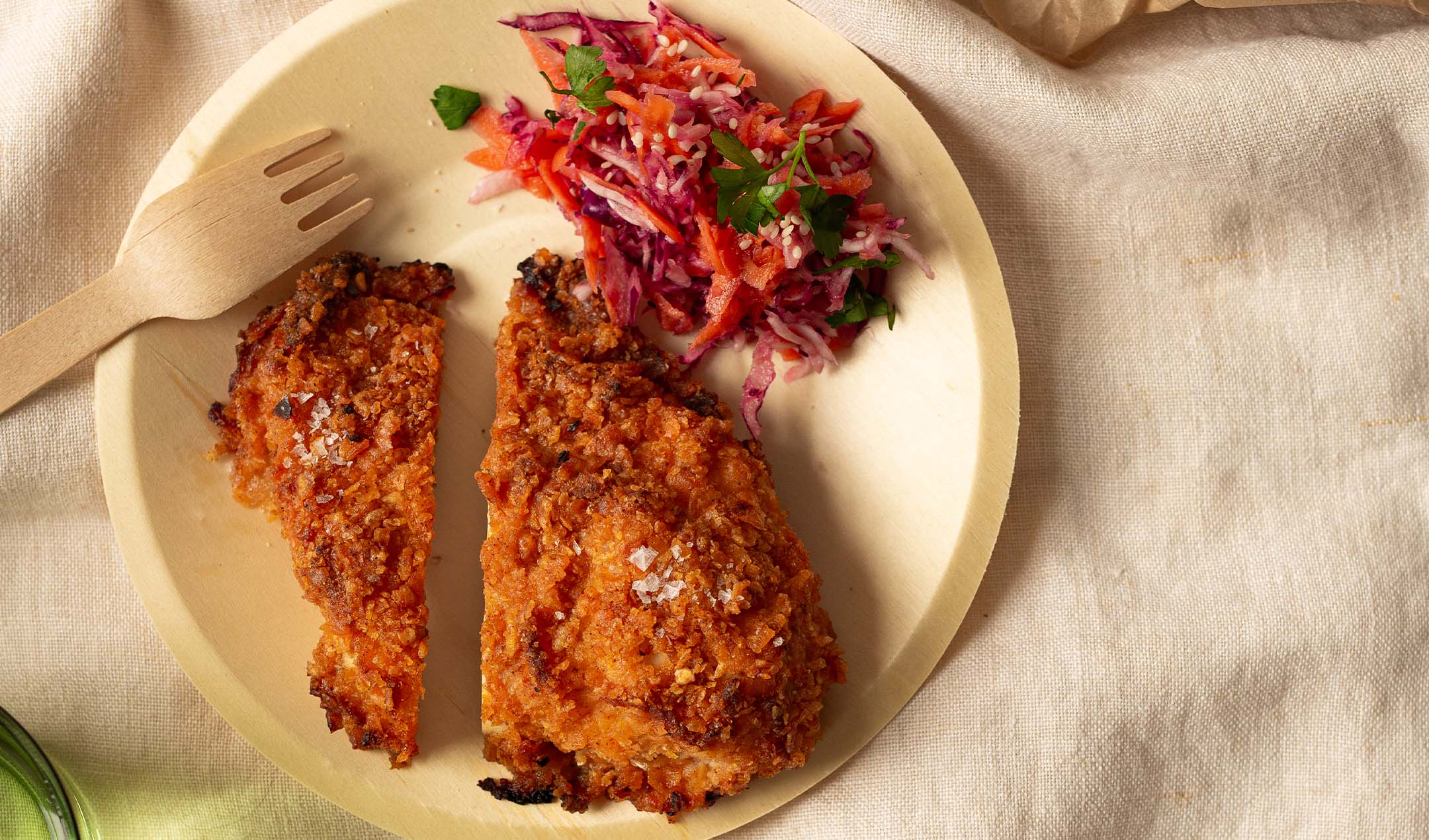 Easy fried chicken and asian slaw