Tick the ingredients you need to add your shopping list.
For the dough:
For the filling:
For the icing:
Dissolve the yeast in the warm milk in a mixing bowl. Leave for five minutes until thickened.
Add the sugar, butter, salt, eggs, and flour and mix to combine to form a dough.
Dust a work surface with flour and turn out the dough. Knead for 5-8 minutes until smooth and elastic.
Rub a light coating of oil inside a clean bowl. Add the dough to the bowl and cover with a tea towel. Leave to rise for one hour or until doubled in size.
Preheat the oven to 200˚C/180˚C fan/gas mark 6 and lightly grease a baking tray.
Mix the cornflour and berries in a small bowl, mashing them roughly with the back of a fork.
Dust the work surface with flour and roll out the dough into a rectangle about 30cm x 55cm.
Spread the melted butter all over the surface, then sprinkle over the sugar. Spread over the mashed berries.
Carefully roll up the dough like a Swiss roll. Slice into even rounds and arrange on the baking tray. Bake for 20-25 minutes until golden.
Meanwhile, whisk together the ingredients for the icing. Leave the rolls to cool for about five minutes before spreading with the icing.
Note: Sunflower oil can be used as an alternative to vegetable oil, if you wish.
Nutrition Facts
Per serving: 401kcals, 13.6g fat (8.1g saturated), 63.1g carbs (28.6g sugars), 6.7g protein, 2.4g fibre, 0.299g sodium
Popular in Kids baking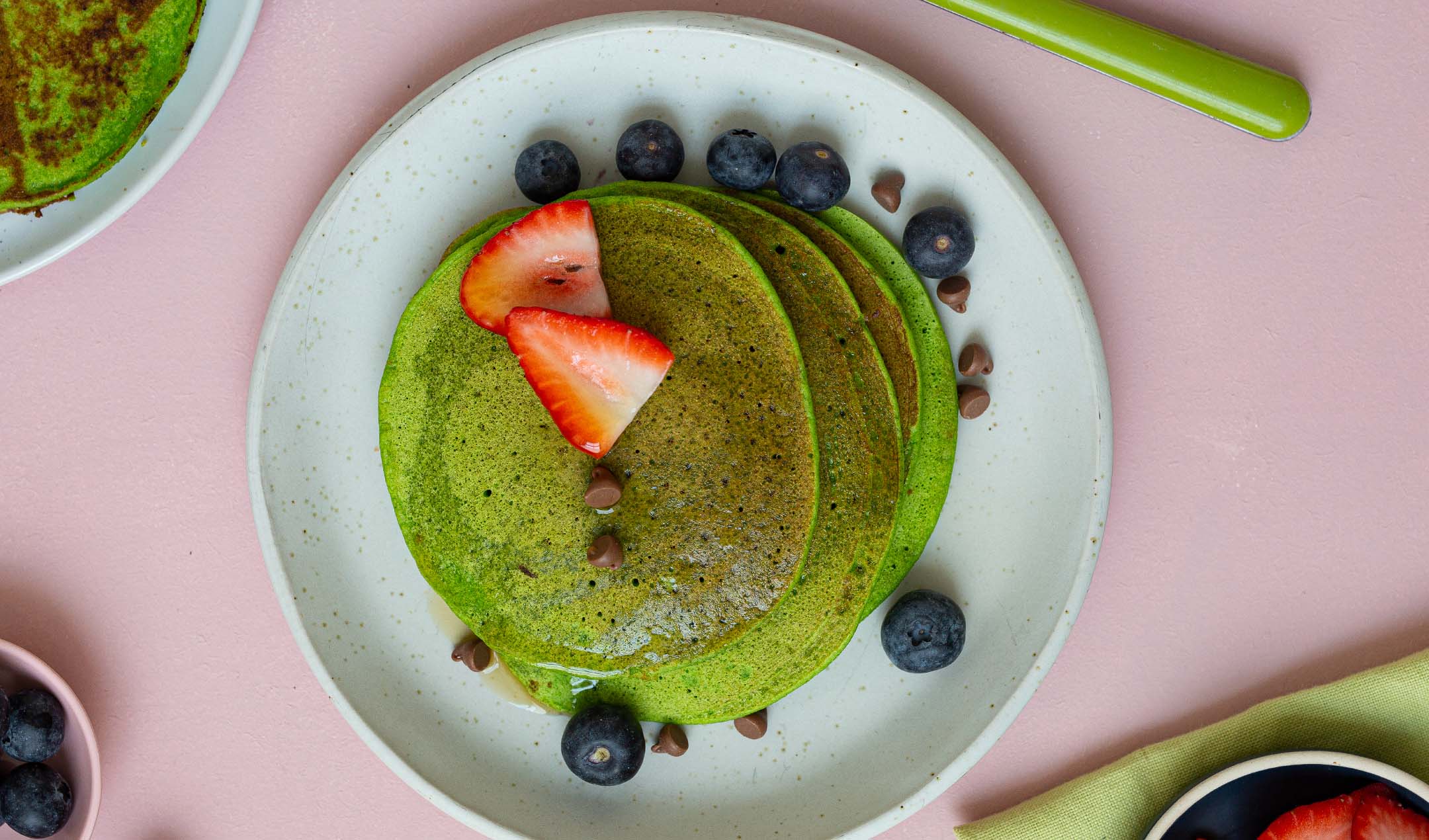 Green pancakes