Tick the ingredients you need to add your shopping list.
For the curry paste:
For the vindaloo:
To serve:
Whizz together all of the ingredients for the curry paste in a blender until smooth and combined. Place half of the paste into a sealable bag, add the beef and seal, pushing out the sir. Use your hands to work the paste around the beef. Place in the fridge for at least one hour.
The same day, heat 40ml of the oil in a heavy-bottomed pan over a medium heat. Add the onion and cook for 5-6 minutes until softened. Add the garlic and ginger and cook for 2-3 minutes.
Add the reserved curry paste and cook for 2-3 minutes, stirring. Turn the heat to medium-low and add the potato. Season with salt and black pepper and cook for a further five minutes.
Add the stock, turn the heat to low and simmer gently for 4-5 minutes until the potato is just cooked. Stir in the chopped fresh coriander.
The following day, preheat the oven to 150˚C/130˚C fan/gas mark 1.
Heat the remaining oil in a casserole dish over a medium-high heat. Working in batches to avoid crowding the pan, brown the beef on all sides, then transfer to a plate.
Add the vinegar to the pan and bubble for 2-3 minutes, scraping any sticky bits from the bottom using a wooden spoon. Add the sauce and spinach and return the beef to the pan along with any juices it has released. Stir to combine, then cover with foil and a lid.
Place in the oven and cook for 2-3 hours until the beef is very tender.
Scatter with fresh coriander and serve with rice or naan.
Note: Rice can be used as an alternative to naan, if you wish.
Nutrition Facts
Per Serving: 481kcals, 22.9g fat (3.7g saturated), 29.3g carbs (3.2g sugars), 38g protein, 7g fibre, 0.324g sodium
---
Top Tip: To really maximise the flavour of this dish, leave the beef marinating in the fridge overnight. Make the sauce as far as the end of Step 4, allow to cool, and then place that in the fridge overnight, too. The following day, continue from Step 5.
Popular in Beef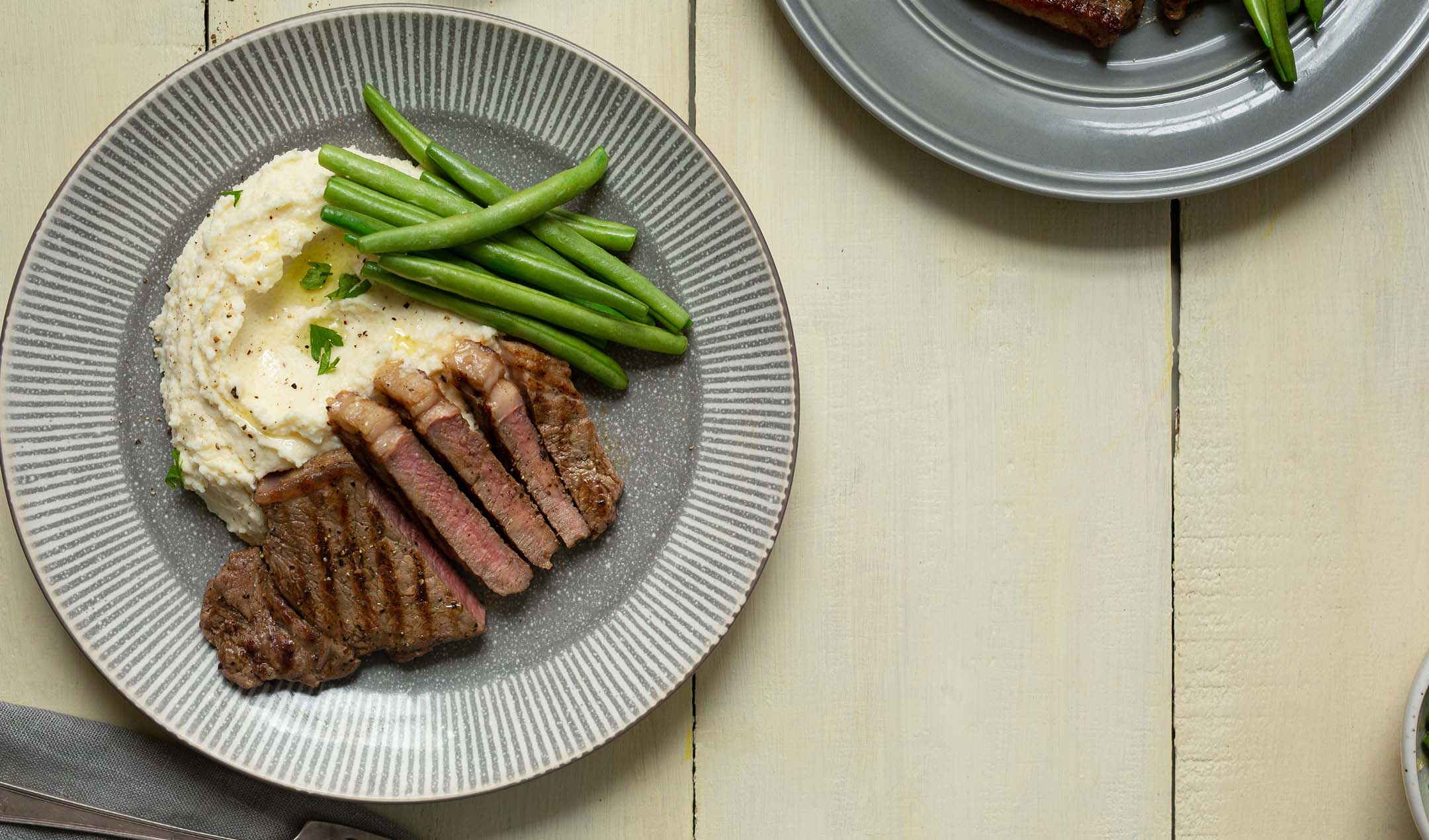 Steak with greens & celeriac mash