Tick the ingredients you need to add your shopping list.
For the marinade/sauce:
To stir-fry:
In a jug, combine the soy sauce, stock, brown sugar, garlic and ginger. Transfer half of the mixture to a large sealable plastic bag and add the sliced beef. Press out as much air as possible, seal the bag and place in the fridge for at least 30 minutes or up to two hours.

Add the cornflour to the remaining mixture in the bowl and stir until smooth. Cover and refrigerate until ready to use.
Bring a pan of water to a boil and cook the noodles according to the package instructions.
While the noodles are cooking, heat half of the oil in a large pan over a high heat. Add the steak slices, discarding the excess marinade. Stir-fry for 1-2 minutes until just browned, then remove to a plate. Tent loosely with tin foil and set aside.
Add the remaining oil to the same pan and cook the pepper, onion, carrots and broccoli for 2-3 minutes. Add the cabbage and cook for 3-4 minutes until just tender. Return the beef to the pan.
When the noodles are ready, drain well and then add to the beef and vegetables. Add the reserved sauce and toss to coat everything. Sprinkle with sesame seeds and serve hot.
Note: Flank steak can be used as an alternative to sirloin steak, if you wish.
Note: Toasted sesame oil can be used as an alternative to vegetable oil, if you wish.
Nutrition Facts
Per serving: 437kcals, 16.5g fat (4.5g saturated), 31g carbs, 6.9g sugars, 40.7g protein, 4.9g fibre, 0.957g sodium
Popular in Beef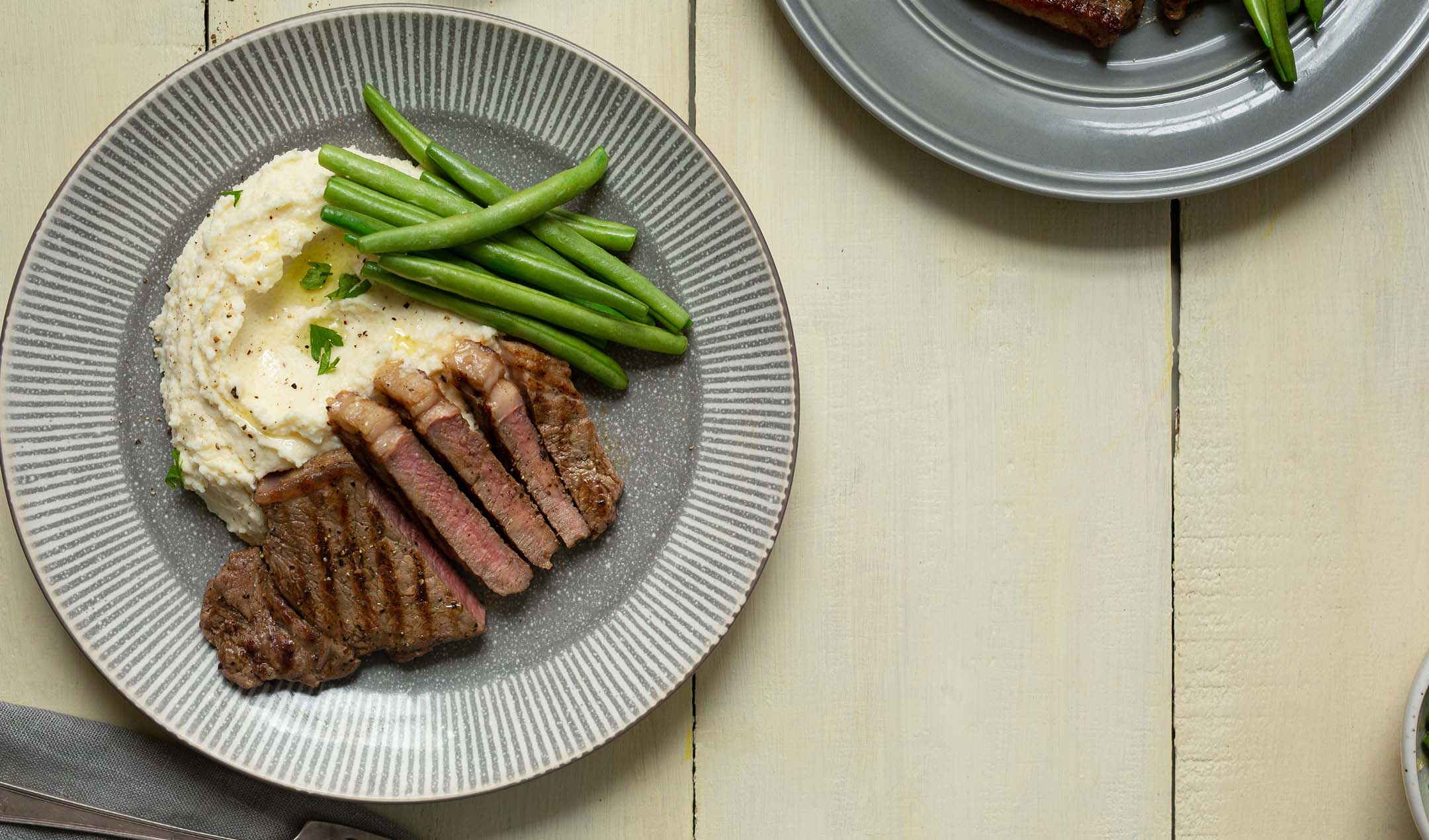 Steak with greens & celeriac mash