Tick the ingredients you need to add your shopping list.
Bring a large pan of salted water to the boil over a high heat and cook the pasta according to package instructions. Drain and set aside.
In a saucepan, heat the milk over a medium heat until hot but not boiling.
Melt the butter in another pot over a medium heat. Turn the heat to low and add the flour, stirring with a wooden spoon to form a paste. Cook for 3-4 minutes, stirring continually, until golden in colour.
Remove from the heat and slowly whisk in the milk, a little at a time, whisking vigorously.
Once fully combined, return the pan to a medium heat and stir with a wooden spoon for another 5-8 minutes or until the sauce is smooth and thick enough to coat the back of the spoon. Season to taste.
Turn the heat to low. Add the Cheddar and Parmesan and stir until melted
Heat the oil in a pan over a medium-high heat and cook the lardons for 4-5 minutes until crisp. Remove with a slotted spoon onto a plate lined with kitchen paper.
Fold the drained pasta into the cheese sauce.
In the pan used to cook the bacon, heat three tablespoons of the pesto over a medium-high heat. Fry 2-3 eggs at a time until the whites are set and the yolks are runny, or until cooked to your liking. Remove from the pan and cook the remaining eggs.
Spoon the mac 'n' cheese into serving bowls and drizzle over the remaining pesto. Top each portion with a pesto egg and sprinkle over the crispy lardons.
Popular in Pasta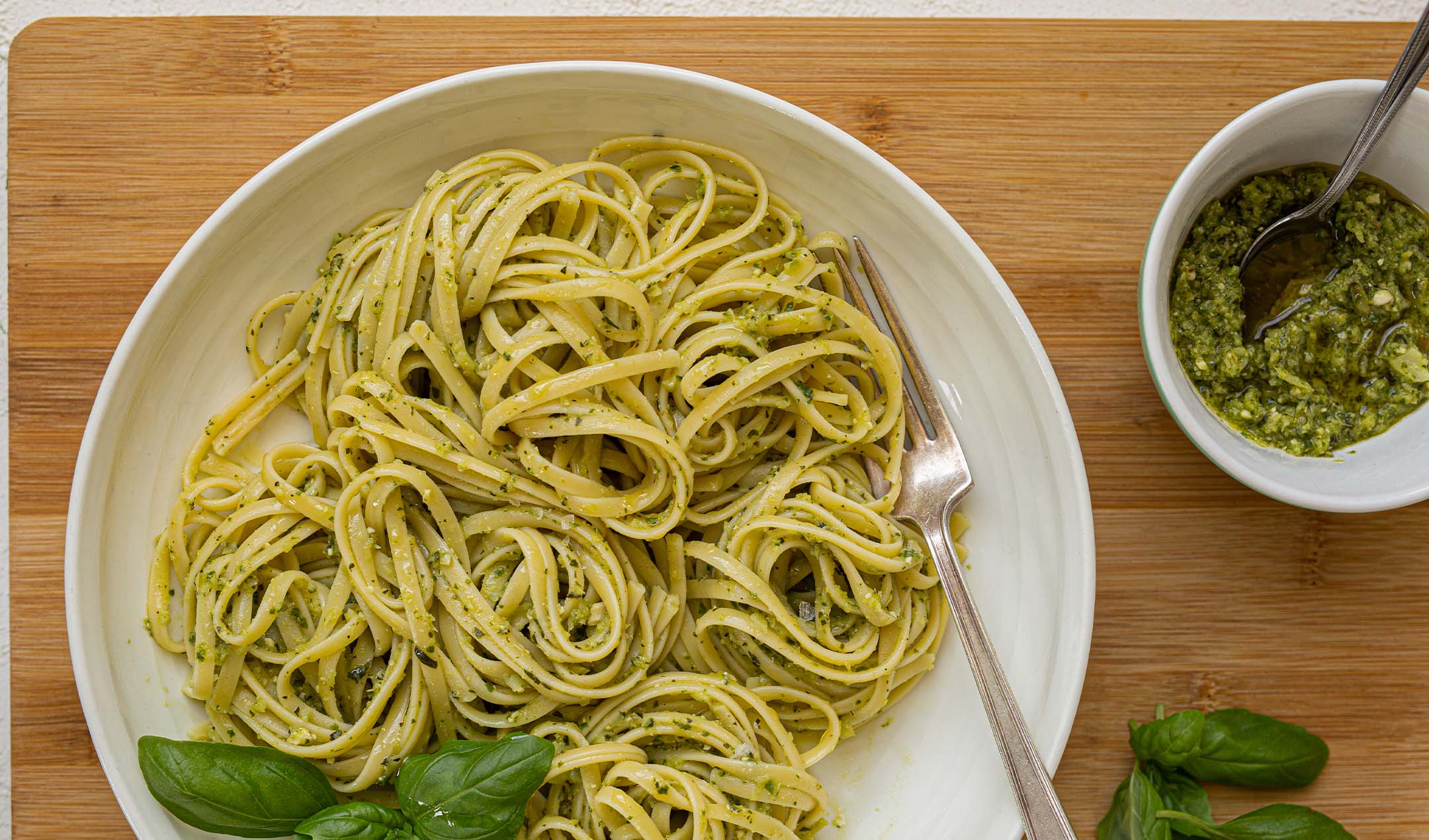 No-waste broccoli pesto pasta