Tick the ingredients you need to add your shopping list.
---
Once you start cooking, you'll need to work quickly, so make sure all of your ingredients are prepared and assembled beside the stove.
Place a large wok over a high heat. After 30-40 seconds, test the heat level by flicking small droplets of water into the wok; it's hot enough as soon as the water evaporates within 1-2 seconds of hitting the wok.
Remove the wok from the heat, add one tablespoon of the oil and carefully swirl to coat the bottom and sides. Return the wok to the heat, add the ginger and chilli flakes and cook for 10 seconds.
Add the carrots and stir-fry for 30 seconds. Add the corn and peas and cook for one minute longer.
Add the remaining tablespoon of oil and swirl around the wok. Add the rice and spring onions and cook for two minutes, stirring and breaking up the rice until heated through.
Pour the soy sauce around the edges of the wok and stir into the rice and vegetables.
Push everything to one side of the wok. Pour in the beaten egg and cook for one minute, stirring to scramble the egg. Add the coriander, if using, and stir everything together. Divide between bowls to serve.
MAKE IT YOURS:
Once you've mastered fried rice, it's easy to customise it to your taste by substituting different vegetables and/or adding cooked shredded meat or prawns.
Popular in Dairy-free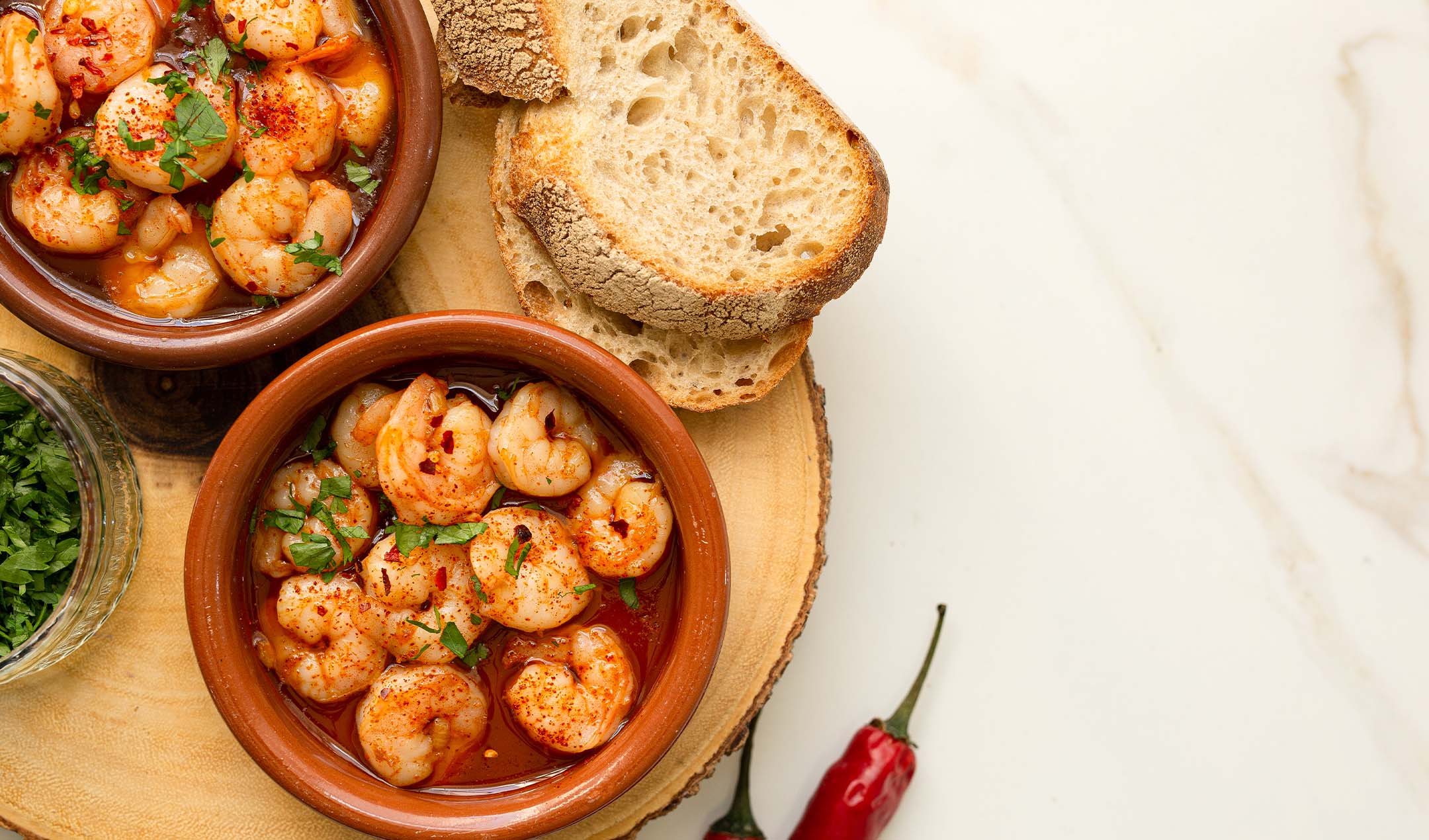 Gambas al ajillo