Tick the ingredients you need to add your shopping list.
For the crêpes:
To fill and top the crêpes:
For the chocolate shell coating:
In a blender, combine all of the crèpe ingredients and pulse them for 10 seconds. Place the batter in the fridge for one hour.
Heat a non-stick pan over a medium heat and add a small knob of butter. When melted, add a ladleful of batter into the centre of the pan and swirl to coat the pan evenly. Cook for 30 seconds, then flip. Cook for another 10 seconds and remove from the pan. Continue until all batter is gone. Allow to cool before filling.
To make the burritos, add a scoop each of vanilla and strawberry ice cream to the centre of a crêpe. Top with a few banana slices and roll up like a burrito, then place seam-side down in a serving dish. Continue until all of the crêpes are filled. Set aside while you make the magic shell.
Place the chocolate and coconut oil in a microwave-safe bowl and heat on high in 20-second increments, stirring thoroughly after each, until completely smooth. Allow to cool, then drizzle over the rolled burritos. Top with whipped cream, chopped peanuts and glacé cherries. Serve immediately.
Nutrition Facts
Per Serving: 554kcals, 31.2g fat (18.3g saturated), 64.7g carbs, 33.3g sugars, 10.5g protein, 2.8g fibre, 0.115g sodium
---
TOP TIP
For an even quicker version, simply use shop-bought crêpes and top with chocolate syrup instead of making the chocolate shell coating!
Popular in Pancake Tuesday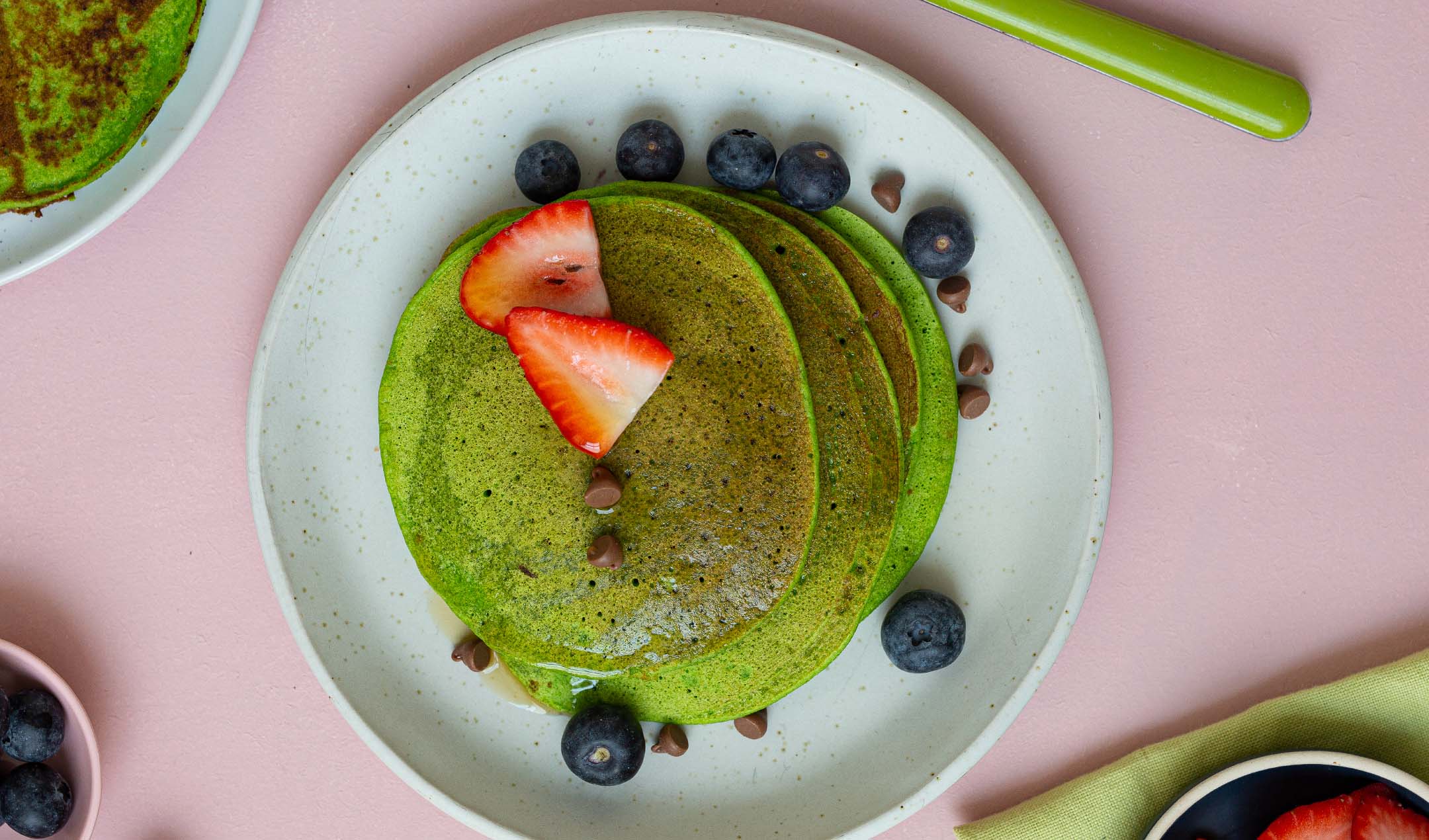 Green pancakes