Tick the ingredients you need to add your shopping list.
Preheat the oven to 180˚C/160˚C fan/gas mark 4 and line a loaf tin with parchment paper.
In a large bowl, beat the eggs until fluffy. Add the apple sauce and mashed bananas and stir to combine. Add the milk and vanilla and mix well.
In separate bowl, combine the flours, bicarbonate of soda, baking powder, salt, cinnamon and nutmeg.
Add the wet ingredients to the dry. Pour into the prepared loaf tin and bake for 45 minutes.
Nutrition Facts
Per serving: 147kcals, 1.5g fat (0g saturated), 29.2g carbs, 6.3g sugars, 4.4g protein, 2g fibre, 0.377g sodium
This recipe is brought to you by Fyffes
Popular in Kids baking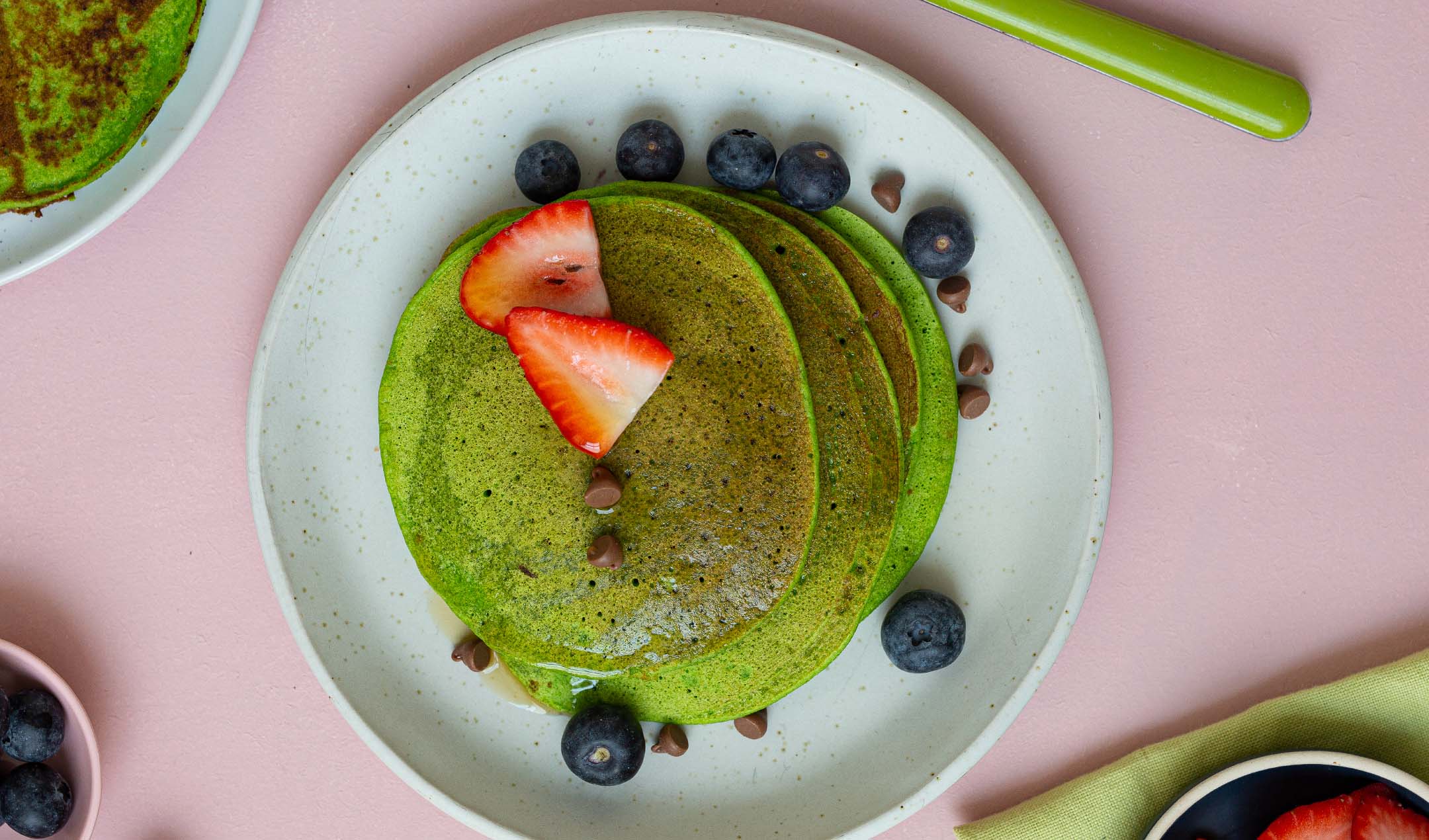 Green pancakes