Tick the ingredients you need to add your shopping list.
For the filling:
For the topping:
Sift the flour and icing sugar into a mixing bowl. Rub in the butter with your fingertips until the mixture is crumbly. Stir in the egg yolk until the mixture comes together as a dough. Add the water if it looks too dry.
Shape the dough into a disc and wrap in cling film. Refrigerate for at least 30 minutes.
Roll out the pastry on a floured surface until it is about 25cm in diameter. Transfer to a 20cm loose-bottomed tin. Press the pastry into the edges, leaving any excess to hang over the sides. Chill in the fridge for 30 minutes or in the freezer for 10 minutes.
Preheat the oven to 180˚C/160˚C fan/gas mark 4. Line the pasty case with parchment paper and fill with baking beans or rice. Bake for 15 minutes, then remove the parchment and baking beans.
Bake for another five minutes, then brush with the beaten egg and bake again for five minutes. Set aside to cool and trim any excess pastry from the sides of the tin.
For the filling, beat the eggs, egg yolks, sugar and lime zest in a large bowl for 2–3 minutes until smooth. Add the cream and beat for another minute until combined.
Pour the filling into a saucepan and warm gently over a low heat for 10 minutes, stirring regularly, until thickened.
Pour the mixture into the pastry case and bake for 10 minutes until the edges are set but there is a very slight wobble in the centre. Remove and set aside to cool.
To make the topping, whisk the egg whites and caster sugar in a large heatproof bowl set over a saucepan of simmering water for a few minutes until thickened. Remove from the heat and beat with an electric whisk until thick and glossy.
Fold the coconut into the egg white mixture, then spread on top of the pie. Bake for 15 minutes until the meringue is crisp on the outside and just starting to brown. Decorate with flaked coconut and chill until ready to serve.
Nutrition Facts
Per serving: 585kcals, 34.4g fat (24.6g saturated), 67.1g carbs, 46.8g sugars, 8.7g protein, 5.8g fibre, 0.124g sodium
Popular in American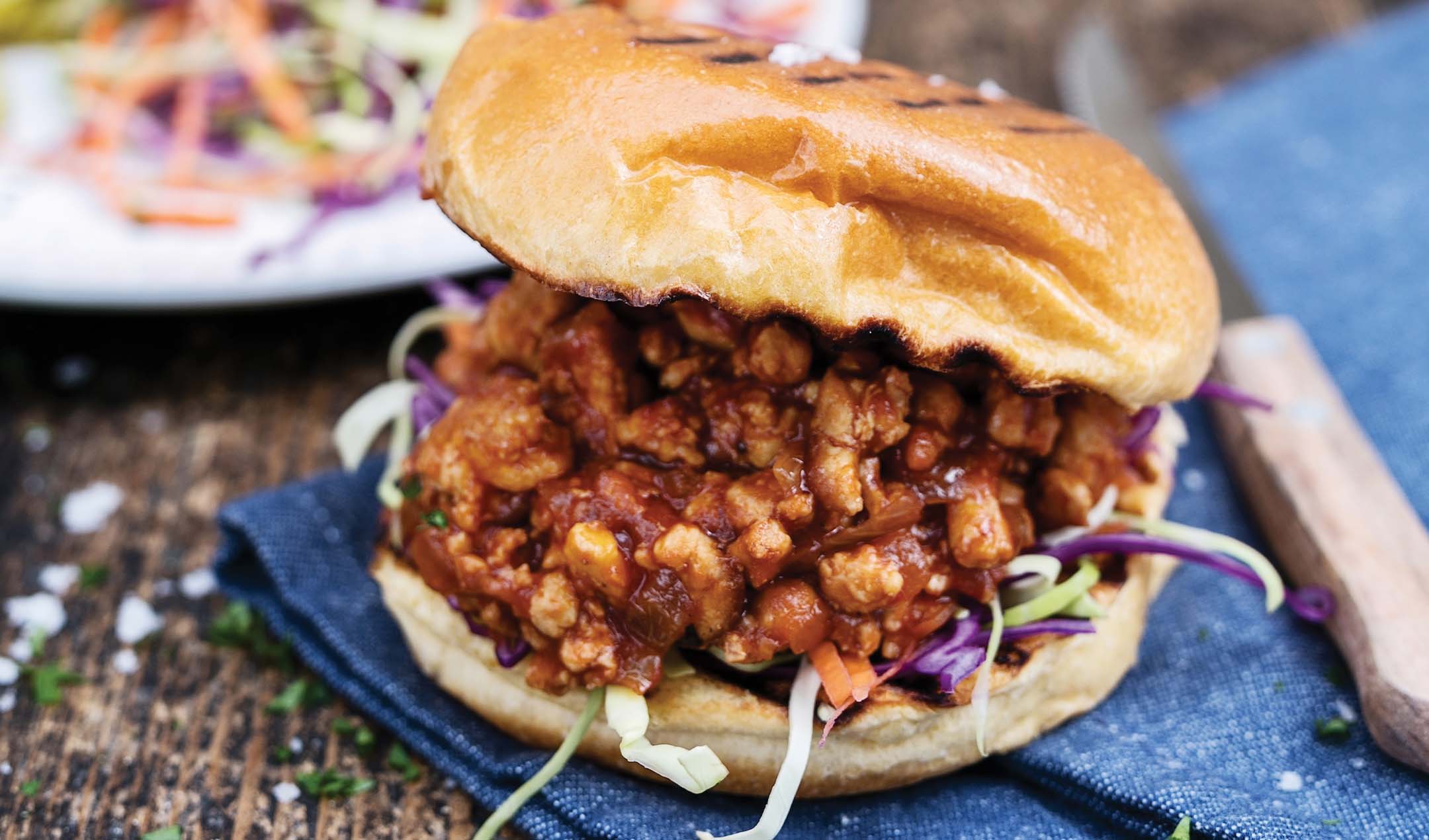 Turkey sloppy joes