Tick the ingredients you need to add your shopping list.
For the rarebit sauce:
For the fish:
To serve:
Preheat the oven to 190˚C/170˚C fan/gas mark 5.
For the rarebit sauce, melt the butter in a heavy-based saucepan over a medium heat. Stir in the flour and Worcestershire sauce and cook, stirring, for one minute.
Slowly whisk in the milk until well combined and smooth. Turn the heat to medium-high and slowly bring to the boil, whisking constantly. Simmer for 2-3 minutes then mix in the grated cheese and mustard, season and set aside.
For the fish, melt half of the butter in a large pan over a medium-high heat. Add the garlic and cook for 30 seconds. Add the tomatoes and toss them in the garlic butter for one minute. Transfer into the base of a baking dish and spread out in an even layer.
Melt the remaining butter in the same pan over a high heat and add the spinach. Cook until just wilted, then transfer to a colander and squeeze out any excess liquid. Arrange the spinach evenly over the tomatoes in the baking dish and season generously with black pepper. Place the fish fillets on top.
Heat the rarebit sauce over a medium-high heat. Spread the sauce evenly over the fish until completely covered, then sprinkle over the grated cheese.
Bake for 30 minutes or until the fish is completely cooked throughout and the sauce is browned and bubbling. Serve with baby potatoes.
Nutrition Facts
Per serving: 600kcals, 33.6g fat (14.9g saturated), 20.5g carbs, 9.5g sugars, 56g protein, 6.2g fibre, 0.727g sodium
Popular in Fish & seafood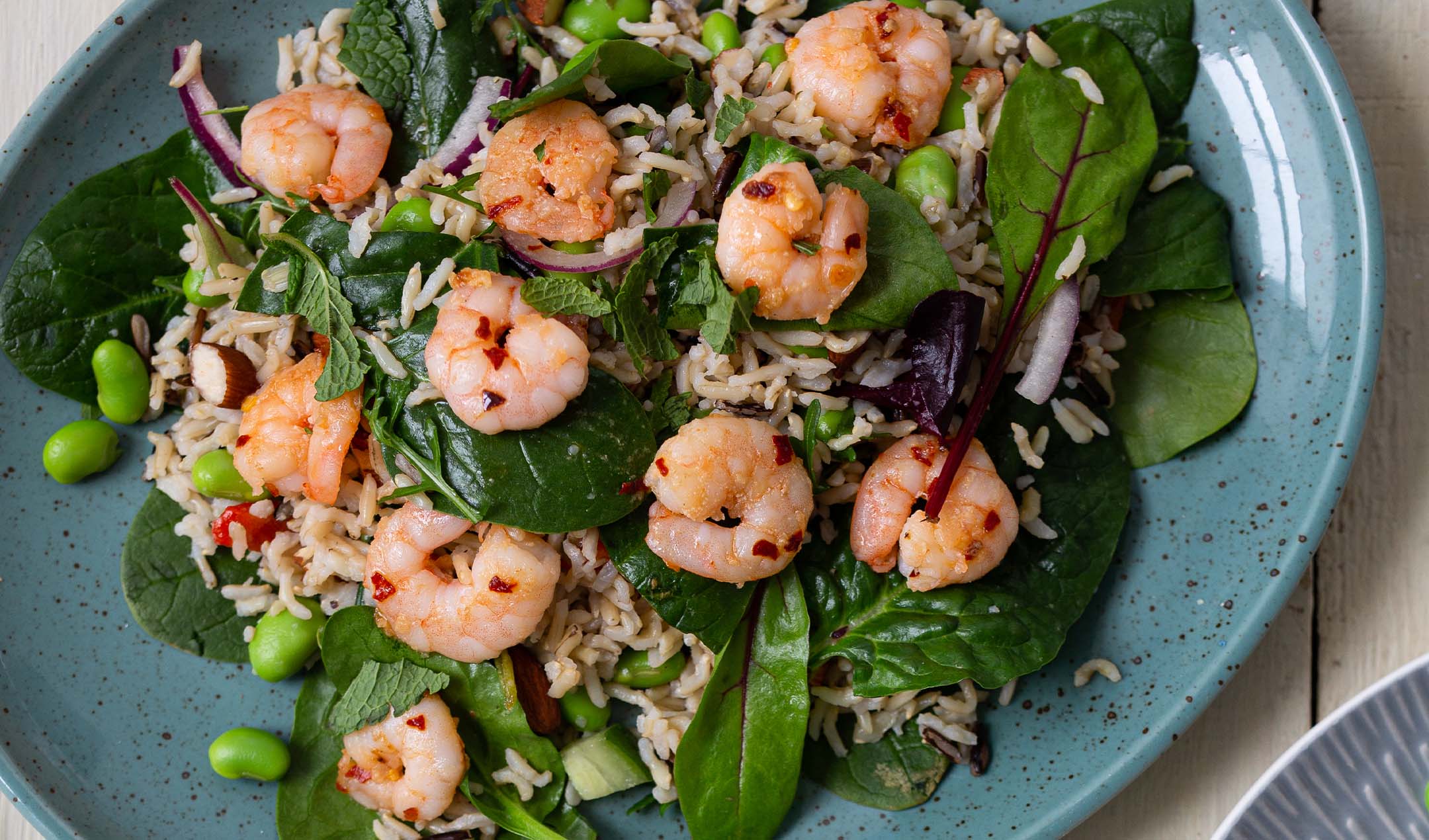 Prawn, edamame & wild rice salad