Tick the ingredients you need to add your shopping list.
---
Preheat the oven to 200˚C/180˚C fan/gas mark 6.
Place the chicken (skin-side up) in a cast iron or oven-proof pan. Pour over 150ml of the chicken stock along with the white wine and lemon juice. Scatter over the thyme and season with salt and pepper.
Bake for 45 minutes or until the chicken is browned and cooked through.
Transfer the chicken to a plate, tent loosely with tin foil and allow to rest for 10 minutes.
Transfer the pan with any remaining juices to a medium-high heat. Add the yoghurt and allow to bubble, using a wooden spoon to scrape any sticky bits from the bottom of the pan.
Add as much of the remaining chicken stock as you need to make the sauce pourable. Season with more salt and pepper to taste.
Return the chicken to the pan and heat through for 1-2 minutes.
Serve immediately with tagliatelle and green vegetables, spooning the sauce over the chicken and pasta.
Note: "½ tsp dried thyme" can be used as an alternative to "2 tsp fresh thyme", if you wish.
Nutrition Facts
Per Serving: 356kcals, 17.2g fat (7.8g saturated), 6.6g carbs, 3.7g sugars, 32.1g protein, 9.5g fibre, 0.409g sodium
---
MAKE IT YOURS
This dish is also delicious served with mashed potato or rice.
Popular in Chicken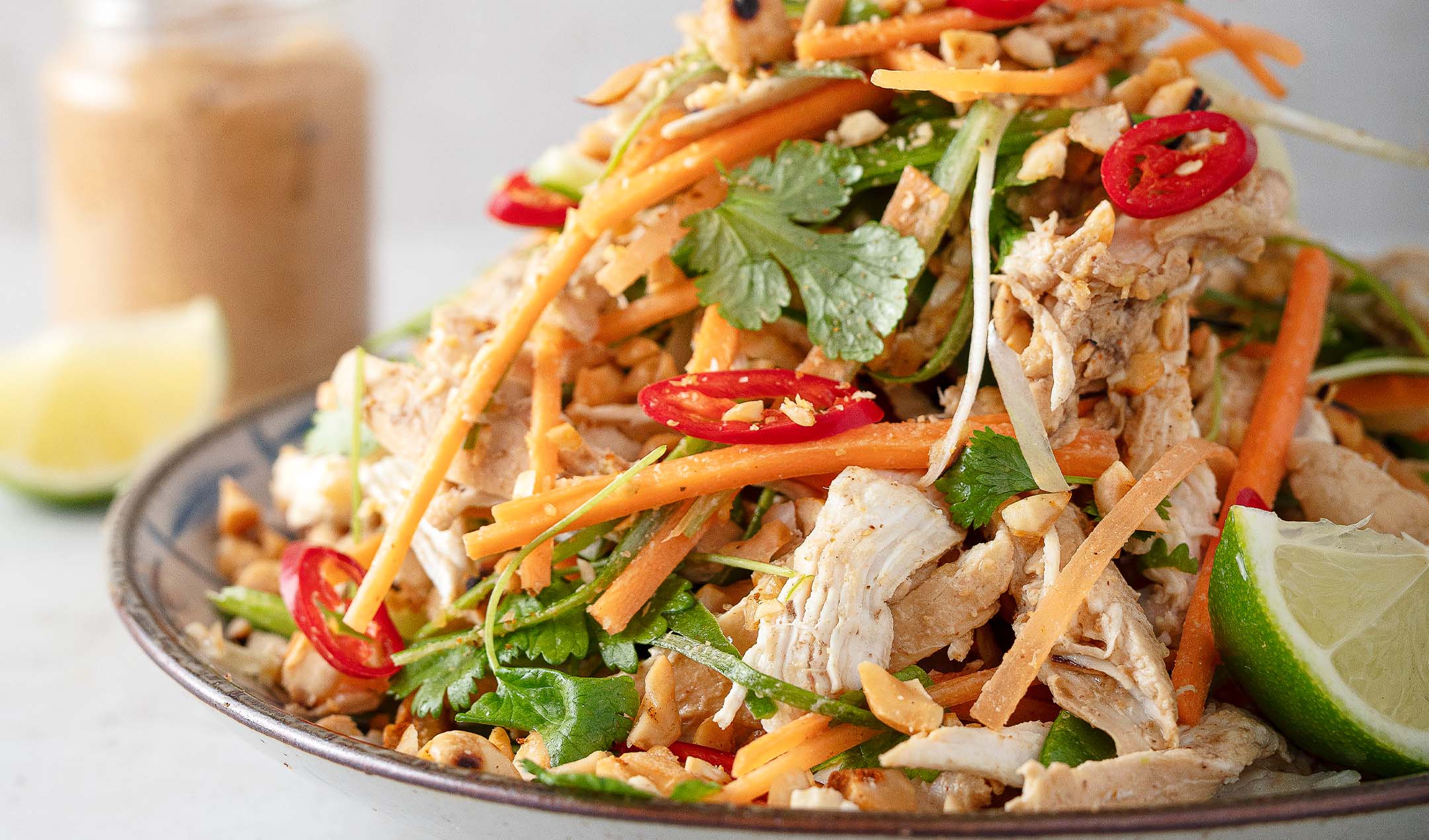 Peanut chicken salad