Tick the ingredients you need to add your shopping list.
For the pudding:
For the Baileys cream:
Preheat the oven 180°C/160°C fan/gas mark 4. Butter a 1.2 litre pudding bowl and line the base with a disc of non-stick parchment paper.
In a saucepan, melt the butter, syrup and sugar over a medium heat. Remove from the heat and stir in the milk, coffee and egg.
Fold in the flour, espresso powder and bicarbonate of soda.
Pour the mix into the prepared pudding bowl. Cover the top of the pudding bowl with pleated non-stick parchment paper and tie securely.
Put the pudding in a roasting tin and fill the tin with boiling water. Allow to steam for 1 1⁄2-2 hours until the pudding has risen and is firm to the touch. Allow to cool slightly.
For the Baileys cream, whip the cream to soft peaks and fold in the Baileys.
Pour the cream over the top of the coffee pudding, then slice and serve.
Nutrition Facts
Per Serving: 162kcals, 7.4g fat (4.5g saturated), 21.2g carbs (8.5g sugars), 2.3g protein, 0.3g fibre, 0.081g sodium
Popular in Cakes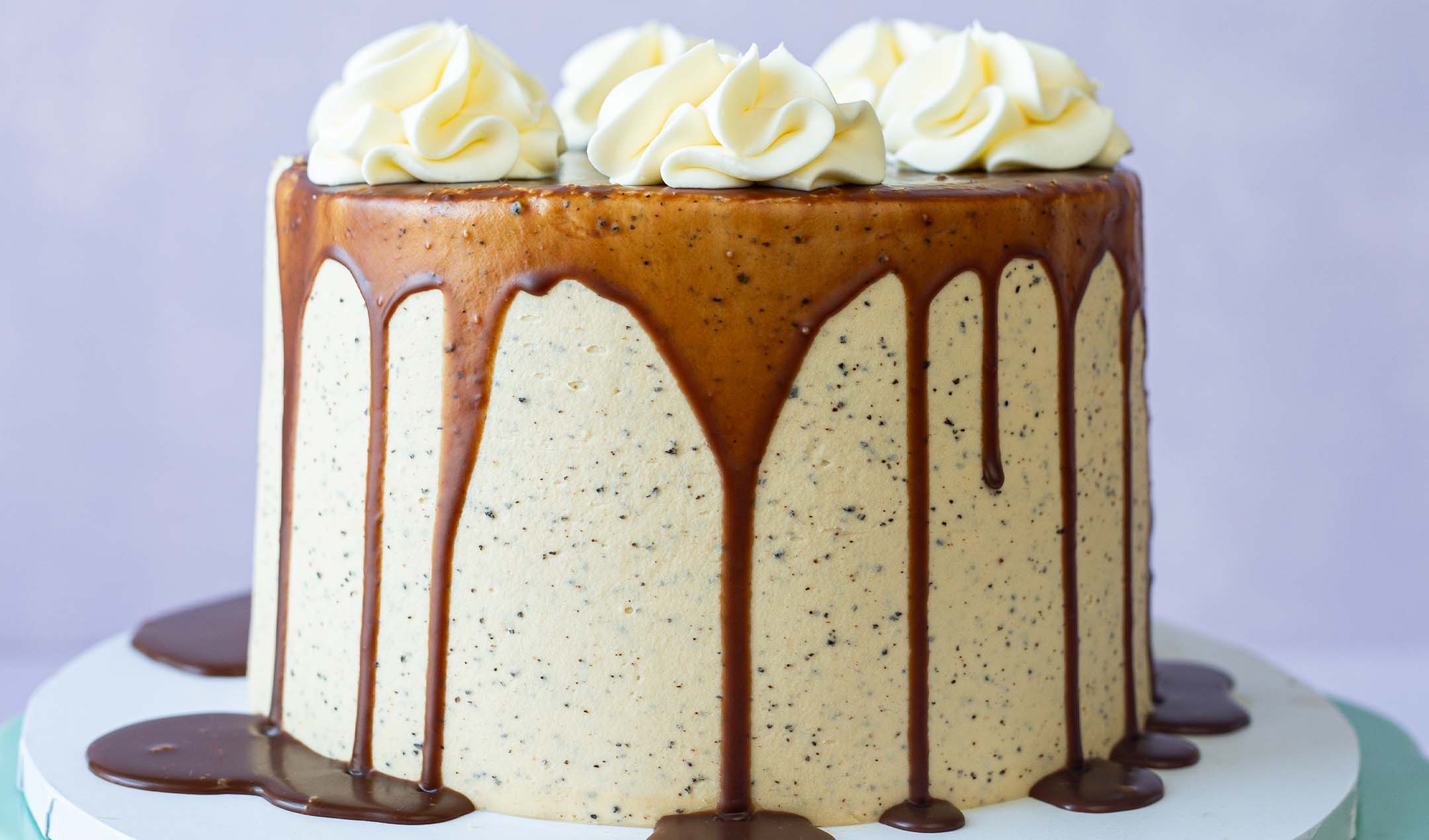 Chai tea cake