Tick the ingredients you need to add your shopping list.
Preheat the oven to 220°C/200°C fan/gas mark 7. Line two large baking trays with parchment paper. Line a 21cm cake tin with parchment paper and brush with oil.
In a bowl, stir the aubergine slices with two tablespoons of the oil, sea salt and a generous grind of black pepper. Spread out the prepared baking trays in an even layer. Roast for 20 minutes or until golden-brown.
Set aside to cool, then arrange the aubergine slices in a spiral in the base of the prepared cake tin, slightly overlapping and covering the full base.
Turn the oven to 180°C/160°C fan/gas mark 4. Heat the remaining oil in a pan over a medium heat, then cook the onion for 5-6 minutes until soft and lightly golden-brown. Add the garlic and thyme and cook for one minute longer, then transfer to a large bowl and add the grated courgette, cashews, yoghurt, lemon zest, grated cheese, egg yolks, breadcrumbs and some salt and pepper. Stir to combine.
In a separate bowl, whisk the egg whites to soft peaks, then gently fold them into the mixture until just combined. Spoon the mixture over the aubergine in the cake tin.
Bake for 40-50 minutes until golden-brown, then set aside to cool slightly.
Release the cake from its tin and carefully flip over onto a plate, so the aubergines are now on top. Remove the parchment paper and serve.
Nutrition Facts
Per Serving: 239kcals, 15.6g fat (4.2g saturated), 19.1g carbs (7.8g sugars), 8.8g protein, 6g fibre, 0.391g sodium
Popular in Low sugar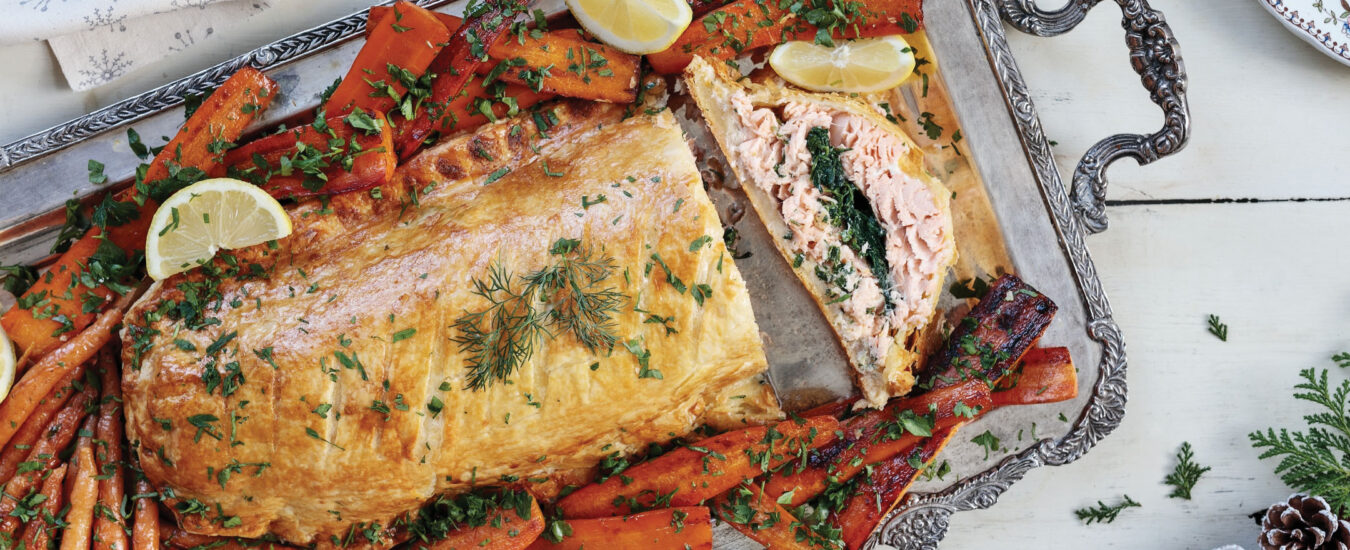 Salmon en croute