Tick the ingredients you need to add your shopping list.
---
Preheat the oven to 180˚C/160˚C fan/gas mark 4. Grease a 20cm cake tin with butter and place the tin on a baking tray lined with parchment paper.

Neatly arrange the apples in the bottom of the cake tin. In a small saucepan over a medium-high heat, combine the water, lemon juice, half of the caster sugar and half of the butter. Bring to a boil without stirring for 8-10 minutes or until it is a rich caramel colour.
Carefully and evenly pour the caramel over the apples in the cake tin. Set aside.
In a mixing bowl, combine the remaining caster sugar and butter with the brown sugar and beat until well mixed.
Add the egg yolks, sour cream and vanilla and beat well. Sift over the flour, baking powder and cinnamon, then stir through until just combined.
In a separate bowl, whisk the egg whites until soft peaks form. Carefully fold through the egg whites a little at a time until just combined.
Pour the mixture into the cake tin and smooth the surface. Bake for 50 minutes or until a skewer inserted in the centre comes out clean, covering with foil after 30 minutes if the cake starts to look too brown. Allow to cool in the tin for 10 minutes.
Run a knife around the edge of the cake tin, then place a serving plate over the top of the tin and invert to release the cake.
Nutrition Facts
Per Serving
448kcals, 16.8g fat (9.7g saturated), 72.4g carbs, 54.7g sugars, 5.5g protein, 1.7g fibre, 0.147g sodium
Popular in Cakes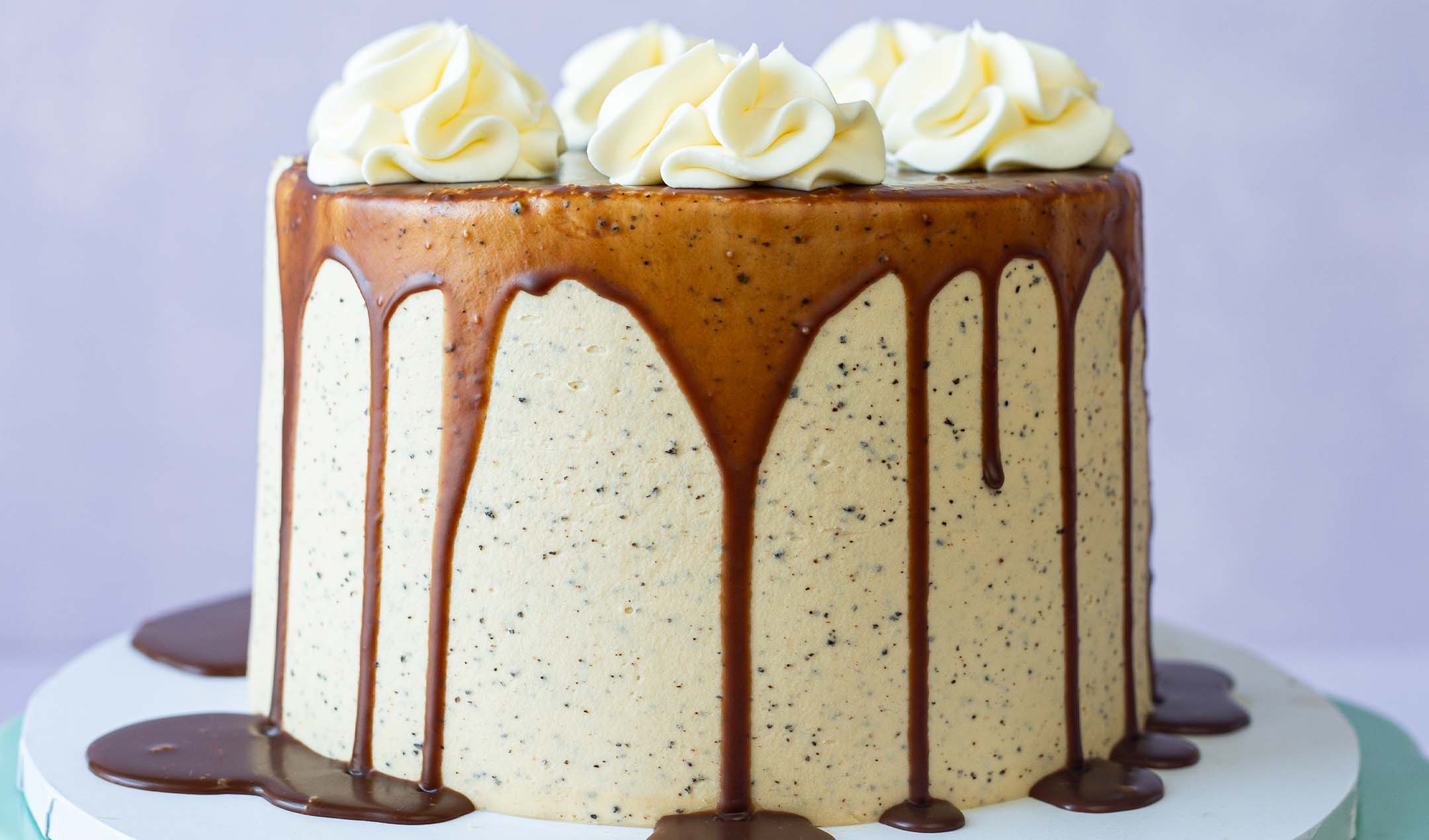 Chai tea cake