Tick the ingredients you need to add your shopping list.
Add the flour and sugar for the pastry to a bowl and rub in the butter until crumbly. Add a bit of water until the mixture comes together as a dough. Shape into a disc, wrap in cling film and refrigerate for 20 minutes.
Preheat the oven to 190˚C/170˚C fan/gas mark 5. Roll out two-thirds of the pastry on a lightly floured surface and use it to line a 23cm loose-bottomed tart tin. Chill for 10 minutes.
Line with parchment paper and fill with baking beans or rice and bake for 15 minutes. Remove the beans or rice and the paper, then bake for another 10 minutes until golden brown.
Combine the apples, blackberries, flour, sugar and cinnamon in a large mixing bowl.
Roll the remaining pastry and any trimmings together into a square roughly 30 x 30cm. Cut out eight even strips of pastry.
Lay four of the strips across the filling, all in the same direction.
Fold back two of the strips halfway. Add one strip in the opposite direction. Unfold the folded strips over this strip. Repeat again with the remaining strips, folding back and over with the other strips until a lattice is achieved.
Push the edges into the inside of the pie. Brush the lattice with the beaten egg and scatter with sugar.
Bake for 40-50 minutes until golden and bubbling, then leave to cool for 30 minutes before serving warm with custard or ice cream.
Nutrition Facts
Per serving: 606kcals, 25.9g fat (15.7g saturated), 86.9g carbs, 27.5g sugars, 9.1g protein, 6.5g fibre, 0.183g sodium
Popular in American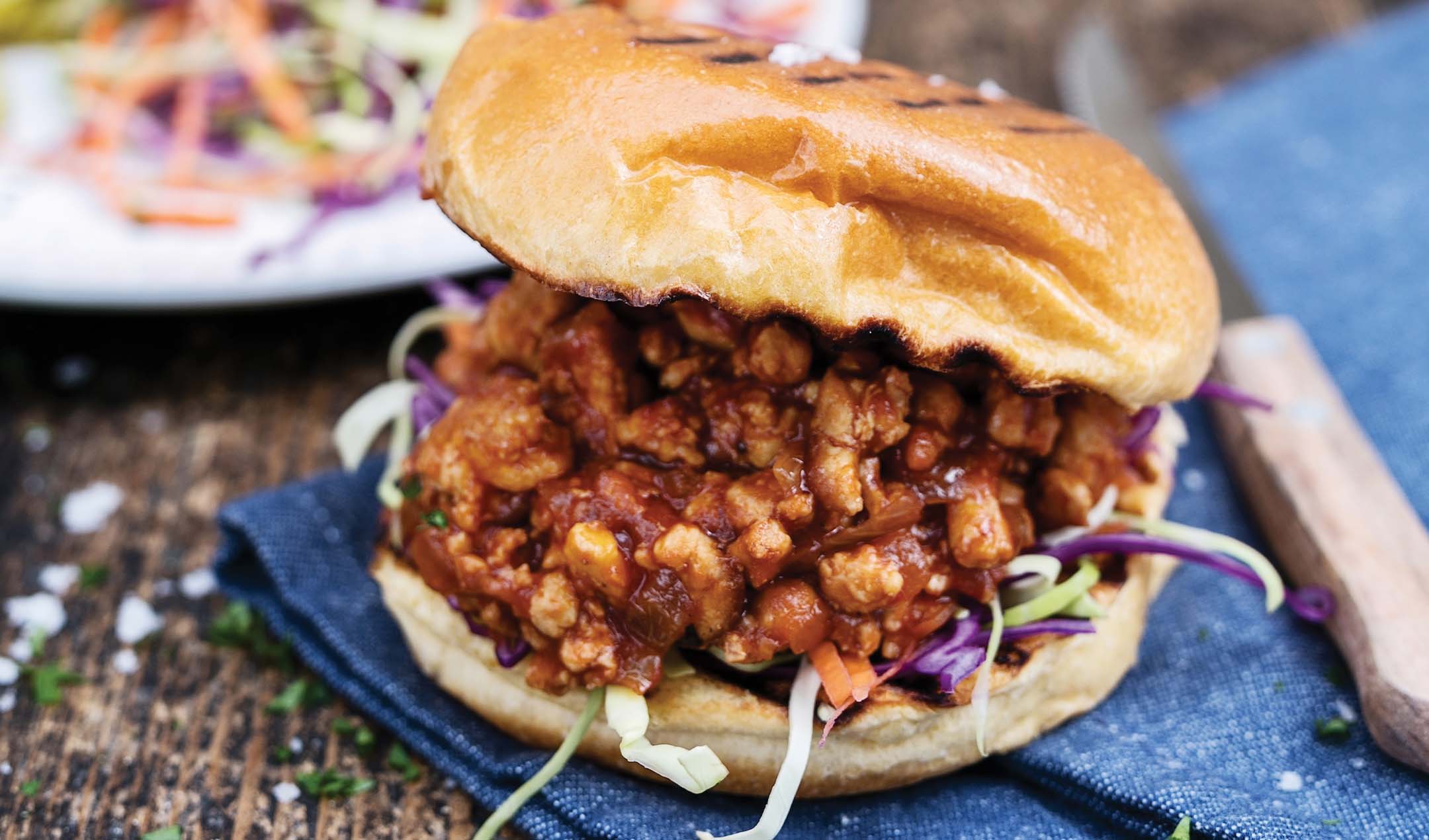 Turkey sloppy joes