Tick the ingredients you need to add your shopping list.
For the cake:
For the lemon syrup:
For the icing:
To decorate:
Preheat the oven to 180 ̊C/160 ̊C fan/gas mark 4. Grease and line a 23cm tin with non-stick parchment paper.
In a bowl, beat together the butter and sugar until light and fluffy. Add the eggs one at a time, beating after each addition.
Stir in the flour, ground almonds, Greek yoghurt and lemon zest. Mix until just combined. Gently fold in the raspberries.
Pour the mixture into the prepared tin and bake for 30-35 minutes or until a skewer inserted into the centre comes out clean.
To make the syrup, combine the lemon juice and sugar in a pot and bring to a simmer. Once the sugar has dissolved, remove from the heat.
Use a toothpick to pierce the cake all over. Brush the lemon syrup over the whole cake, then allow to cool fully.
To make the icing, combine the icing sugar and lemon juice. If the icing is too runny, add more icing sugar; if it's too thick, add more lemon juice.
Pour the icing over the cake, allowing it to drip down the sides.
Decorate the top of the cake with toasted flaked almonds, raspberries, lemon zest and some lemon slices.
Nutrition Facts
Per serving: 409kcals, 18.6g fat (8.4g saturated), 57.8g carbs (44.5g sugars), 5.9g protein, 2.9g fibre, 0.097g sodium
Popular in Cakes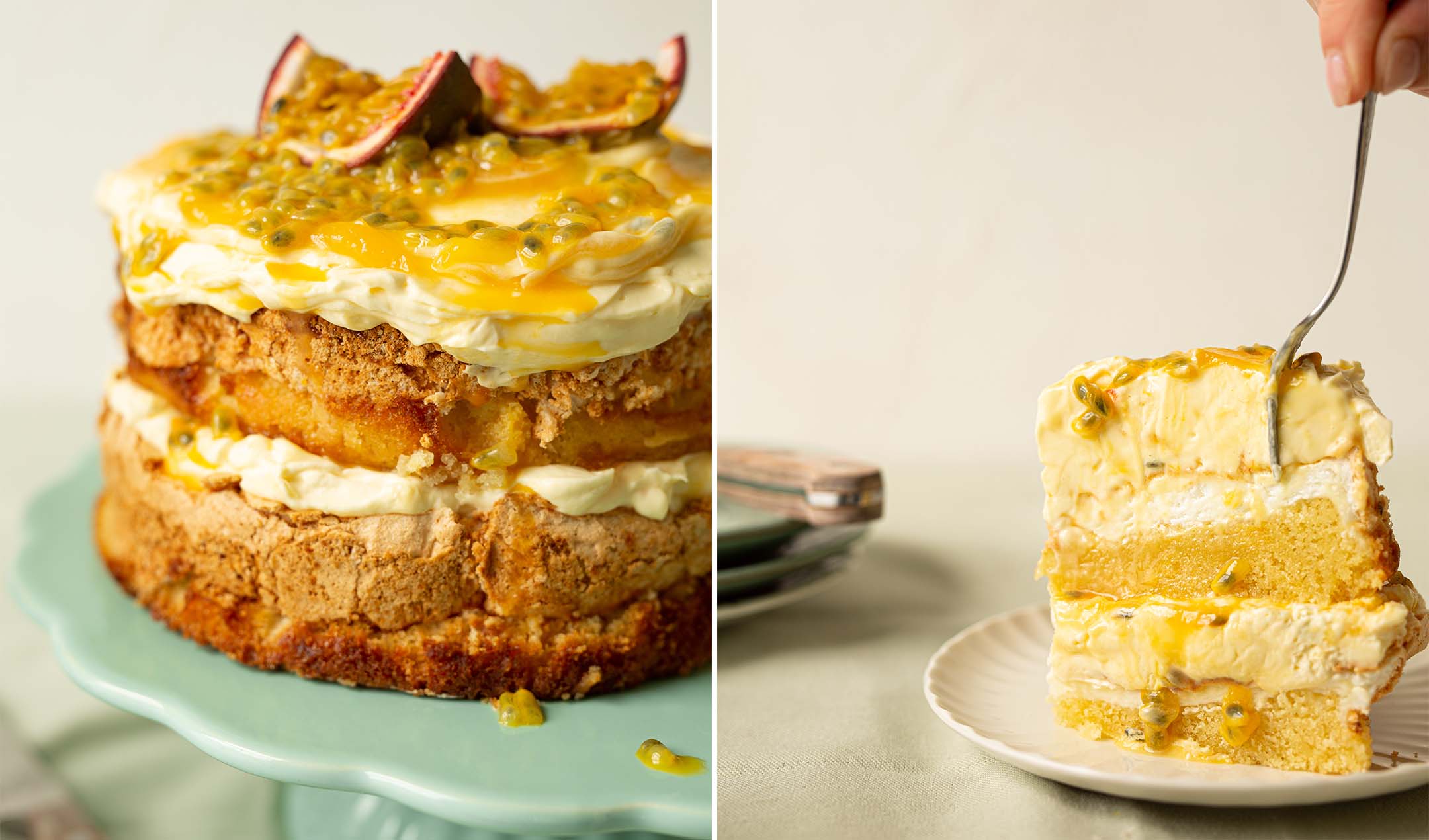 Passionfruit meringue gateaux