Tick the ingredients you need to add your shopping list.
Preheat the oven to 180˚C/160˚C fan/gas mark 4. Grease a loaf tin and line with parchment paper.
Sift the flour, almonds, baking powder and salt into a bowl.
Beat the butter and sugar in a mixing bowl for a few minutes until light and fluffy. Beat in the eggs, one at a time, until combined. Beat in the extracts and lemon zest.
Alternate beating in the flour and milk, starting with the flour. Mix just until combined.
Pour the batter into the tin and bake in the centre of the oven for 40-50 minutes, or until a skewer inserted into the centre comes out clean.
Meanwhile, mash the blackberries with a fork in a bowl. Stir in the caster sugar and lemon juice and leave to sit for 10 minutes until the berries have released their juices.
Strain the mixture through a sieve, discarding the pulp. Whisk in the enough of the icing sugar until a glaze forms.
Remove the cake from the tin and leave to cool completely. Drizzle the glaze over the cooled cake and decorate with extra blackberries.
Nutrition Facts
Per serving: 272kcals, 9.9g fat (5.2g saturated), 43.6g carbs, 30.3g sugars, 4g protein, 1.8g fibre, 0.188g sodium
Popular in Kids baking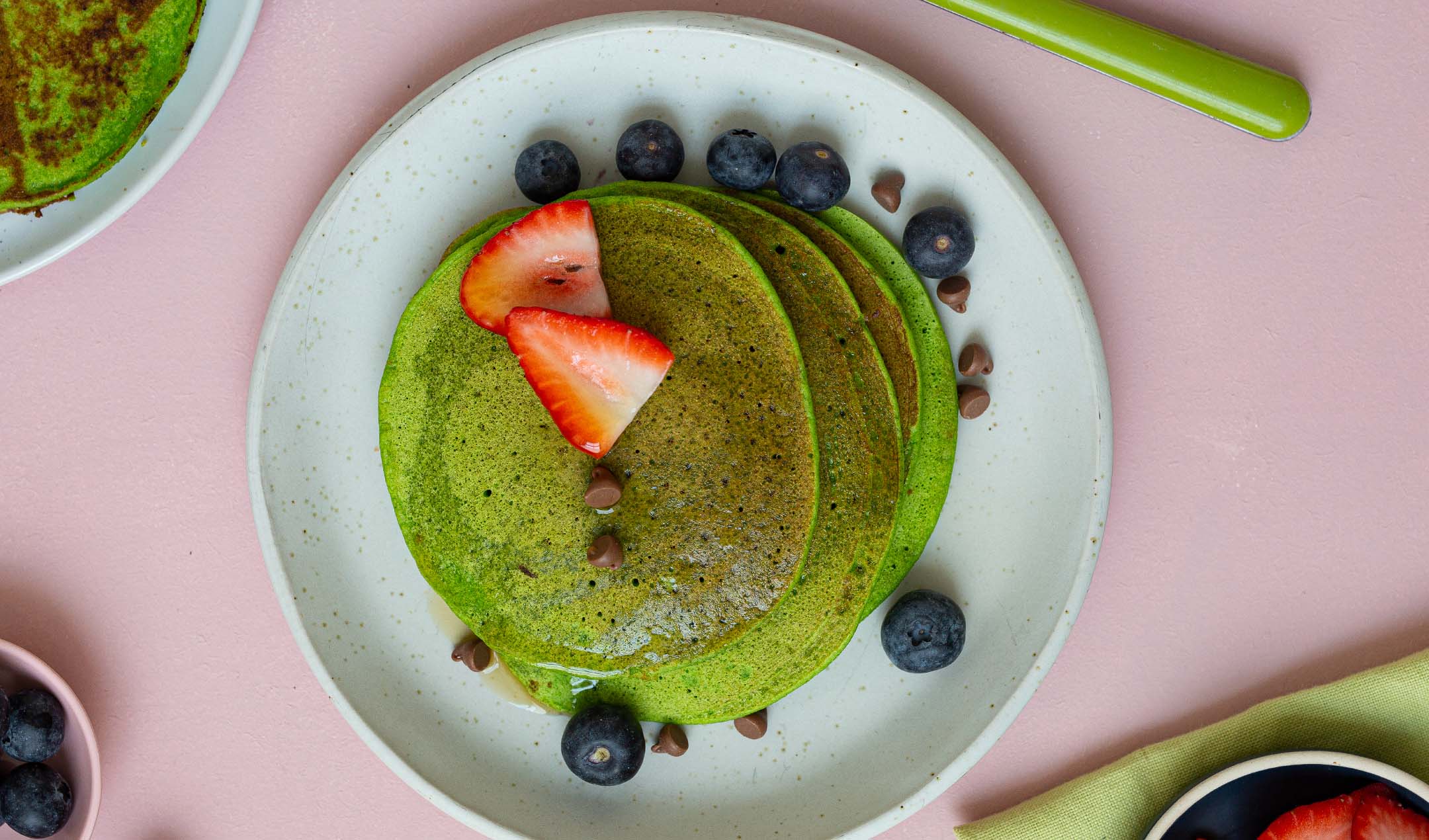 Green pancakes