Tick the ingredients you need to add your shopping list.
For the sauce:
For the stir-fry:
To serve:
This dish cooks quickly, so get all of your ingredients prepped before you begin cooking.
In a measuring jug, mix the cornflour and soy sauce together to form a paste. Add the remaining ingredients for the sauce, then stir in three tablespoons of cold water. Set aside.
When you're ready to cook, heat the vegetable or coconut oil in the Pyrex® Optima 28cm Wok over a high heat.
Add the broccoli, pepper, carrot and spring onions and stir-fry for two minutes. Add the mangetout and garlic and cook for 30 seconds, then add the prawns and chilli, if using. Stir-fry for 30 seconds.
Stir the sauce again, then pour into the pan. Cook for 2-3 minutes until the sauce has thickened and the prawns are completely cooked through.
Scatter with the sesame seeds and serve with rice or noodles.
Note: Noodles can be used as an alternative to rice, if you wish.
Nutrition Facts
Per serving 328kcals, 13.2g fat (2.3g saturated), 33.4g carbs, 16.9g sugars, 21.7g protein, 5.9g fibre, 0.663g sodium
Popular in Fish & seafood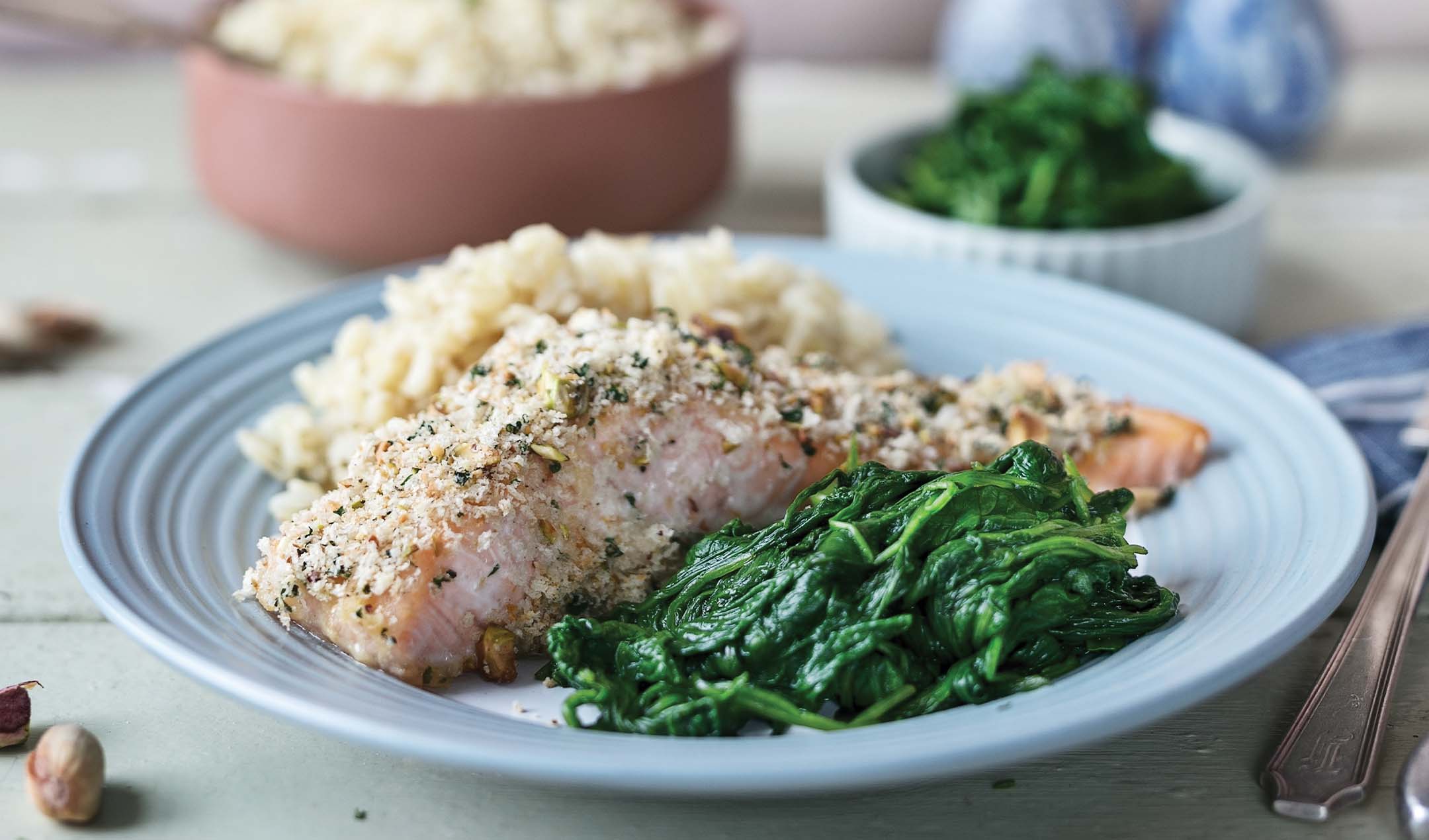 Pistachio crumbed salmon