Tick the ingredients you need to add your shopping list.
Melt the butter in a large pan over a medium heat. Add the onions and celery, cover and cook gently for 5-6 minutes or until very soft but not browned.
Add the potatoes and stock and bring to the boil, then cover. Reduce the heat and simmer for 20 minutes or until the potatoes are very soft.
Add the spinach and wild garlic and cook for 2-3 minutes or until wilted and softened. Allow to cool slightly, then use a stick blender to whizz until smooth.
Return to a gentle simmer. Season with salt and pepper to taste.
Ladle into warmed bowls and crack over a little black pepper. If desired, drizzle with some olive oil and garnish with some finely chopped wild garlic leaves.
Nutrition Facts
Per serving: 198kcals, 13.8g fat (9.7g saturated), 23.1g carbs (6.8g sugars), 4.2g protein, 4.8g fibre, 1.323g sodium
Popular in Soup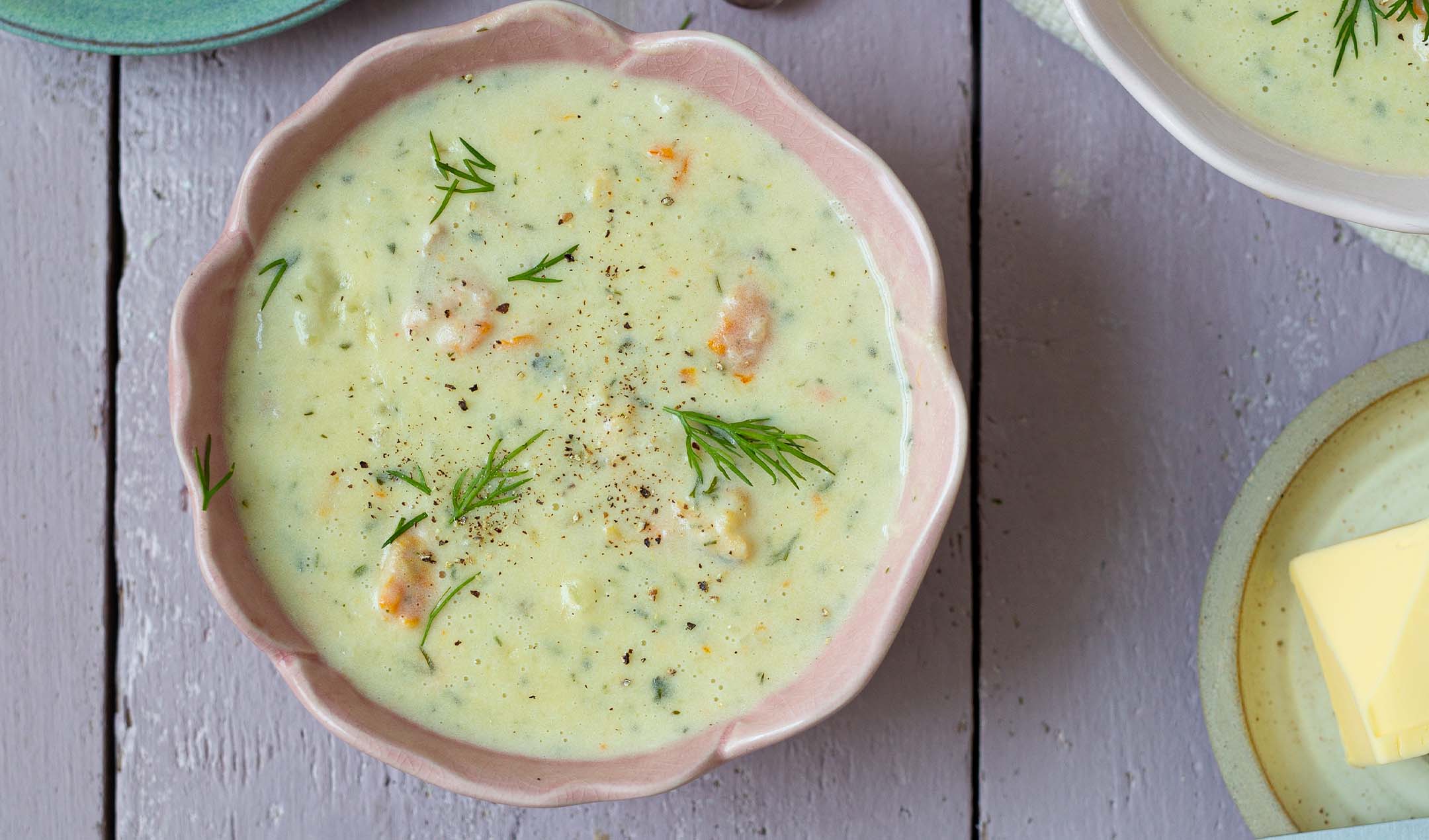 Super creamy chowder