Tick the ingredients you need to add your shopping list.
Dry toast the coriander seeds, cumin seeds, chilli, garam masala and turmeric powder in a frying pan until fragrant (the coriander seeds might 'pop'). Shake the pan constantly to prevent burning.

Transfer to a mortar and pestle, or use a stick blender or food processor, and grind to form a well combined powder.

Add the coconut oil to a large pot over a medium-high heat. Add the onion, garlic, chopped coriander (stalks only) and ginger. Cook, stirring frequently, for a few minutes until just browned.

Stir through the ground spices, adding a little more coconut oil if needed.

Add the squash, lentils and tomato and cook until the pumpkin and tomato have softened slightly.

Gradually add the water (or stock) until everything is covered. Bring to a boil, then reduce the heat and simmer for 30 minutes until the squash is cooked through.

Serve as is with a sprinkling of coriander leaves, or with brown rice (or quinoa) and a dollop of coconut cream, kefir or yoghurt.
Note: vegetable stock can be used as an alternative to water stock, if you wish.
Nutrition Facts
Per Serving
437kcals, 5.4g fat (3.2g saturated), 71.7g carbs, 4.5g sugars, 27.6g protein, 32.9g fibre, 0.017g sodium
Popular in Dairy-free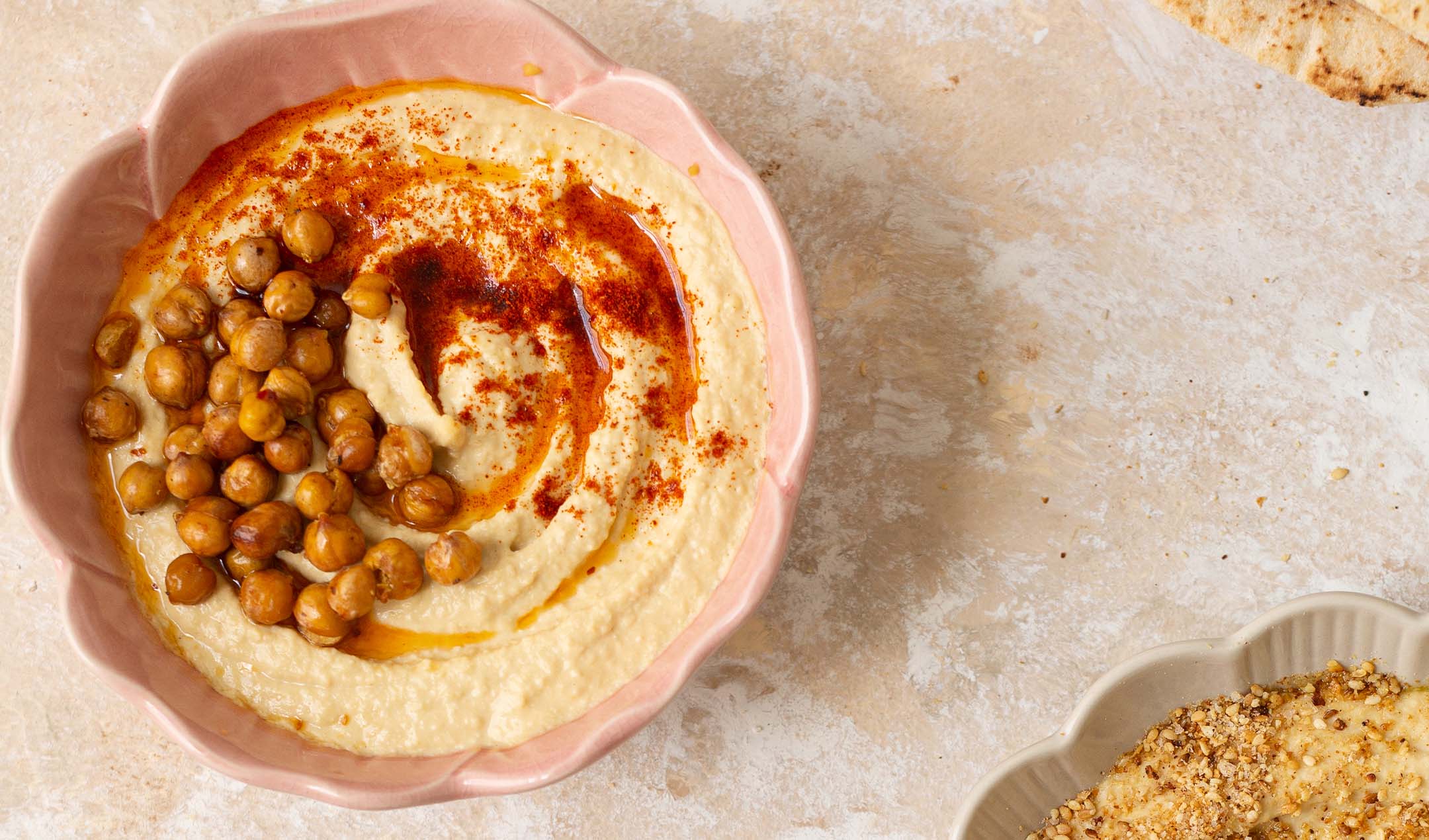 Hummus with chilli oil and crispy chickpeas