Tick the ingredients you need to add your shopping list.
For the tart crust;
For the filling:
For the ganache:
Preheat the oven to 180°C/160°C fan/gas mark 4. Grease a loose bottomed 23cm tart tin well.
Stir the butter and sugar together in a large bowl. Add the flour and stir to make a soft dough.
Transfer the dough to the tin in small pieces, using floured fingertips to press evenly into the sides of the tin first, before then pressing the dough into the base. It might seem like you don't have enough dough, but you definitely do.
Bake for 15-18 minutes, until the crust begins to brown. Remove from the oven and sprinkle the ground almonds over the base. This will prevent the crust from getting soggy when the filling is added.
To make the filling, whisk the cream, eggs, vanilla, and sugar together in a large bowl. Add the flour and whisk until well combined.
Arrange the cherries over the tart base, and carefully pour the filling evenly over the cherries.
Return the tart to the oven and bake for 40-50 minutes, until the filling is barely firm and still jiggling slightly in the centre. Leave to cool completely.
To make the ganache, break up the white chocolate and place in a heatproof bowl.
In a small pan, or the microwave, heat the cream until just before boiling. Pour over the chocolate, and let it sit for a few minutes, then whisk until smooth.
Pour the ganache over the top of the cooled tart and smooth into an even layer. Leave to set in the fridge for about an hour.
Decorate with fresh cherries before serving.
Nutrition Facts
Per serving: 601 kcals, 36.7g fat (21.9g saturated), 63.4g carbs (31.2g sugars), 6.6g protein, 1.1g fibre, 0.150g sodium
Popular in Pastry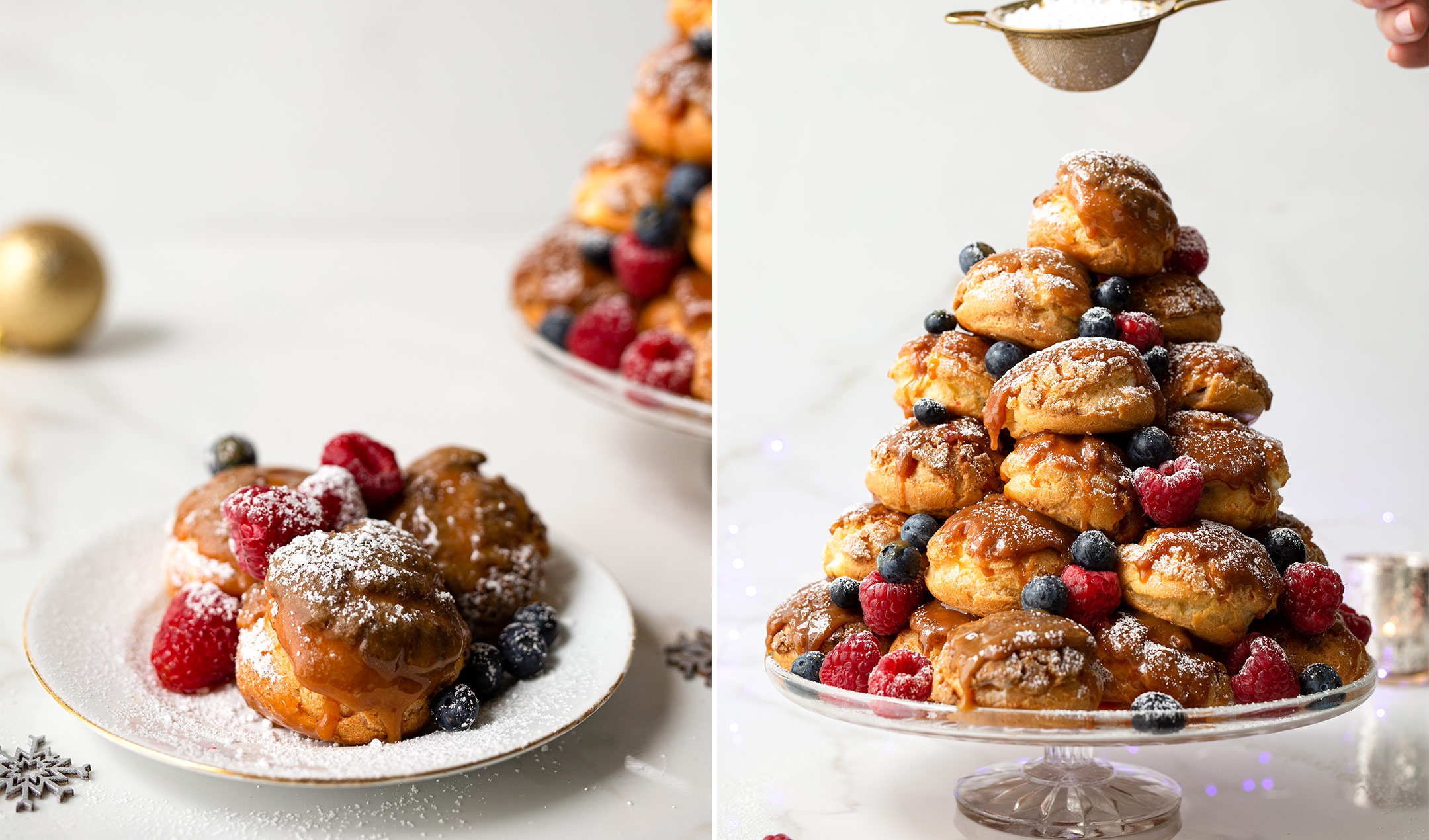 Croquembouche tower with berries