Tick the ingredients you need to add your shopping list.
---
Preheat the oven to 180˚C/160˚C fan/gas mark 4.
Place the rashers or pancetta on a baking and cook in the oven for 20-25 minutes or until browned and crispy, flipping once and rotating the pan halfway through.
Remove the rashers or pancetta to a plate lined with kitchen paper and set aside.
Drain all but one tablespoon of the fat from the baking tray. Add the sweet potatoes to the tray, toss to coat in the fat and season with salt and plenty of black pepper.
Return the tray to the oven and roast the sweet potatoes for 15 minutes.
Add the shallots to the tray and place in the oven for another 15-25 minutes or until the potatoes and onions are cooked through and caramelised.
In a bowl, whisk together the balsamic vinegar, mustard, honey and garlic. Keep whisking and, at the same time, slowly drizzle the olive oil into the mixture. Taste the dressing and season to your liking.
Divide the mixed leaves between serving plates. Top with the roasted shallots and sweet potatoes, then sprinkle over the bacon and Feta. Drizzle with the balsamic dressing, and serve immediately.
The warm vegetables will wilt the tender greens, so assemble just before eating.
Nutrition Facts
Per serving: 420kcals, 23g fat (7.8g saturated), 38.1g carbs, 2.9g sugars, 15.4g protein, 4.7g fibre, 0.924g sodium
---
MAKE IT YOURS
Sub the Feta for goat's cheese if your prefer, or omit the bacon and use coconut oil in place of the bacon fat for a veggie version.
Popular in Family meals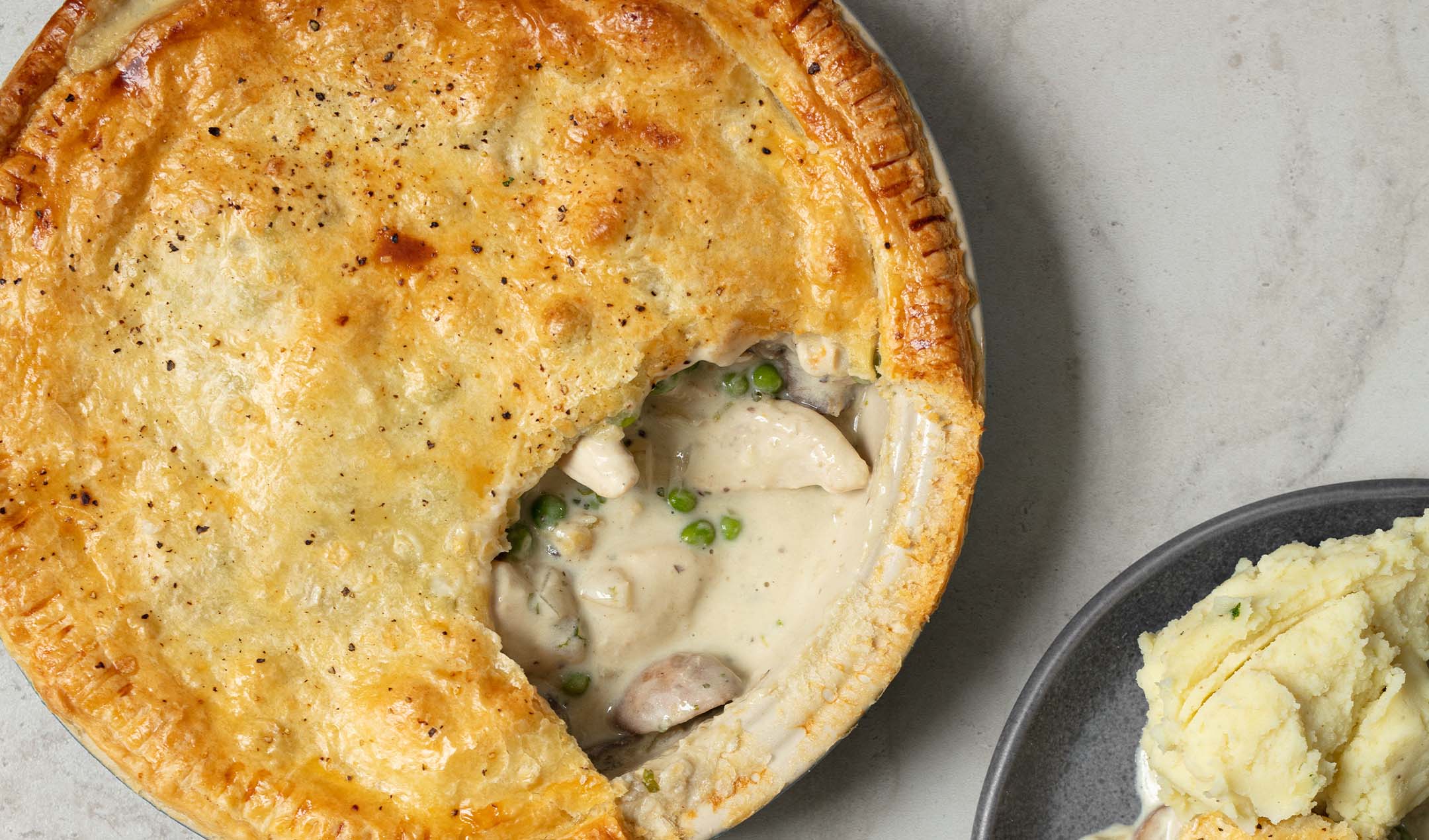 Chicken and mushroom pie