Tick the ingredients you need to add your shopping list.
For the Marie Rose sauce:
For the prawn cocktail:
First make the mayonnaise. Crush the garlic to a paste with a good pinch of salt, then thoroughly combine in a bowl with the egg yolks, mustard, vinegar and some pepper.
Combine the oils in a jug, then slowly start whisking into the egg mix, a few drops at a time to start with, then in small dashes, whisking in each addition so it is properly amalgamated, before adding the next. By the time you've added all the oil, you should have a thick, glossy, wobbly mayonnaise that holds its shape. Taste and add more salt, pepper, mustard or vinegar if you like. If the mayonnaise seems too thick, stir in a tablespoon or two of warm water.
To make the marie-rose sauce, add the ketchup to the mayonnaise and season with salt and black pepper. Add chilli flakes to your taste, if using. If you like the sauce sweeter, add more ketchup and stir until combined.
Heat the oil in a large pan over a high heat, add the prawns and cook for 4-5 minutes or until they turn pink. Drain them on kitchen paper and set them aside.
Toss spinach leaves and watercress in a bowl with lime juice. Split the leaves between four serving plates, add avocados, sun-dried tomatoes and prawns. Top with some marie-rose sauce and dust with paprika.
Note: Rapeseed oil can be used as an alternative to Extra-virgin olive oil, if you wish.
Nutrition Facts
Per serving 971kcals, 90.3g fat (13.1g saturated), 18.1g carbs, 4.9g sugars, 29.4g protein, 9.1g fibre, 0.529g sodium
Popular in Dairy-free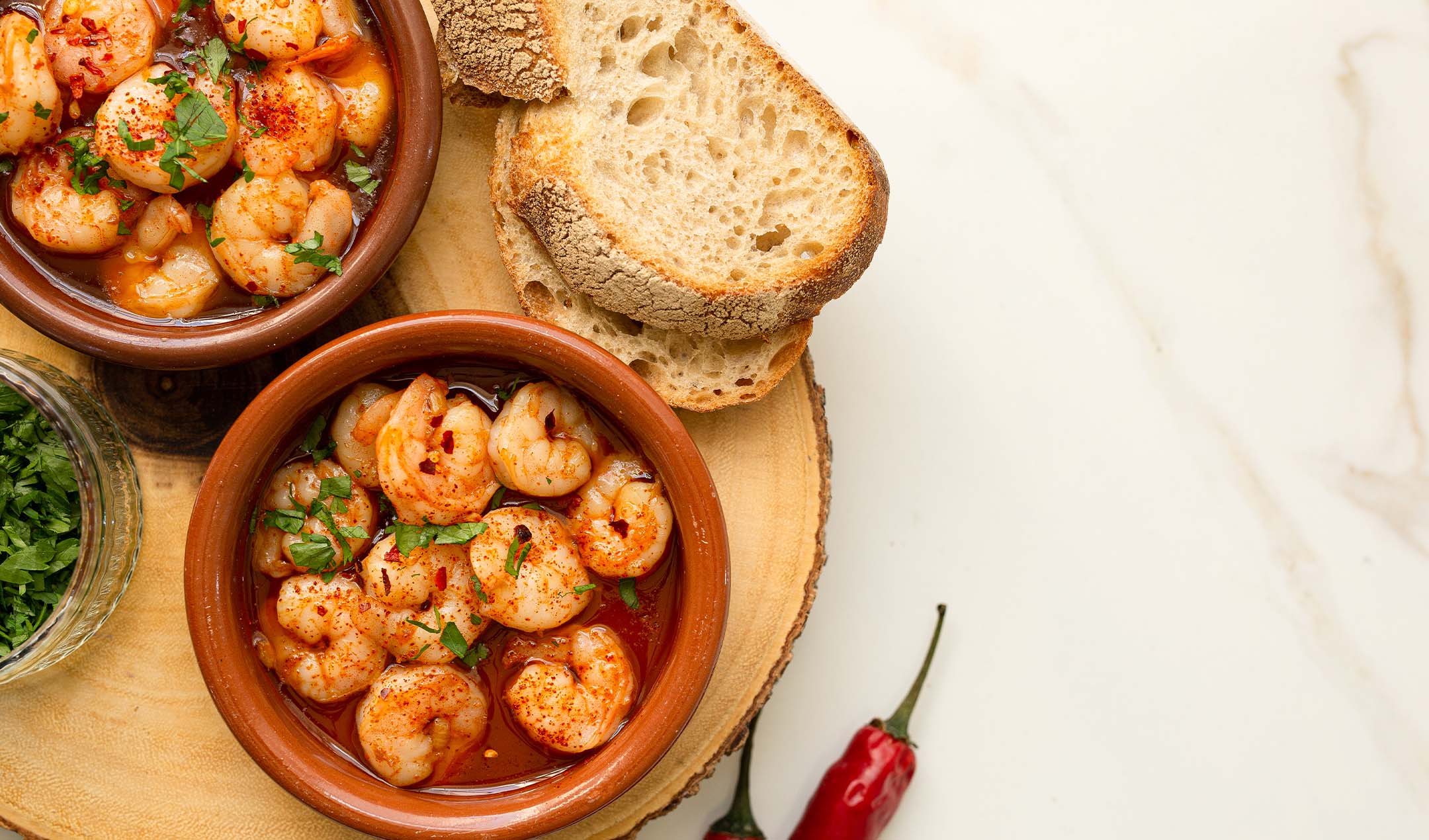 Gambas al ajillo