Tick the ingredients you need to add your shopping list.
Preheat the oven to 200˚C/180˚C fan/gas mark 6.
Slice the aubergine using a mandolin. Brush a large griddle pan with oil and heat over a medium-high heat. Cook the slices of aubergine on the pan until charred.
Cut the  Halloumi into small sausage shapes. Place the Halloumi in a bowl and add the zest of the lemon, the fresh basil leaves and the chopped red chilli. Toss to coat.
Roll each Halloumi sausage up in one slice of the aubergine and place on a baking tray, seam side-down. Spray with oil or cooking spray and brush with maple syrup.
Bake for 15 minutes, then drizzle with lemon juice and sprinkle with chopped fresh basil. Serve immediately.
Nutrition Facts
Per Serving: 99kcals, 7.5g fat (3.8g saturated), 3.7g carbs (2.2g sugars), 4.9g protein, 1.6g fibre, 0.489g sodium
Popular in Gluten-free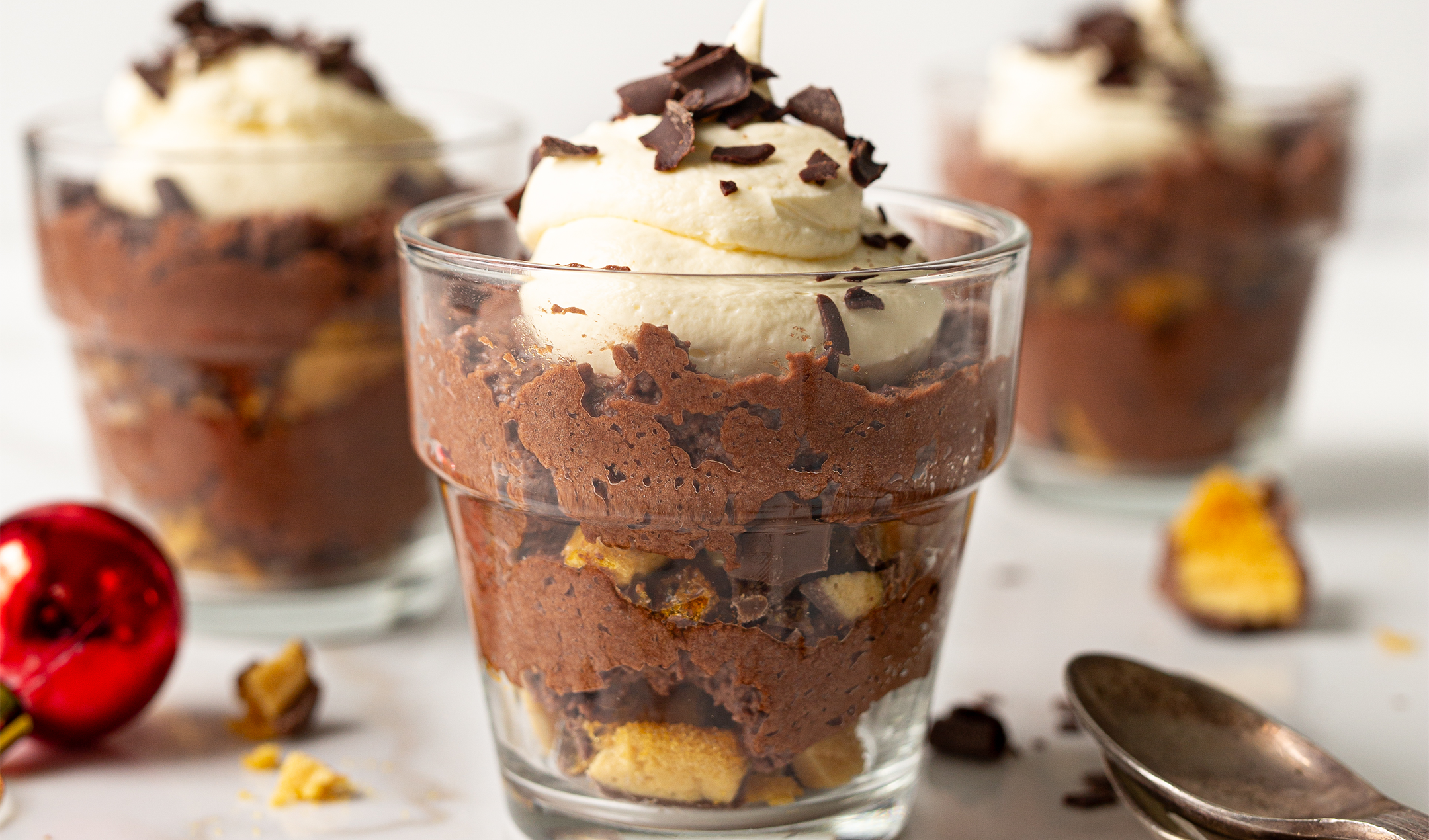 Gluten-free chocolate and honeycomb mousse by EUROSPAR