Tick the ingredients you need to add your shopping list.
Preheat the oven to 180°C/160˚C fan/gas mark 4.
Grease the inside of a 18cm square tin with butter and line with parchment paper.
Combine the butter and sugar in a bowl and beat together until light and fluffy. Beat in the flour and ground almonds.
Using your hands, gather everything together, pressing it into a smooth ball of dough. Press the dough into the prepared tin and smooth the top. Using a fork, prick holes all over the surface, pushing the tines right through the dough.
Use a knife to cut the dough into 18 rectangular fingers, dividing it into thirds down the length, and into sixths across the width. Bake for 20-30 minutes. 6Remove from the oven and carefully cut through the rectangles again. Leave in the tin until cold.
Nutrition Facts
Per biscuit : 134kcals, 9.7g fat (4g saturated), 11g carbs (4.8g sugars), 2.6g protein, 2.5g fibre, 0.042g sodium
Popular in Kids baking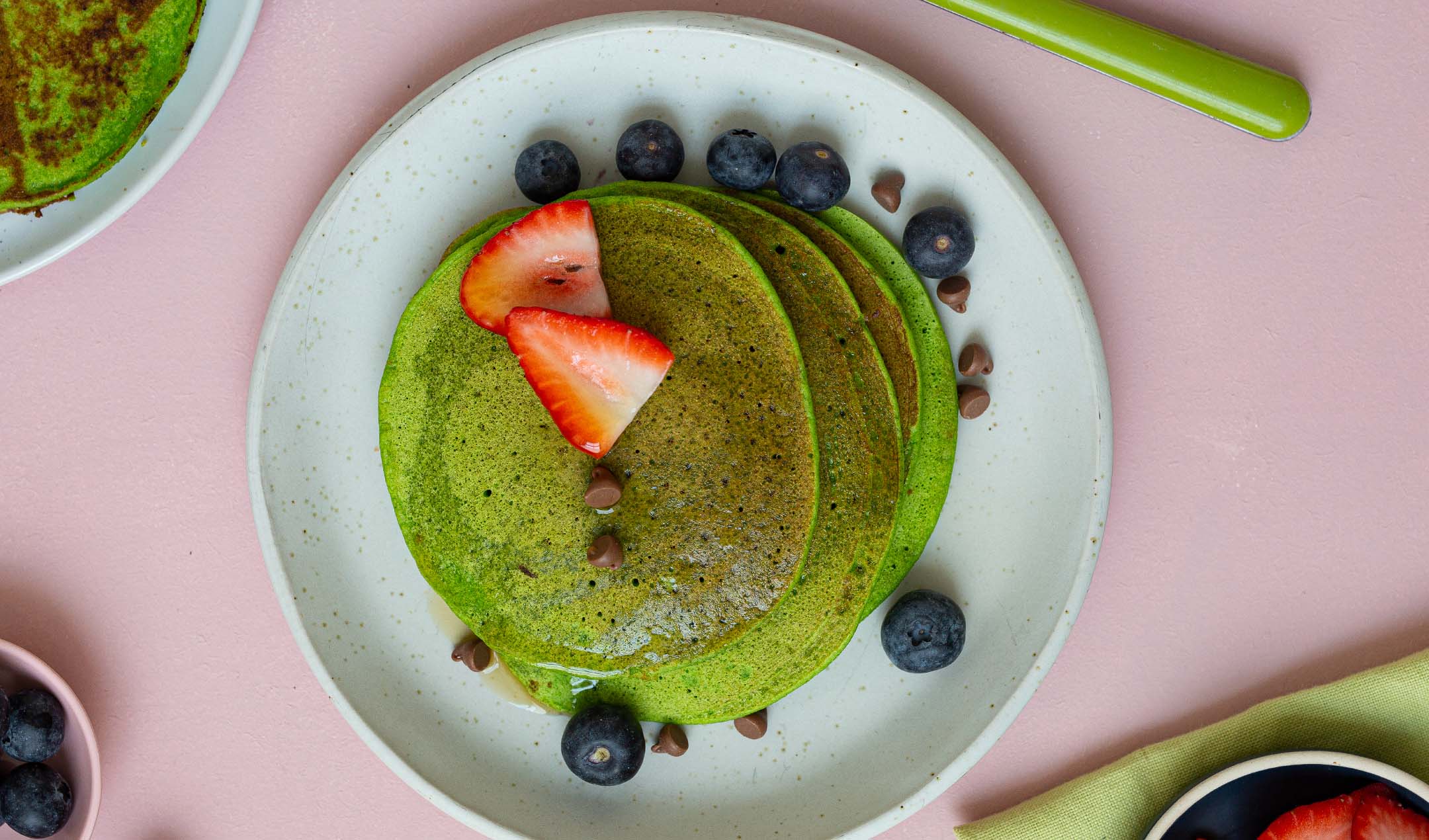 Green pancakes