Tick the ingredients you need to add your shopping list.
For the brownie base:
For the cheesecake topping:
To decorate:
Preheat the oven to 180 ̊C/160 ̊C fan/ gas mark 4. Line a 20cm spring form tin with non stick parchment paper.
In a large bowl, sieve together the flour, sugar, cocoa and salt.
Pour the vegetable oil, chocolate soy milk and vanilla into the dry mixture. Stir until just combined. Fold in the chopped pecan nuts.
Transfer into the prepared tin and bake for 25-30 minutes or until a skewer is inserted and comes out clean. Allow to cool.
For the cheesecake topping, place the cashews in a large bowl and cover with boiling water. Set aside to soak for at least one hour.
Drain the cashews and put in a food processor. Add all of the remaining ingredients and blend until smooth.
Pour over the cooled brownie base. Leave to set for at least two hours, or overnight.
Drizzle the melted chocolate over the top of the cake. Chill until ready to serve.
Nutrition Facts
Per Serving: 540kcals, 34g fat (12g saturated), 55.6g carbs (29.2g sugars), 8.9g protein, 5.2g fibre, 0.215g sodium
Popular in Dairy-free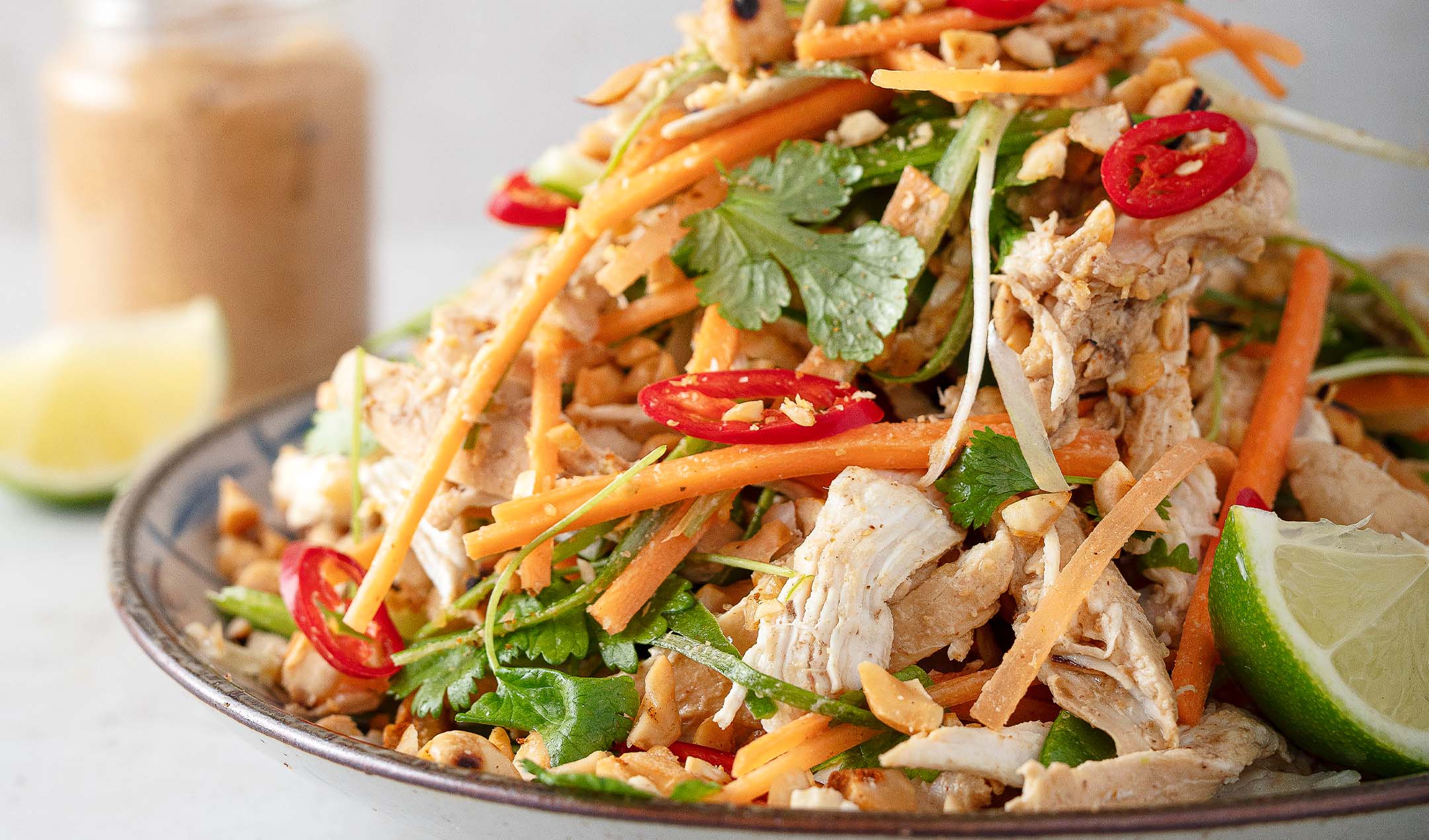 Peanut chicken salad