Tick the ingredients you need to add your shopping list.
After you've removed the turkey from the oven and set it aside to rest, place the roasting tin over a medium-high heat on the stove top.

When the pan drippings are hot and sputtering, pour in 250ml of the stock and allow to bubble for 3-4 minutes, scraping all the sticky bits from the bottom of the pan using a wooden spoon.

Pour the deglazed pan drippings into a measuring cup and place this in the fridge or freezer for 15 minutes. The fat and drippings will separate; the fat will rise to the top.

Skim off the fat. You should ideally end up with about 500ml of drippings and eight tablespoons of fat. If you have fewer drippings, make up the difference with extra chicken stock; if you have less fat, make up the difference with butter or oil.

Warm the fat in a saucepan over a medium-high heat. When the fat is hot, stir in the flour and cook for 2-3 minutes, stirring constantly.

Strain the pan drippings through a sieve into the saucepan and stir vigorously to combine into a thick paste.

Finish the gravy by whisking in the remaining 250ml of stock. Add more for a thinner gravy or let the gravy cook for a few minutes to make it thicker. Taste the gravy and add salt, pepper and any extra seasonings to taste.
Note: Butter, or vegetable oil can be used as an alternative to turkey fat, if you wish.
Nutrition Facts
Per Serving 148kcals, 13.1g fat (5.2g saturated), 6.4g carbs, 0g sugars, 1.1g protein, 0g fibre, 0.322g sodium
---
MAKE IT YOURS
For extra flavour, stir in some freshly chopped rosemary, thyme, or sage, and/or a splash of sherry or white wine at the end.
---
TOP TIP
This gravy can be kept refrigerated for up to one week, or frozen for up to three months. Reheat it gently over a low heat, whisking occasionally.
Popular in Dairy-free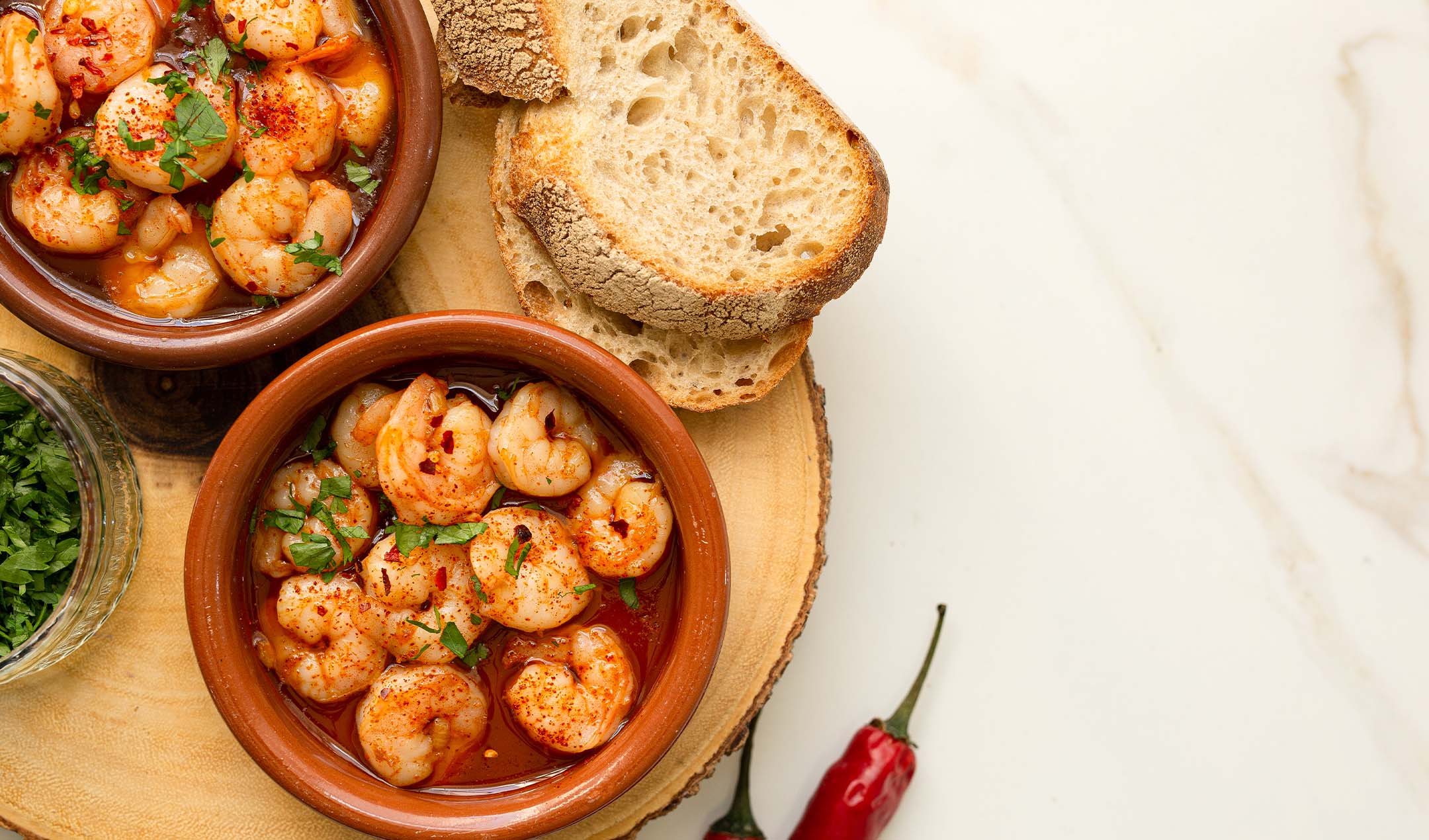 Gambas al ajillo