Tick the ingredients you need to add your shopping list.
Heat the oil over a medium heat in a large saucepan. Add the onions and peppers and cook for two minutes. Add the chillies and cook for 2-3 minutes, then stir in the garlic, cumin, chilli powder, salt and tomato purée. Cook for one minute, stirring.
Add the tomatoes, stock and sweetcorn.
Increase the heat and bring to a boil, then reduce the heat and simmer for 15 minutes. Add the chicken and cook until heated through. Add the lime juice, then taste and season as needed.
When ready to serve, top each bowl with some chopped avocado and coriander, some grated cheese, a dollop of sour cream and a handful of crumbled tortilla chips.
Nutrition Facts
Per serving: 297kcals, 10.2g fat (2.4g saturated), 29.9g carbs, 12g sugars, 25.5g protein, 6g fibre, 1.454g sodium
Popular in Soup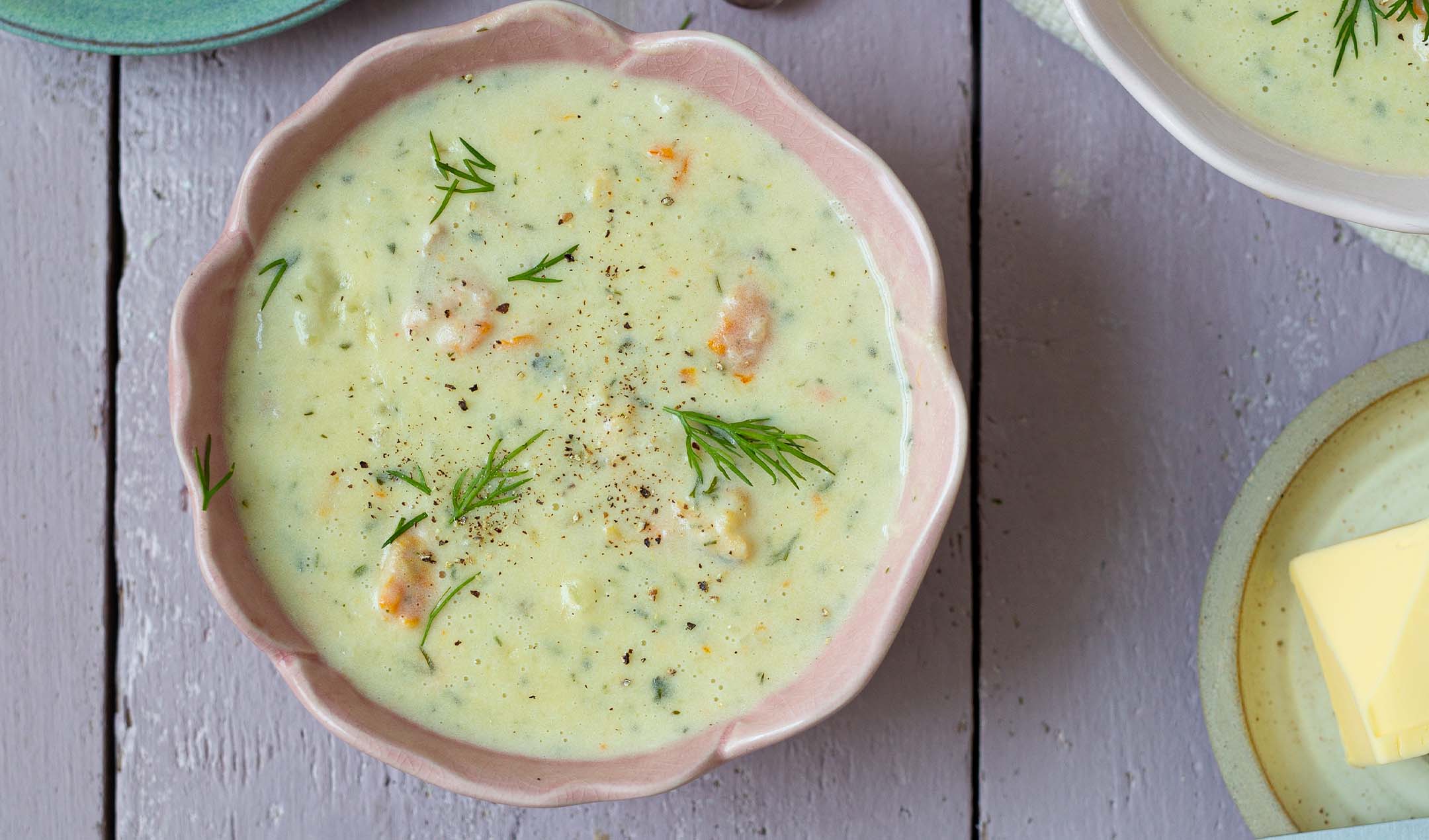 Super creamy chowder