Tick the ingredients you need to add your shopping list.
Preheat the oven to 160˚C/140˚C fan/ gas mark 3. Line two large baking trays with parchment paper.
In a large bowl, beat the butter and sugar together until smooth. Sift in the flour and cornflour and mix until it forms a dough. Tip the dough onto a floured work surface and knead lightly.
Roll out the dough, cut out the bone shapes and place on the prepared trays. Chill in the fridge for one hour.
Bake the biscuits for 15-20 minutes or until they are a light golden colour. Leave to set on the tray for five minutes, then transfer to a wire reck to cool completely.
Spread a thin layer of jam on one side of the biscuits and sandwich them together. Dust with icing sugar to serve.
Nutrition Facts
Per Serving 166kcals, 8.7g fat (5.4g saturated), 21.1g carbs (8.3g sugars), 1.5g protein, 0.7g fibre, 0.63g sodium
Popular in Kids baking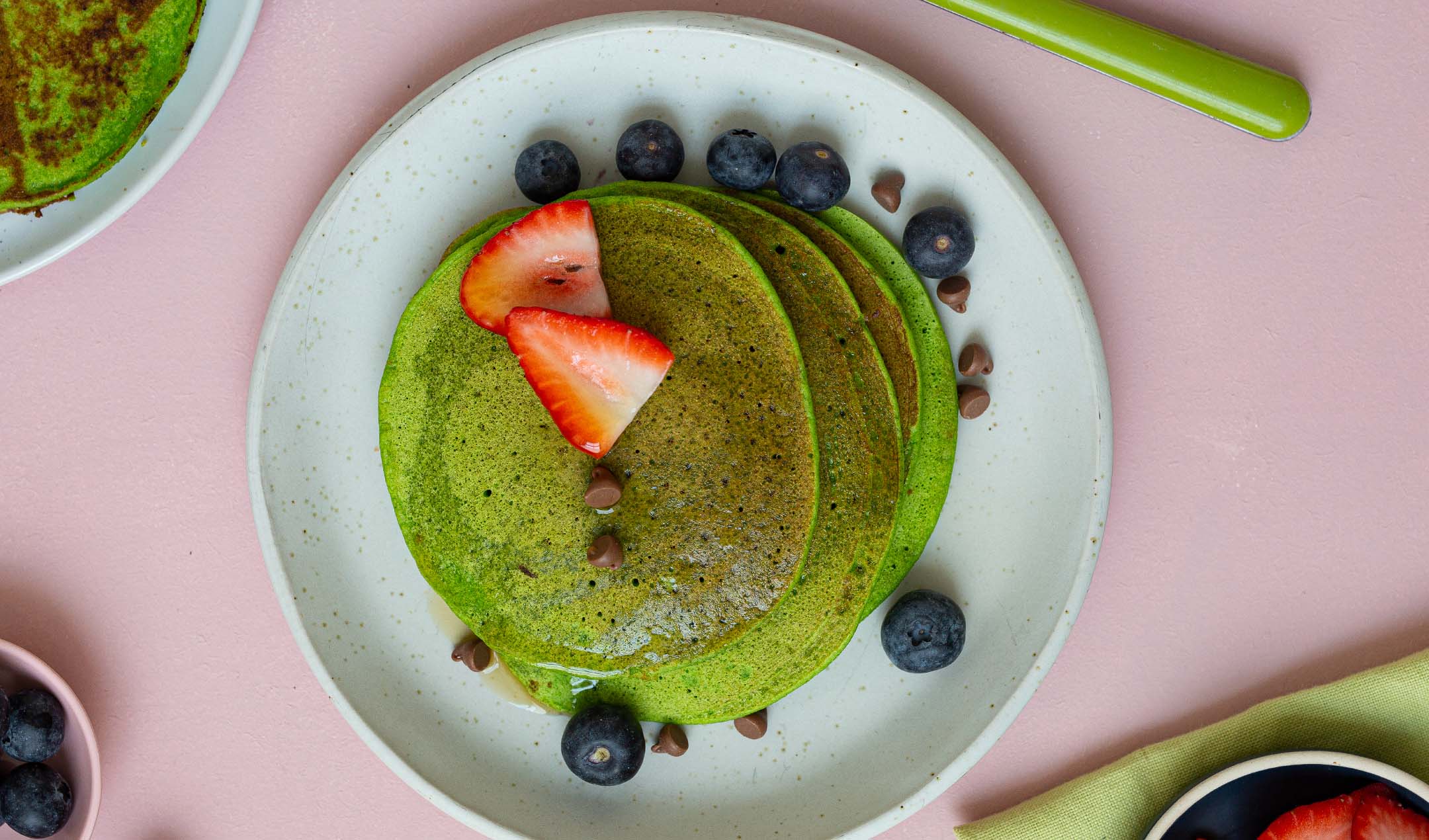 Green pancakes