Tick the ingredients you need to add your shopping list.
---
Place the fenugreek and coriander seeds in a dry frying pan over a medium heat and toast for 1-2 minutes. Be careful not to toast them for too long or at too high a temperature as they will become bitter and this will affect the taste of the burger. Grind the seeds in an electric grinder or with a pestle and mortar.
In a large bowl, combine the lamb, breadcrumbs, spices, onion, egg, ground spices and a pinch of salt and pepper. Mix thoroughly with clean hands.
Dip your hands in some of the flour and taking a handful of the mixture at a time, roll and press down into a burger shape.
Heat the sunflower oil in a frying pan over a high heat. Add the burgers, then reduce the heat to medium. Cook the burgers for 13-15 minutes, turning every couple of minutes.
Remove from the pan and place on a plate. Cover in tin foil and leave to rest at room temperature for 10 minutes.
Meanwhile, stir together the yoghurt, coriander and a pinch of salt and pepper in a small bowl.
Place a dollop of mango chutney on the bottom of the toasted bun. Add the burger and a dollop of the yoghurt mixture. Top with the other bun.
---
Ruth Healy Lucey Clonmel, Co. Tipperary "This recipe is loved by my family, including my three-year-old and 17-month-old children. My husband is my most honest critic and tells me this is the best burger in the world! You can use whatever spices you have in your larder and the lamb makes the burger gorgeously juicy and flavoursome. We had friends over for dinner that were visiting from Wales and Niall, who hates lamb, devoured it!"
Note: Floury baps can be used as an alternative to Waterford blaas, if you wish.
Nutrition Facts
Per Serving 428kcals, 18.3g fat (6.8g saturated), 30.3g carbs, 4.9g sugars, 35.8g protein, 2.6g fibre, 0.18g sodium
Popular in Indian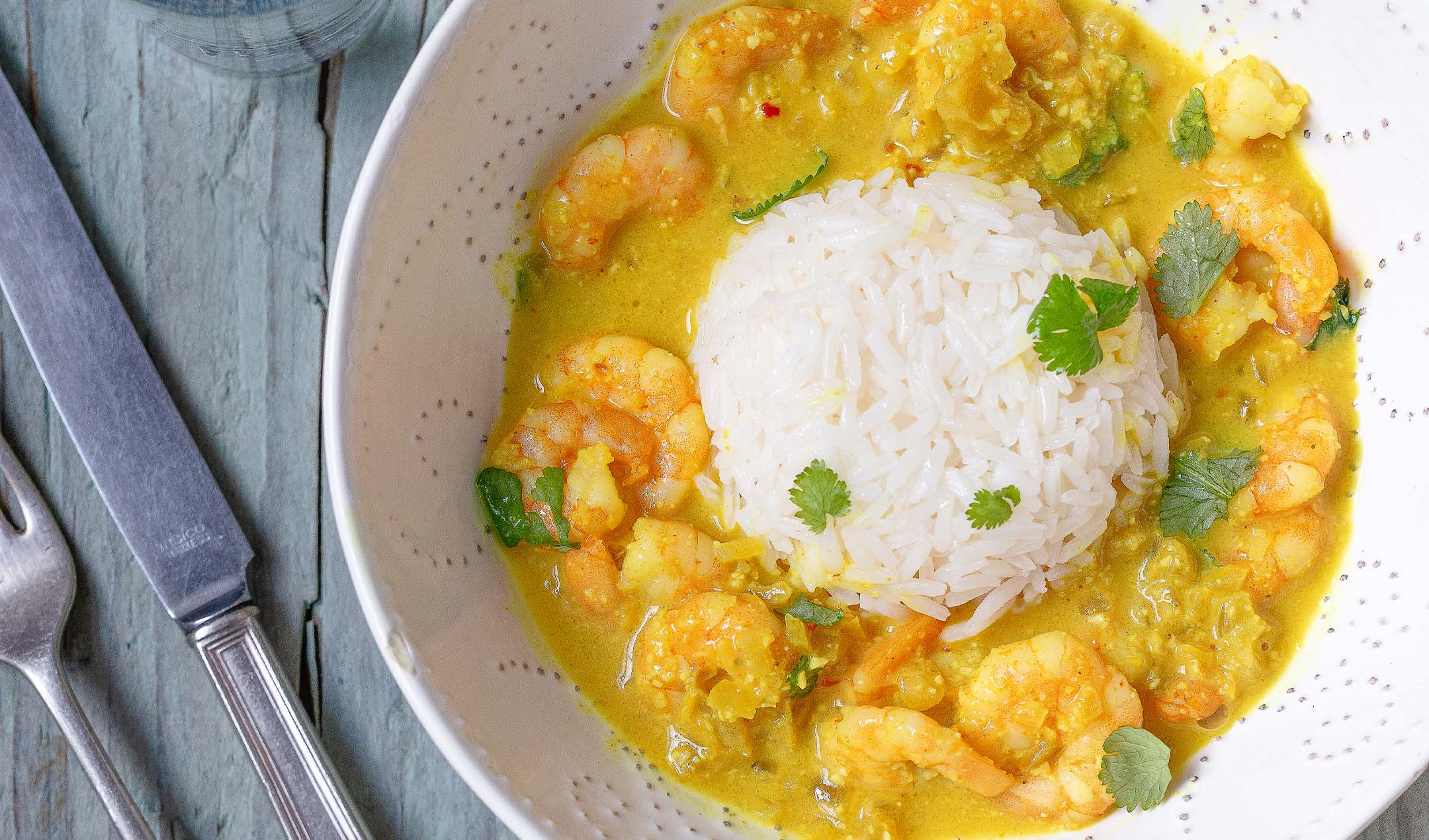 Quick prawn korma