Tick the ingredients you need to add your shopping list.
Put the new potatoes in a pan of boiling water and cook for five minutes until just tender.
Heat the vegetable oil in a wok or large pan over a medium heat. Add the garlic and cook for 30 seconds until golden, being careful not to let it burn.
Add the Thai green curry paste and stir for 10 seconds to begin cooking the spices and releasing their flavours.
Pour in the coconut milk and let it come to a bubble. Add the fish sauce and caster sugar, then add the chicken. Reduce the heat to a simmer and cover with a lid. Cook gently for 10-12 minutes until the chicken is completely cooked throughout.
Add the potatoes, green beans and sliced courgette and cook for 2-3 minutes to warm through.
Add the basil and/or coriander and stir through. Taste and add salt and/or pepper, if needed.
Divide amongst serving bowls and scatter with some extra fresh herbs, some sliced green chillies and aked almonds. Serve immediately with boiled rice and some lime wedges on the side.
Nutrition Facts
Per Serving: 551kcals, 36.7g fat (24.2g saturated), 20.9g carbs (6.6g sugars), 37.4g protein, 5.5g fibre, 0.481g sodium
Popular in Chicken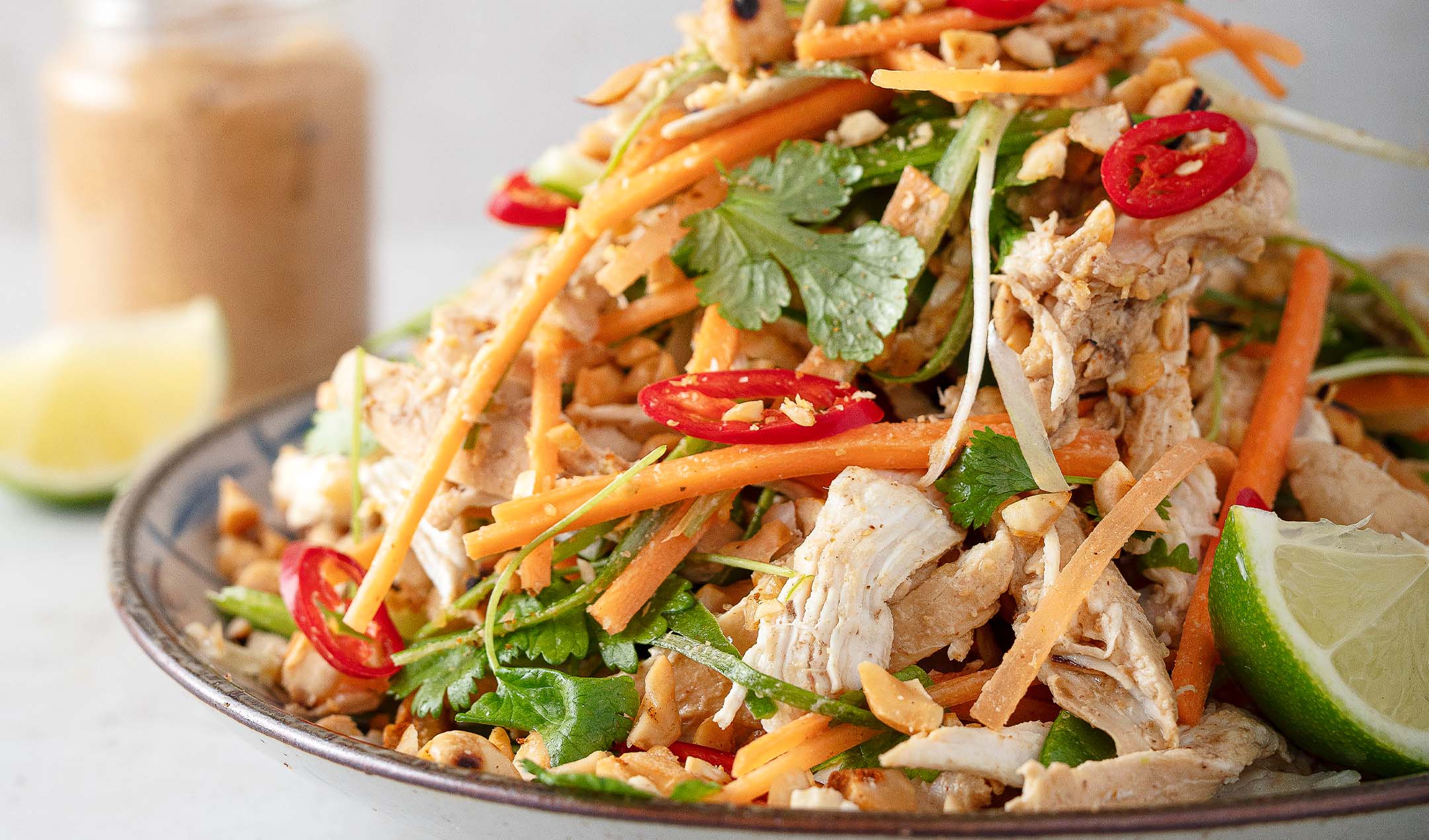 Peanut chicken salad