Tick the ingredients you need to add your shopping list.
For the coleslaw:
For the aioli:
For the tempura prawns:
To serve:
---
In a large bowl, whisk together the flour, tapioca starch, salt and pepper. Toss all the prawns into the flour mixture and mix well. Place in the fridge for three hours.
For the coleslaw, mix all the ingredients in a large bowl and toss to combine well. Set aside.
For the aioli, combine all the ingredients in a food processor and whizz until blended. Set aside.
Add the sparkling water to the floured prawns and stir well to combine into a thick batter.
Meanwhile, add about 6cm of oil into a cast iron casserole or a deep stainless steel saucepan. Place over a medium-high heat.
When ready, give the batter and prawns a stir. Lift out the prawns one by one, allowing any excess batter to drip back into the bowl, and add to the hot oil. Cook in batches of 5-6 prawns for about three minutes, then keep warm in a low oven while you fry the rest.
Lift out using a slotted spoon and transfer to a heat-proof dish. Sprinkle a little salt over each batch while hot. Continue to cook in small batches until all are fried.
To assemble the sandwiches, lightly toast the bread and spread with some aioli. Add some coleslaw and prawns, then top with the other slices of bread.
Press down gently and slice in half, then serve with extra aioli on the side.
Note:
Gluten-free rolls can be used as an alternative to gluten-free bread (of your choice), if you wish.
Tapioca flour can be used as an alternative to arrowroot flour, if you wish.
Nutrition Facts
Per serving: 883kcals, 39.9g fat (7.3g saturated), 107.7 g carbs, 7.1g sugars, 20.8g protein, 8g fibre, 1.716g sodium
Popular in Sandwiches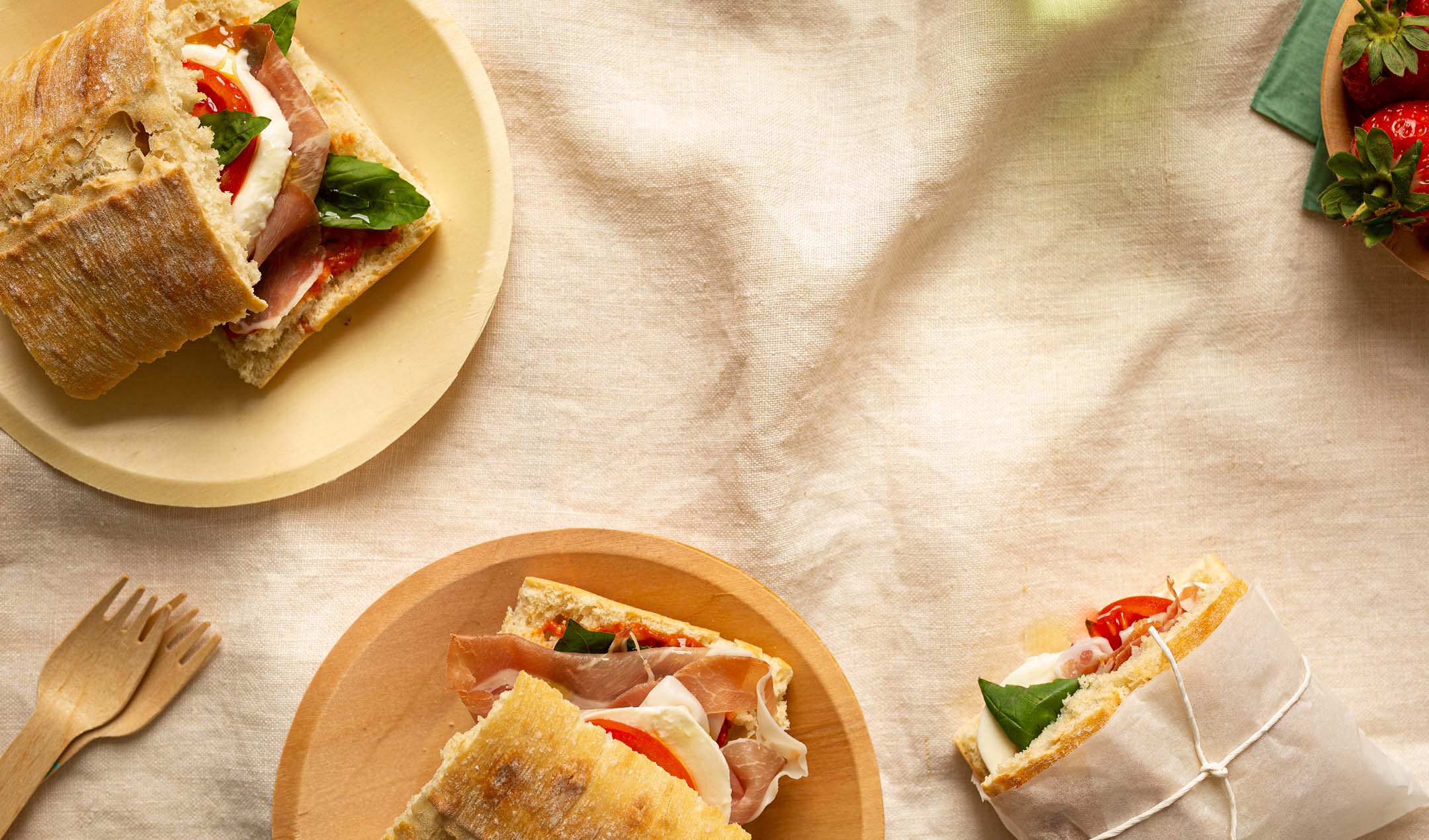 Mozzarella and prosciutto ciabatta sandwiches