Tick the ingredients you need to add your shopping list.
---
Bring a large pan of salted water to a boil and cook the potatoes for 6-8 minutes until slightly tender. Drain and set aside to cool slightly.
Melt the butter in a pan over a medium heat and cook the onion for 4-5 minutes until translucent. Add the pancetta and cook for another 3-4 minutes, stirring regularly.
Turn the heat to high and add the wine, stirring and scraping any sticky bits from the bottom using a wooden spoon. Bring to a simmer and cook for 1-2 minutes until the liquid has almost completely evaporated. Remove from the heat and stir in the cream. Season with black pepper.
Preheat the oven to 240˚C/220˚C fan/gas mark 9. Slice the potatoes.
Lightly grease a baking dish with butter. Arrange half of the potato slices in the bottom of the dish. Add half of the onion and pancetta mixture. Repeat these layers a second time.
Slice the Reblochon horizontally into two circles. Place these on top, rind side-up.
Bake the tartiflette for 10-15 minutes until the crust on top is golden and the sauce is bubbling around the edges. Allow to rest for five minutes, then serve with dressed green leaves.
Note: Smoked bacon lardons can be used as an alternative to pancetta, if you wish.
Nutrition Facts
Per serving: 594kcals, 37.5g fat (18.2g saturated), 31.1g carbs, 3.2g sugars, 27.2g protein, 4.4g fibre, 1.27g sodium
---
MAKE IT YOURS:
You can find Reblochon in some supermarkets as well as specialist cheese stores. If you can't find it, you can use a good Camembert instead.
Popular in Gluten-free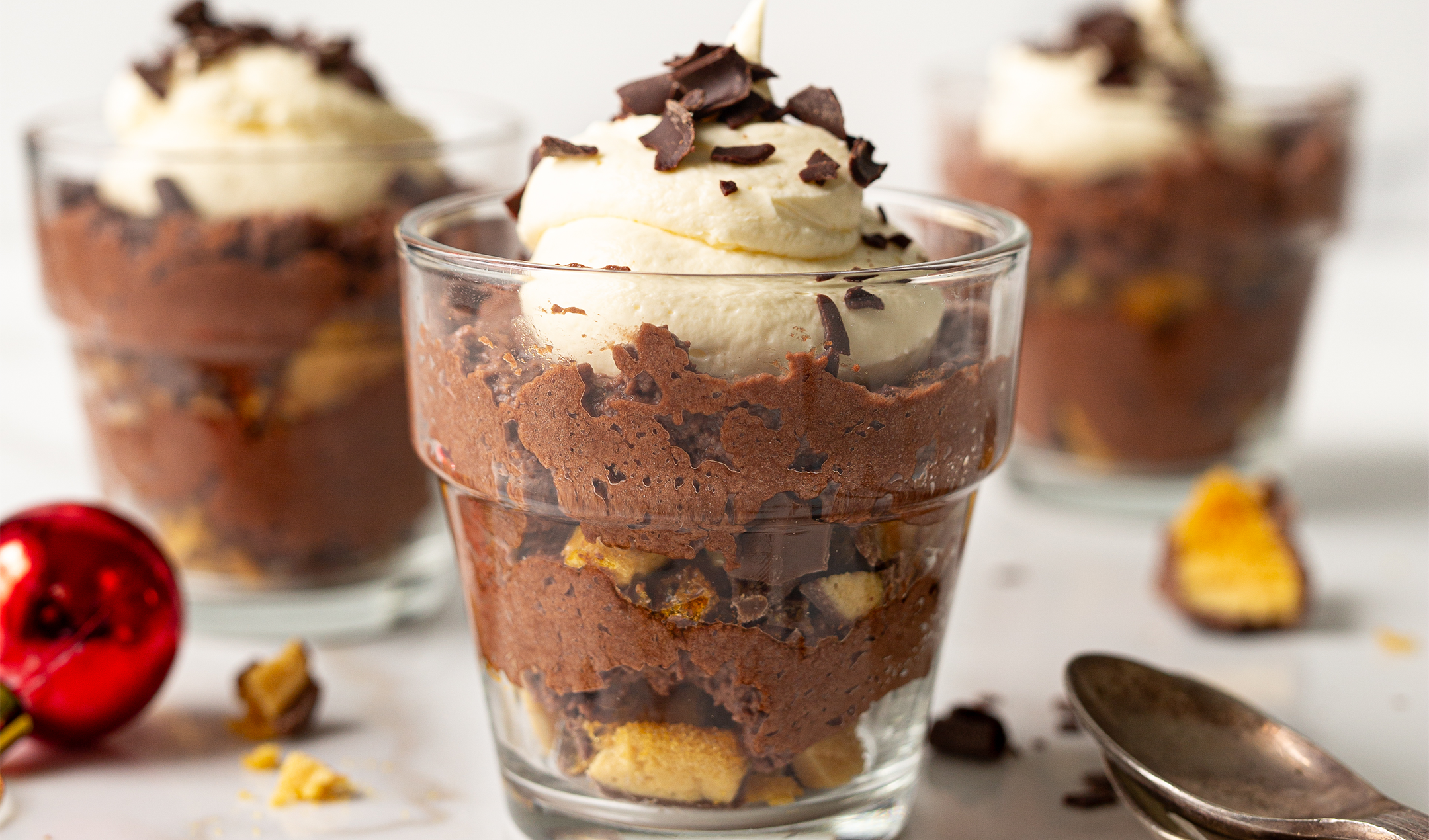 Gluten-free chocolate and honeycomb mousse by EUROSPAR